Summer is fun and all, but it's a hard season for those with oily skin. Between the humidity and the hot temperatures, your oily skin just gets worst and it becomes harder to keep your sebum production under control. There are a lot of products geared towards oily skin, but most aren't formulated with the right ingredients and only end up clogging your pores and causing breakouts–or worse, MORE OIL! Need better products to help combat excess oil this summer? Then you NEED to try Herbivore's Jasmine Green Tea Balancing Toner–a skincare product that beauty lovers are calling the best product for oily skin!
"An alcohol-free toner loaded with antioxidants and skin-replenishing ingredients is an incredibly important step for oily skin. Toners that contain these ingredients help skin renew and recharge, minimize the appearance of enlarged pores, and remove the last traces of makeup that can lead to clogged pores. For some, this can be the only 'moisturizer they need for daytime," according to the experts at Paula's Choice.
Best Product For Oily Skin
Herbivore Jasmine Green Tea Balancing Toner ($39) 
This natural skincare product is infused skin-healthy ingredients to balance, clarify, and hydrate the skin. It works for a variety of skin types, but those with oily, combination, and blemish-prone complexions will get the best use out of this toner. Here's how each ingredient works:
Green Tea: Reduces oiliness; packed with antioxidants to repair and protect skin
Ginger Root: Calms redness and irritation
White Willow Bark: Fights blemishes.
Aloe Vera: Soothes skin and fights blemishes.
This toner should be used before doing makeup and is recommended to be applied after cleansing and before applying moisturizer, facial oils, serums, or sunscreen. All you need to do is spritz your face and pat it in with your fingertips and you'll instantly notice a change in your skin.
What People Are Saying About The Best Product For Oily Skin In Summer
Herbivore Jasmine Green Tea Toner Reviews
"I started investing in my skincare since I'm not getting any younger! I've never incorporated a toner into my skin care until recently. I'm very acne prone and a lot of brand Sephora carries I can't use. But this one doesn't break me out at all! I love it!" – LaurenLizeth
"I have been using this product since it first came out and I can't get enough! I see all these comments about a "bad smell" which I find ludicrous. It smells light, fresh, natural and absolutely heavenly. It works wonders at balancing my acne prone skin and I love to spritz it over by makeup as well. I love Herbivore products, ingredients, packaging…everything! If you're a green tea lover like me you'll love this fresh, toning, redness-reducing must. My only problem with this is that it is pricey for how often i buy this product, but you're paying for quality ingredients and a toner that works! Highly recommend, especially for oily acne prone skin." Bshaw33
"I love this toner formula! It's one of my favorites and my go-to's. It feels light and refreshing. I use it before I go to bed and in the morning before work as a little boost. The scent is faint, which is not overwhelming." – Floidboi
Check Out More Bestsellers Like The Best Product For Oily Skin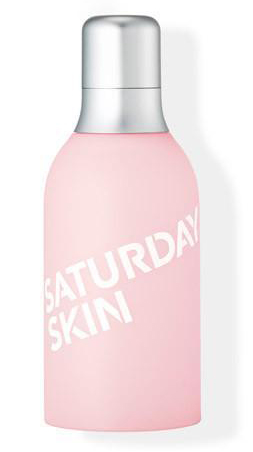 SATURDAY SKIN Freeze Frame Beauty Essence ($47)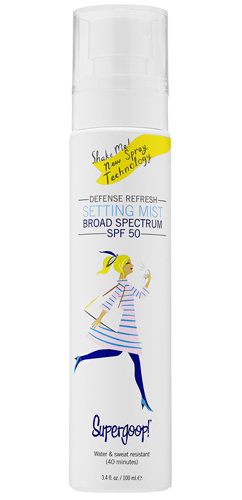 SUPERGOOP! Defense Refresh Setting Mist Broad Spectrum SPF 50 ($28)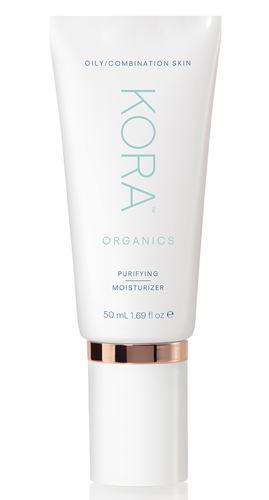 KORA ORGANICS Purifying Moisturizer for Oily/Combination Skin($48)
PETER THOMAS ROTH Oily Problem Skin Instant Mineral Powder SPF 30 ($30)