We all know that T.J. Maxx is the #1 place to go for the best clothes at the lowest prices. And get ready, Maxxinistas, we have a major alert you're going to love: the department store now sells bridal dresses!
[Photo: Shutterstock]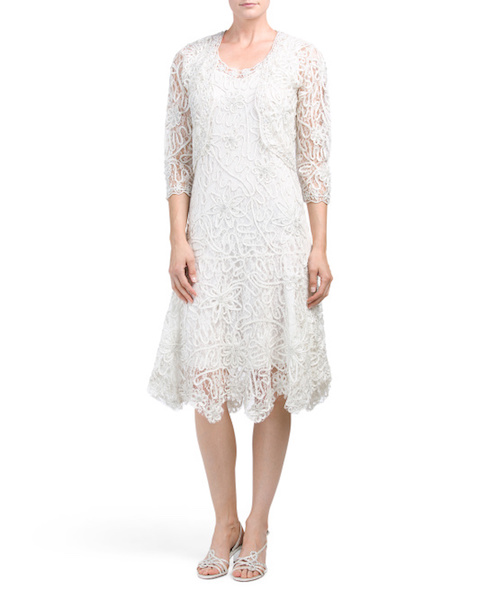 That's right, you can now get your perfect wedding dress at a fraction of the cost! Be prepared to freak out, because dresses start at $50. You read that right, you can get the wedding gown of your dreams for only fifty dollars!!! Of course, not all of them are that cheap: this dress is $69.99, and some of them go for up to $1,000. But, that's still A LOT cheaper than most wedding dresses.
[Photos: T.J. Maxx]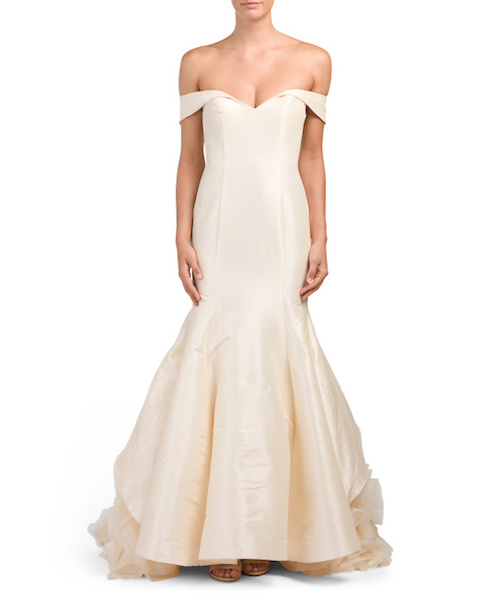 MacDuggal Off The Shoulder Mikado Bridal Gown ($249.99)
The dresses that they have on the site are jaw-droppingly beautiful. They're from top labls like Jovani and Rachel Roy, and they're ready-to-order, so no need for fittings and months of planning!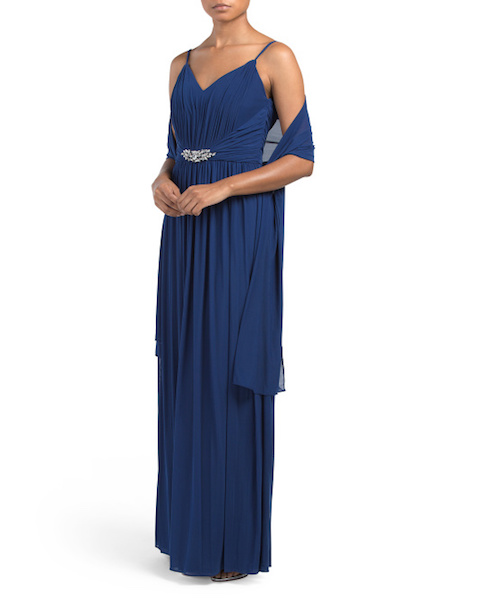 Cachet Beaded Waist Gown ($59.99)
And don't think T.J. Maxx forgot the whole crew: there are also stunning pieces available for bridesmaids and mother-of-the-brides! You can get dresses for just about everyone for less than $1,000, how insane is that??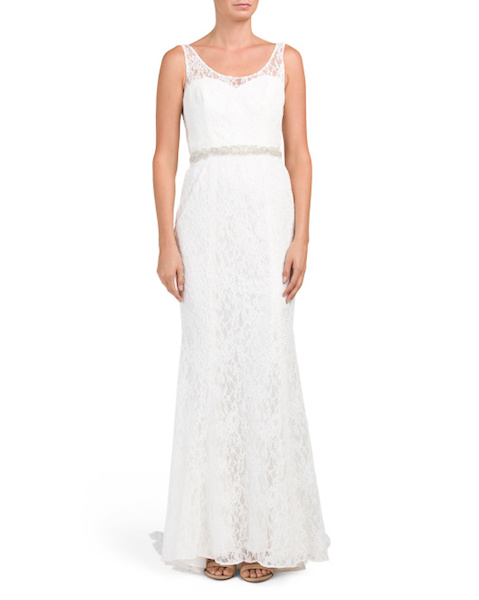 Nouvelle By Amsale Lace Bridal Gown With Embellished Waist ($999.99)
Currently, the selection is only available online. So, grab your wedding dresses fast, Maxxinistas, because these are expected to sell out ASAP!