Let's face it, we'd wear leggings and sneakers every day if we could. Not only is this pairing super comfortable, but it's trendy (shout out to the athleisure trend for making leggings as pants socially acceptable). The secret to making sneakers and leggings look more high fashion and less "I just came from the gym" is confidence! You can rock any outfit you want if you simply own what you are wearing. That be said, you don't necessarily want to look like you just came from an intense gym session. If you want to be comfortable and fashionable, try following these leggings + sneakers styling tricks.
Elevate your style (literally) with a pair of wedge or platform sneakers. Stylist Nicole Winston comments, "My advice is to be careful with this look as it's very specific to a long lean body type (aka the Hadid sisters) and even still can look sloppy if not coordinated properly. A sneaker wedge would be my go to here." These sneaker styles are a simple way to add a little edge to your outfit but still look casual.
[Image: Splash]
If you're going to wear funky leggings, keep your sneaker choice simple. You can't go wrong with a pair of crisp, clean white sneakers. Stylist Jeni Elizabeth loves the Jack Perse sneaker. She comments, "This can also look super cute with a fitted flannel or button down with a fun legging and JP's with either a simple white or color depending on the top. You don't want to be too busy with your colors and patterns!"
Leggings are not only worn for comfort but also to shape your leg. Jeni explains, "I find the biggest mistake people make is pulling the legging all the way to their ankle bone and wearing a thick sock. Don't wear a tight legged pant to wear a bulky sock! Always keep the legging an inch or two above the ankle and wear a thin sock or no show sock. You want to show some skin down there to end the legging and not give the allure it is running right into your ankle!"
[Image: Splash]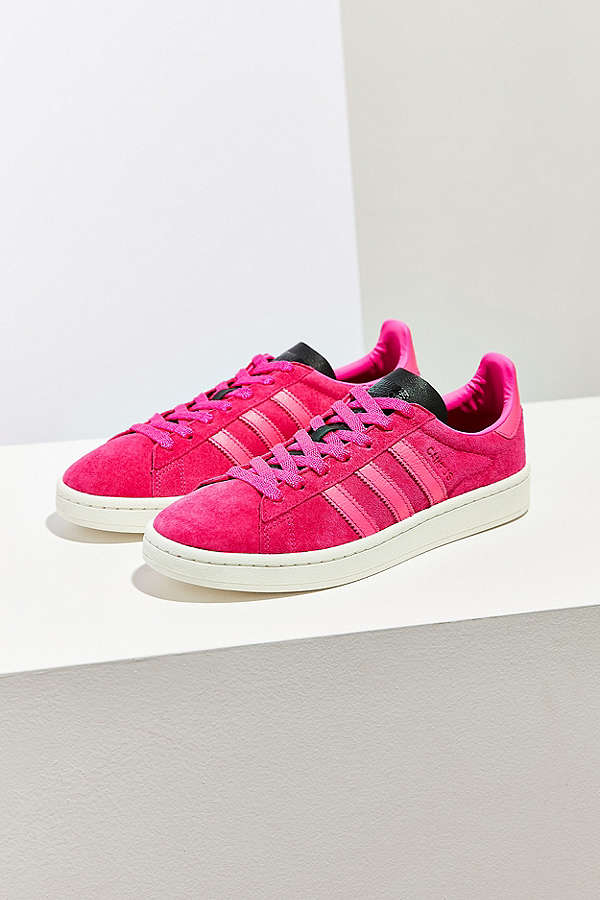 Wearing all black leggings? Add a pop of color. Jeni suggests a neon sneaker because it attracts the eye down to your foot and brings the attention to your leg. Not to mention they are super fun for spring and summer.
You can also add instant polish to your leggings and sneakers by throwing on a trendy jacket. You're guaranteed to look cool and casual without looking the least bit sloppy.
[Image: Splash]
If you don't know where to start, try this go-to look from Jeni: "My favorite look is a simple pair of black leggings pulled about 2 inches above the ankle. tiny white (thin) ankle socks with the amazing and adorable Adidas sneakers...Top that with a fun tank or loose t-shirt and a ponytail and you are good to go!"