If you're set to say I do in 2019, you're no doubt thinking about your wedding gown. Each year comes with a new crop of trends that you'll see take over the runway, as well as the silhouettes that are on their way out. Of course, 2019 is no different, so before you start trying out dresses, take a look at these eight styles that are being retired next year.
Wedding Gown Styles That Are Outdated For 2019
Shutterstock
1. Strapless
While strapless gowns continue to be a popular wedding dress silhouette, there are fewer of them coming down the runways, says Shelley Brown, fashion and beauty editor at The Knot. "Off-the-shoulder styles, romantic lace sleeves and even more fashion-forward halter and mock turtleneck necklines are slowly but surely becoming the norm.
Shutterstock
2. Super Sexy
"Boudoir-inspired wedding gowns with sheer details, thigh-high slits and plunging necklines are being replaced by more conservative silhouettes with higher collars, long sleeves and even heavier, more formal fabrics," says Brown. "The days of the 'naked' wedding dress are numbered as brides are going for gowns with a more modest, formal feel."
Shutterstock
3. Hi/Low
"We may still see some of this trend in 2019 but for the most part it has run it's course at least for the next year or so," says celebrity fashion designer Dalia MacPhee.
Shutterstock
4. Cold Shoulder
For 2019, the cold shoulder look is no longer hot, says MacPhee.
Shutterstock
5. Floral Applique
"The traditional heavy flower applique look will be replaces by various laces and alternative takes on the previous heavy applied flower looks," says MacPhee.
Shutterstock
6. Corset
"Gone are the days of corsets that leave you breathless, and mounds of fabric that make dancing a hassle," say the pros at Australian based bridal brand Grace Loves Lace.
7. Peplum
Brides might see a few on the runway, but it will not be a big trend, says MacPhee.
Shutterstock
8. Mermaid
The mermaid-style dress, as well as dresses that incorporate any sort of see-through element, are out for 2019, says Carly Long of LLG Events.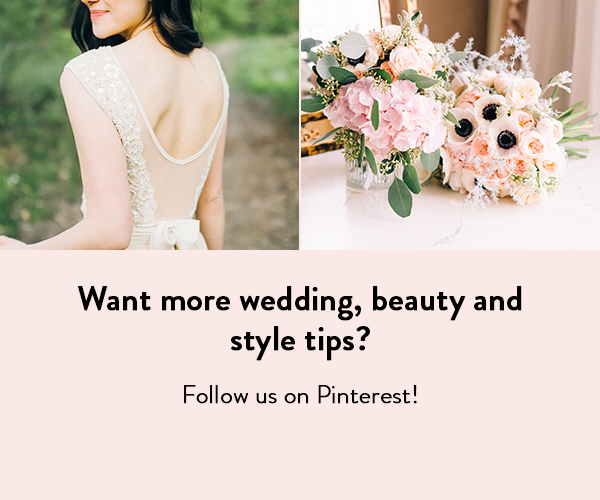 Want more wedding tips and advice? Follow SheFinds on Pinterest!