"You can't dip your toe into the Whole30 diet – you're either in or you're out," says Vanessa Rissetto, RD. So before you make the month-long commitment you need to have a clear picture of what you can eat and what you must cut for weight loss to happen. Here's what you'll have to kick to the curb: added sugar – real or artificial, alcohol by the glass, bottle or as a cooking ingredient, grains, legumes, additives, and dairy (cow, goat and sheep!). Whole30 promotes eating foods that are non-processed and while Rissetto is all for ditching refined carbs and added sugar, but she's a fan of losing fiber-filled grains and beans. Know that Whole30 is restrictive and not sustainable for everyone. "Because this diet cuts out so many common foods it can be a bit overwhelming for a newbie to jump into all at once," says Sarah Arel, a nutritionist at the meal prep company Cooked. But you can use it as a blueprint to bring more lean protein, healthy fats and veggies into your life. Start with these 5 foods.
Avocado
Healthy fats are key to keeping you feeling full. "In other words, eat an avocado a day!" says Sophia Borghese, a nutritional consultant for All Inclusive Health in New Orleans. "In a time when everyone loves to devour this green fruit, avocados make for a great breakfast side dish or addition to salads." Avocados have fiber and monounsaturated fat to keep the belly feeling full, aid digestion and increase the absorption of nutrients. They've also been linked with blood sugar and weight control. Research has even found that people who eat avocados on the regular have smaller waistlines than those who don't. Bring on the guacamole!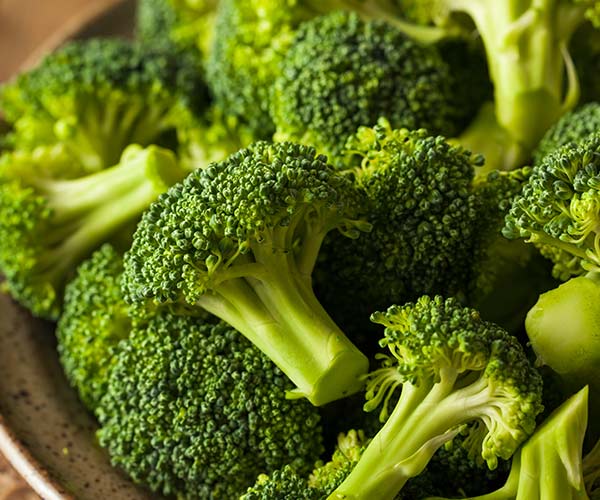 Broccoli
Since grains are forbidden on Whole30 you'll need to get your fiber from other sources. That means you must eat vegetables with every meal. Fiber is filling and keeps your "system" moving smoothly. Broccoli is an antioxidant powerhouse is rich in vitamins C, E and A, all of which have been strongly linked to anti-inflammatory healing. One of the tenants of Whole30 is that processed foods cause internal inflammation that messes with hormones and leads to weight gain. Broccoli helps undo the harm. We confidently declare that roasted, crispy broccoli with a touch of EVOO is better than any potato chip. The same goes for other vegetables in the cruciferous family like cauliflower, Brussels sprouts and cabbage.
Salmon
Arel has devoted a lot of time to creating simple Whole30 recipes that focus on pairing a grass-fed or free-range protein with a veggie, a leafy green, a tasty sauce and finishing with something crunchy. Wild salmon is a protein star! She adds roasted butternut squash, sautéed kale, a drizzle of whole grain mustard whisked together with ghee and a sprinkle of toasted pepitas. Why salmon? The best kinds of seafood are fatty fish that combat internal inflammation due to their high amounts of omega-3 fatty acids – and wild salmon has more than farmed.
Berries
A big goal of Whole30 is to end your relationship with sugar. But some natural sugar is allowed and the best source is whole fruit. Berries are an excellent choice because they have high fiber contents. A half-cup of raspberries gives you 4 grams of fiber, blackberries 3.8 and blueberries or strawberries 1.7 grams. Plus all berries are high in polyphenols, micronutrients that combat cellular stress by slowing down and blocking the inflammatory response in the body.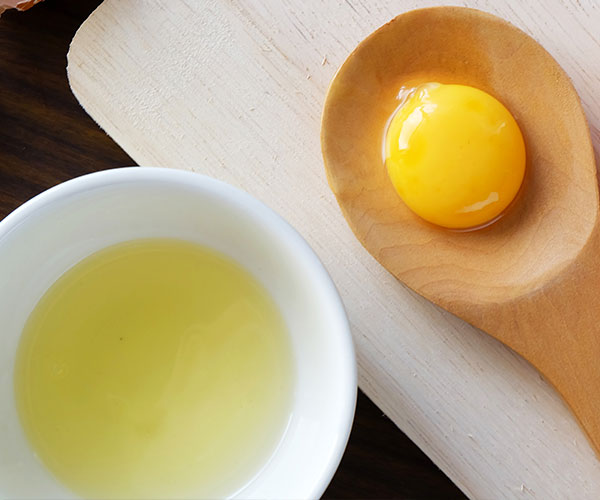 Eggs
We love eggs any time of day but they have a terrific impact when eaten in the morning. Their proteins and healthy fats give you a sense fullness that lasts. When your belly is satisfied it's easy to forget that you're cutting out sugar and sweet snacks. Eggs also contain vitamin D which helps the body burn fat instead of store it, plus they have vitamin B12 to help your body break down fat cells. Forget making only egg whites because the body benefits are in the sunny yolk. We also love that eggs are totally convenient. Keep them hard-boiled in the fridge: they last for a week when kept cold and for 2 hours outside the fridge on your commute to work.
[Photos: Shutterstock]