It's already summer in Australia, which means that the new swimwear trends are about to start trickling in.
One Aussie brand Heartland & Baulch is even trying to make sideways bikinis happen.
Similar to last summer's upside bikini trend, the look is to take your string bikini and flip it around. And we're not going to lie, we kind of love the look on this pretty swimwear label's page:
The Daily Mail points out that the brand has featured models on their Instagram feed wearing this distinct styling trick, and now other influencers like American models Sofia Jamora and Sierra Skye, as well as UK influencer Hollie Parsons have been wearing them as well.
So–what do you think? Will you be rocking this look next summer in the states?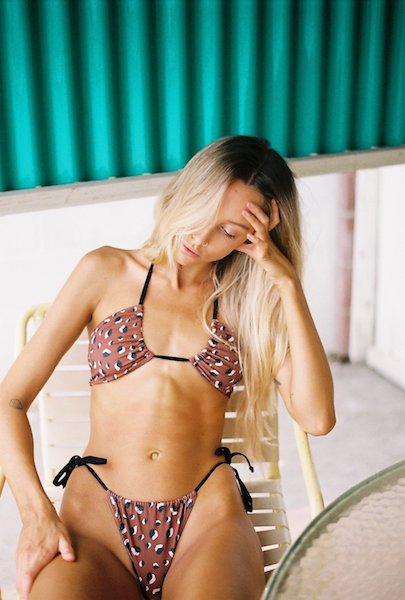 Shop now: Heartland & Baulch Pamela set in Animal Instinct ($137)
READ MORE: We Never Thought We'd See String Bikinis Like THIS--But The Bizarre Trend Is About To Be Everywhere
READ MORE: The Sexy Bikini Trend That's Going To Be EVERYWHERE This Summer