1. You should be sleeping with your hair in a bun.
Did you know that sleeping with your hair in a loose bun prevents your hair from getting messed up during the night? Yes! This was the
most life-changing beauty revelation
for SHEfinds staff writer Rachel Gulmi. Rachel discovered that it also prevents tangling and the frizziness caused by your hair rubbing against the pillow all night. AND, it can even add a little volume to your locks.
How to do it: add some texture cream to damp hair, using your hands pull the hair up towards the crown of your head and secure with a crease-less scrunchie or hair tie. You'll wake up with effortless, non-frizzy loose waves.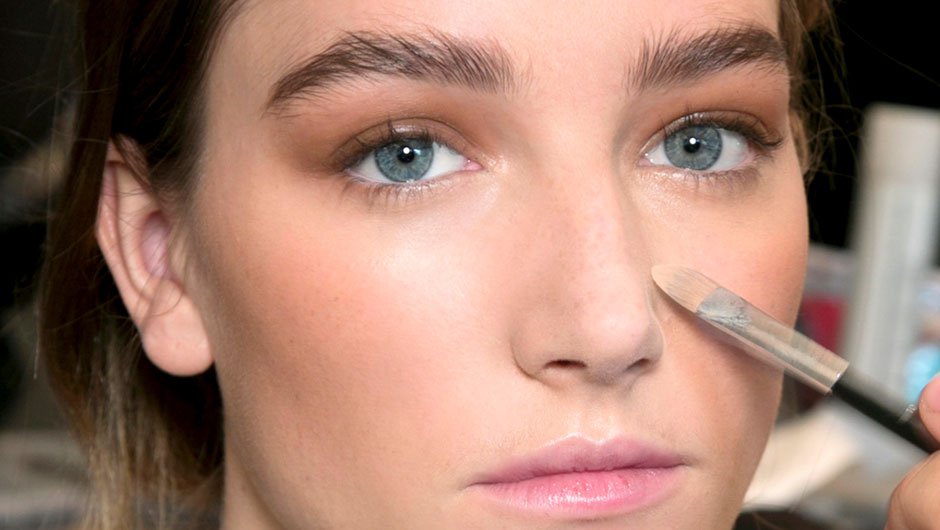 2. You should be 'rolling' zits to cover them.
Pro makeup artist and beauty expert Jennifer Trotter of Lip Service Makeup told us that the trick to getting cover-up to stay put on a zit is the rolling method: "Using a slightly (key word: slightly) damp sponge with a bit of foundation on it, press on your blemish area and roll over it, similar to the motion you'd use when using a paint roller. Set with a light setting powder to keep it smudge-proof." Game changer!
3. You should be wearing 2 shades of foundation--not 1.
If you've been attempting to color-match your skin tone to 1 foundation shade, you've been doing it wrong all these years! Shain Kish, a makeup artist with Birchbox, explains that using 2 shades--one matched to your lightest shade and one matched to your darkest--is actually the way to go.

"The trick is to always keep two foundations on hand. I suggest a medium coverage foundation in your lightest shade and a more sheer tinted moisturizer or BB cream in your darkest. This way, you can adjust the color and coverage for the season, too."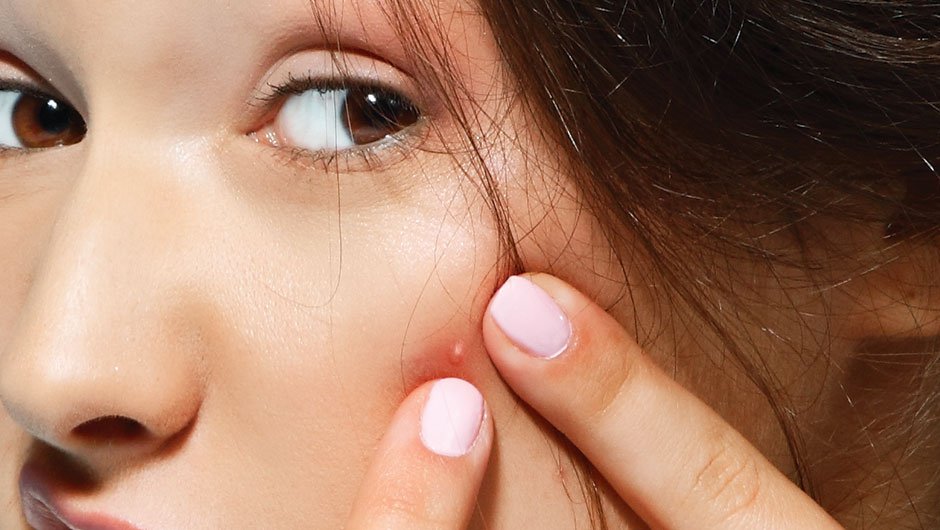 4. You should be healing zits with tea tree oil.
Tea tree oil is the most effective way to treat pimples because it has anti-inflammatory and anti-bacterial properties, our beauty expert Kate Holland writes.

"All you need to do is apply few drops of tea tree oil to the pimple with a cotton bud. This will help kill off the microbes that are growing under the pores of your skin and causing the pimple to grow in size."
5. If you have curly hair, you should be combing not brushing.
"We advise our curly girls not to use a brush on their hair," says Cheryl Van Voorhies of La Jolie Salon & Spa. "We suggest using a wide tooth comb in the shower to distribute conditioner through mid-shaft to ends to remove any tangles. Apply your favorite styling products while your hair is still dripping wet in the shower and 'do not disturb' your curls so they can dry intact."
6. You shouldn't be getting your hair cut every 4-6 weeks.
Jen Atkin and founder of OAUI haircare line just told ELLE magazine the truth about getting a trim every four to six weeks (which most women feel like they should): "That's too soon. I'm all about letting your hair get to a different place."