Cue the tears, Liam Hemsworth has officially moved on from ex-wife Miley Cyrus. The actor has recently made headlines when pictures surfaced of him and his new girlfriend Gabriella Brooks.
The pair were spotted in Byron Bay, having some major PDA while lounging on the beach.
The 23-year-old model was spotted in an orange and white striped bikini, and seemed to enjoy spending time in the sun with her new beau.
Although Liam looks happy in his new relationship, some are still upset that his marriage to Cyrus did not workout.
The couple's separation came as a shock to fans, especially since the two had been connected for so long–starting with their co-starring roles in The Last Song.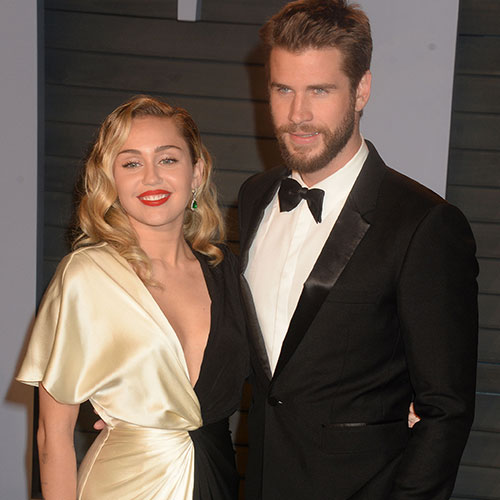 Shutterstock
However, Hemsworth is not the only one who has apparently moved on. Cyrus has also returned to the dating scene since their split, spending time with Kaitlynn Carter before apparently settling down with Cody Simpson.
Carter became a household name during her relationship with Brody Jenner though the two were only married for a little over a year.
Shutterstock
Although Cyrus' fling with Carter was short-lived, her new relationship with Cody Simpson seems to be pretty serious, especially considering that the two spent Christmas together with Cyrus' family in Tennessee.
Shutterstock
Simpson's presence at this family gathering is especially important in light of the fact that Cyrus and Hemsworth got married at her family's Tennessee home during Christmas time last year.
Shutterstock
Although Simpson may not be in the lime light as much as Cyrus and her family, he does have a history of dating famous women--specifically, supermodel Gigi Hadid.