SHEfinds receives commissions for purchases made through the links in this post.
Last summer, you couldn't go outside without seeing some cool chick wearing Dior's So Real Sunglasses ($620). The unique shape of the frames, with the metal bridge between your brows instead of on your nose, makes them so double tap-worthy.
I was surprised a good knock off didn't come out sooner, considering celebs like Olivia Palermo and Kylie Jenner are fans. Not to mention, the shades are on practically every single street style blog. I actually stumbled across these Free People Mystic River Sunglasses ($20) and did a double take. Could these finally be the Dior lookalikes I've been waiting for? And for 600 dollars less?! Yep, this is really happening.
Can you tell which sunglasses are Dior and which are Free People? Click below to find out!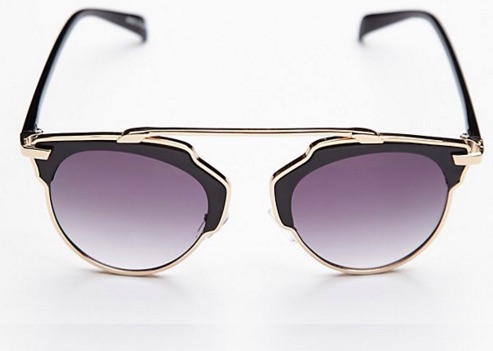 Test your fashion savvy some more with crop tops and lace-up sandals