If you saw Isabel Marant's new Bart low-tops and thought they looked familiar for some reason, you're not alone. They bear a striking resemblance to Adidas' Stan Smith sneakers, and that might mean trouble for Marant in the form of a lawsuit. Yikes.
According to The Fashion Law, the suit against Isabel Marant would likely come in the form of what's known as a "trade dress infringement claim." The issue here is that Adidas has protected rights in its "Superstar Trade Dress," the most significant part of that design being the highly-recognizable colored heel tab that's also present on Marant's shoe. While there are similarities in the designs of the sneakers as a whole, it's really that major aspect that could cause problems for Marant in the long run. Another huge concern in this kind of suit is whether or not consumers would confuse the two products for one another, thus causing an increase in sales for one company at the expense of another.
Cases like this don't always come to fruition, because there are times when one company may deem it beneficial to allow another to use its trademark designs. In the case of Adidas vs. Isabel Marant, though, those benefits may not be present. Check out the similarities below:
Isabel Marant Étoile Bart leather sneakers ($475)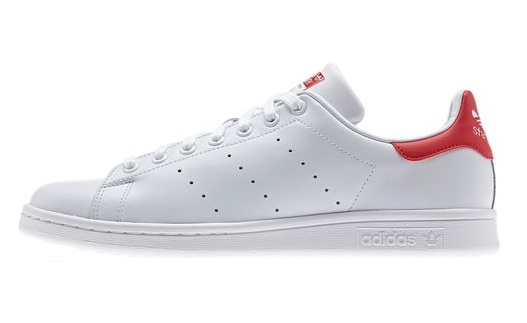 Adidas Stan Smith shoes ($75)
Don't forget to check out: Bag Snob's Chanel giveaway, Beyoncé's vegan food delivery system and Athleta's first designer collaboration.