Activated charcoal has been a popular ingredient in skincare and beauty products recently. But, what is this mysterious black powder and why is it considered a universal miracle ingredient in the world of health and beauty?  Activated charcoal is a carbon-based ash that comes from various sources including coconut husks and coal (not the coal you barbecue with!). According to wellness physician and clinical nutritionist Dr. Josh Axe, "Activated charcoal is a potent natural treatment used to trap toxins and chemicals in the body, allowing them to be flushed out so the body doesn't reabsorb them." We have seen an influx of charcoal-everything in the beauty market like charcoal toothpaste, charcoal-infused bath sponges, charcoal soaps, charcoal shampoos, charcoal cleansing wipes and charcoal masks. But, did you know you can make your own charcoal beauty products right at home? Here's a recipe for a cheap, easy and natural charcoal face mask that will leave your skin fresh, bright, and detoxified!
Here's What You Will Need: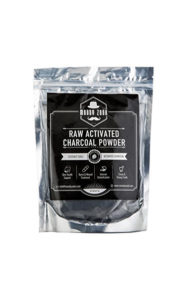 Activated Charcoal Powder by Moody Zook ($17.99)
Activated charcoal "works by trapping toxins and chemicals in its millions of tiny pores," Dr. Josh Axe says. "It works through the chemical process of adsorption, the chemical reaction where elements bind to a surface." So if you're someone who has clogged pores, this mask will work wonders for your skin.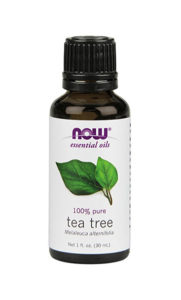 NOW 100% Tea Tree Oil ($6.97)
Tea tree oil is another popular ingredient in skincare and beauty products due to its antibacterial properties. According to dermatologist Dr. Miriam Hanson, "Many patients report that [tea tree oil] can help dry out blackheads and treat acne breakouts."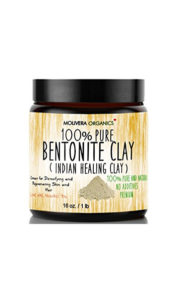 Molivera Organics Bentonite Clay ($11.67)
Bentonite clay is an ancient healing ingredient used by many early civilizations including the Egyptians and Aztec Indians. Like, charcoal, it also gets rid of toxins as well as absorbs excess oil. "It can help control oil, which can indirectly help acne," says dermatologist Dr. Doris Day.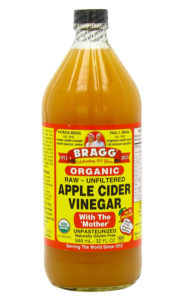 Bragg USDA Gluten Free Organic Raw Apple Cider Vinegar ($5.42)
Bragg's Organic Raw Apple Cider Vinegar has been used for many health and beauty reasons including dandruff, weight loss, and bad breath, just to name a few. According to  "[Apple cider vinegar] can lower skin bacteria by changing the pH of your skin," says dermatologist Dr. Jonathan Wolfe.
How To Make Your Own Charcoal Face Mask:
Combine 1 teaspoon of bentonite clay, 1 teaspoon of activated charcoal, 1 teaspoon of apple cider vinegar and 3 drops of tea tree oil into a bowl. If the mixture appears to dry, just add a little bit of water at a time to get a good texture.
Apply mixture to clean face using fingers or a makeup brush. Avoid the eye area.
Leave on for 10 minutes and then rinse with warm water or a warm damp cloth.
Moisturize as normal and enjoy refreshed detoxified skin!
For more details on this DIY charcoal mask recipe, visit food and wellness site Root & Revel.
If you are looking for a brightening or moisturizing natural face mask, check out this honey and lemon DIY face mask and more at SheFinds.com!
[Photo: Shutterstock]