The key to effortless style, no matter the season? Stocking your closet with amazing dresses. After years of trying (and often failing!) to mix and match separates every morning, I finally learned that a closet full of figure-flattering, never-go-out-of-style dresses is the key to looking good every day. And now that it's totally cool and on-trend to wear dresses with sneakers, there's really no reason not to wear one every single day!
Given my love of dresses, I know that shopping for them can be a little tricky. There are so many options that it's often really easy to feel overwhelmed. That's why I teamed up with my friends at Boston Proper® to create this cheat sheet to the essential dresses every woman should own. No matter where you live or what you do for a living, these are the dresses you need in your wardrobe. Start adding them to your closet ASAP!
Little Black Dress:
BEYOND TRAVEL™ TIE DRESS ($98.50)
How could I not start with the timeless little black dress? This version is a great option because it travels well and the belt works wonders on your waistline.
Maxi Dress:
BEYOND TRAVEL™ FLORAL V NECK MAXI DRESS ($98.50)
Most women mistakenly overlook maxi dresses; don't be one of them! Not only do maxi dresses elongate your physique, but they're also super easy to dress up or down.
Shirtdress:
EYELET SHIRTDRESS ($149.50)
Shirtdresses are the perfect combination of polished, yet playful. The buttons and collar up top are all business, while the fuller skirt is fun and whimsical.
Sheath Dress: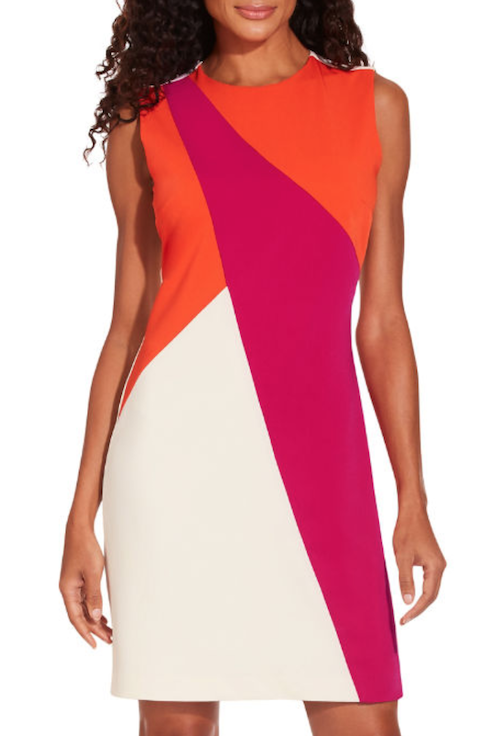 ASYMMETRIC COLORBLOCK SHEATH DRESS ($149.50)
Whether for work, an interview or business casual function, every woman needs sensible, professional sheath dress. The colorblocking on this one makes it feel a little less serious, but still work-appropriate.
T-Shirt Dress:
SIDE RUCHED T-SHIRT DRESS ($79.50)
The T-Shirt dress is the perfect pick for a casual weekend running errands or brunching with family and friends.
Special Occasion Dress:
EMBELLISHED COMPRESSION DRESS ($209.50)
Last but not least, you definitely need a nice dress in your closet for when fancy events come up at short notice. This one is extra special because it has shapewear built in–yes, please!
SHOP MORE GREAT DRESSES AT BOSTON PROPER® NOW
SheFinds receives commissions for purchases made through the links in this post.
The editors at SheFinds wrote this post on behalf of Boston Proper® and received compensation as part of our agreement.