Every Stylish Woman Follows The Pyramid Rule: Here's Why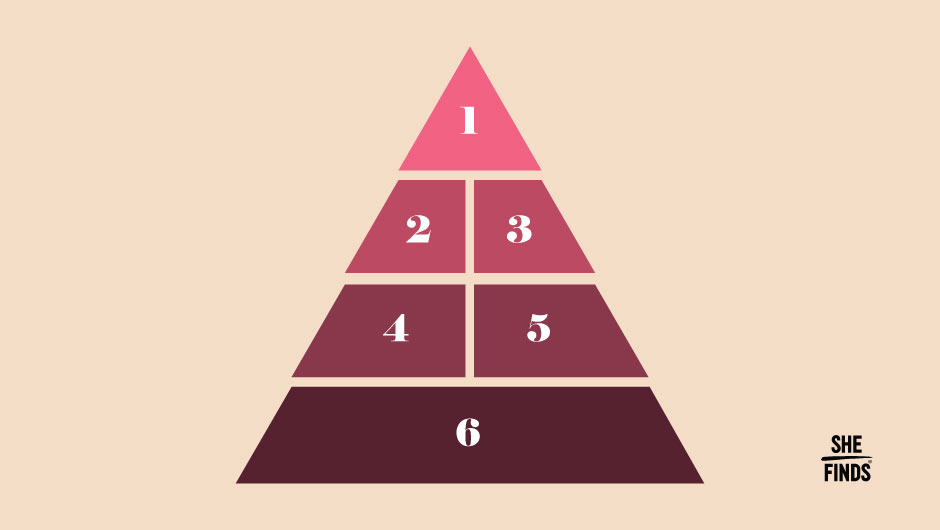 SHEfinds receives commissions for purchases made through the links in this post.
A pyramid is more than just an ancient Egyptian burial site and a reminder of dietary restrictions, it can also dictate the division of items in your wardrobe — so much more important than that other stuff, right? According to Who What Wear, one's closet should follow the balance of the fashion pyramid, divvied up as such: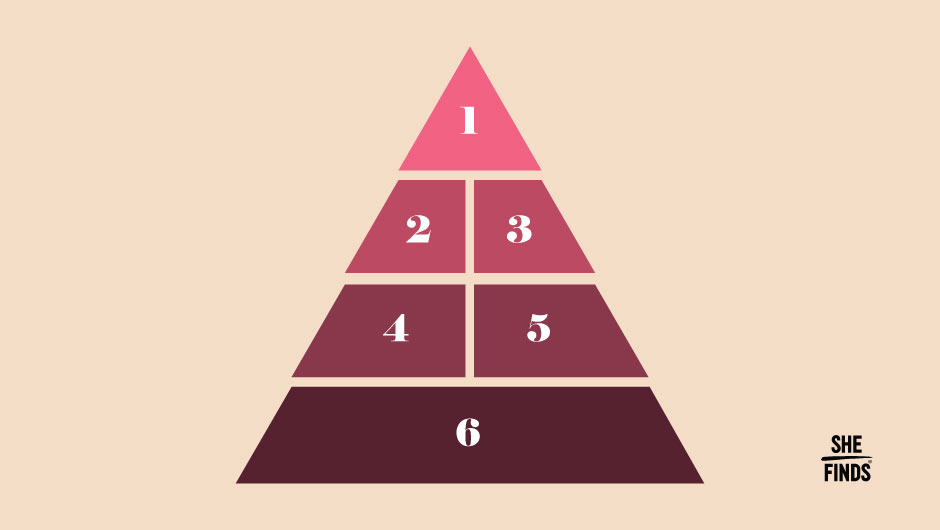 LEVEL 6

The bottom level (6) should make up about 35% of your total haul and include your wardrobe 'basics.' These items are neither overwhelming formal nor super cazsh. They are, in essence, the staple pieces that highlight and drive the overall look.
IVANKA TRUMP Tropica Pointed Toe Lace Up Flats ($140)
Paige Denim 'Transcend – Verdugo' Ankle Ultra Skinny Jeans (Dalia) ($189)
LEVELS 4 & 5

Both quadrant 4 (casual clothing) and 5 (professional clothing) should account for 20% of your wardrobe.
CASUAL
adidas 'Stan Smith' Sneaker (Women) ($74.95)
Slub roll sleeve tee ($24.95)
PROFESSIONAL
New Julian Two Silk Jersey Wrap Dress ($398)
The Kooples Crepe Blazer ($385)
LEVELS 2&3
The second and third level of the pyramid should each consist of 10% of your wardrobe. These two sections are split into Seasonal items (swimsuits, winter coats) and evening/going-out clothes.
SEASONAL
Robin Piccone 'Sophia' Cutout One-Piece Swimsuit ($158)
Marie Espadrille Sandal ($59)
EVENING
Cross to Bear Mini Dress ($58)
VINCE CAMUTO Devin Satin High Heel Ankle Strap Sandals ($110)
LEVEL 1
The very top of the pyramid hosts the final 5% of your wardrobe, the finishing touches (aka accessories)
kate spade new york 'rise and shine' stud earrings ($38)

Maison Boinet Western Skinny Belt ($150)
Don't forget to check out: What Is 'Bridging?' Everything You Need To Know About The New Trend and What Is Switchel? Everything You Need To Know About The Newest Health Drink
[Photo: Ashley MacDonald]