I'm not a HUGE Star Wars fan, but I was totally inspired by the Lucasfilm's decision to put a female at the center of this year's "The a Force Awakens" plot. The character of Rey, portrayed by the awesome Daisy Ridley, plays a central role in the storyline (no spoilers!), which makes her a hero for little girls (and big girls like me) everywhere–and the perfect Halloween costume this year (move over, Princess Leia!).
Rey is a tough loner scavenger who gets swept up in the Resistance's conflict with the First Order, alongside BB-8 and Stormtrooper Finn. It should be noted that this could be a good group costume with two friends playing BB-8 and Finn. Definitely call dibs on being Rey–her costume is dope. (If you do Cosplay you know!).
Rey scavenges starship debris on the scorching hot sand fields of Jakku–so her outfit needs to practical. It involves a lot of layers and scavenger-chic elements: a head wrap, goggles, a wrap dress tucked in to a practical belt, wrap sleeves, capris and boots.
There are lots of complete costumes available at costume shops and places like Target ("The Force Awakens" was a $2 billion grossing film, after all). But not all the costumes are created equal–I found one that's the best, IMO:
This CG Costume Women's Star Wars Rey Dress Cosplay Costume ($95.90) is the most legit and quality Rey Halloween costume I could find online. The Target one is only $40, but looks really cheap. Alternatively, you could put one together by buying taupe or cream fabric by the yard, wrapping it over your shoulders, and topping off the look with a brown leather belt. I'm not sure how intense you are about Halloween–but I assumed you wanted to nail the look, that's why I suggest the Cosplay costume.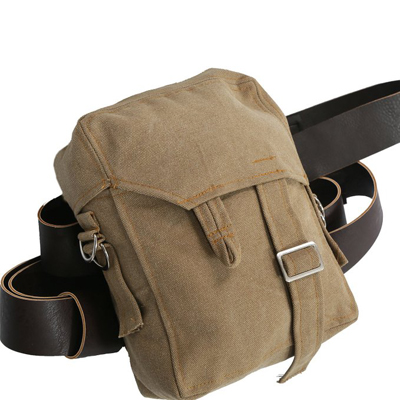 Next you'll need Rey's belt bag (it's basically a fanny pack, but we won't call it that). It's a brown military style pouch attached to a brown wrap belt. You can attempt to DIY something at home or just wear a regular belt. Or you can get this Rey Bag Brown Canvas Rey Sidebag with PU Belt Cosplay Accessories Xcoser ($30.93) which is only $30 and I think nails the look.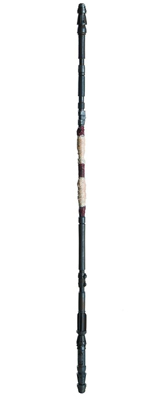 Next you'll need a staff. I'm not sure if you have something like this at home already… if you don't, how about just buying the official Star Wars: The Force Awakens Rey Staff ($20.57) for $20?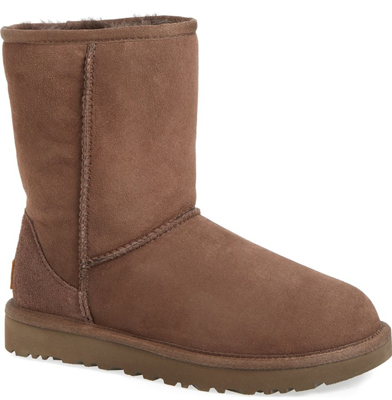 This is where you can use something from your existing wardrobe or use the costume as an excuse to buy a new pair of brown boots. I think UGGs are perfect (and sooooo comfortable). If you don't own them, you can purchase these UGG® 'Classic II' Genuine Shearling Lined Short Boot ($159.95).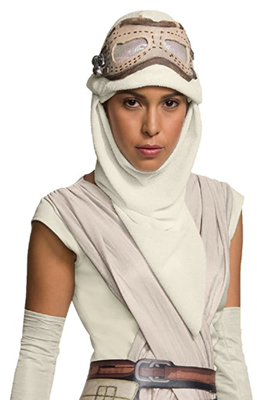 She also wears a head wrap and goggles. You can use ski goggles an spray paint them white or cream and use any light colored scarf as a head wrap–or you can buy the ready-made one: Star Wars Rey ADULT SIZE Eye Mask & Hood Set + Koozie ($19.95).
K–so, there you have it! The complete instructions for making a Rey Halloween costume. Think you'll try it??
READ MORE: DAUNTLESS FROM DIVERGENT HALLOWEEN COSTUME