It seems as if this Indian summer is finally coming to a close, which means tights season is upon us! If you're anything like me, you live off of tights because you own more skirts and dresses than pants. Winter's coming, and if you find that your tights from last season are falling apart, we got you covered.
As long as the run in your tights isn't too bad, we have the quickest and easiest solution to fix them. All you need is clear nail polish–seriously.
1) First, get the pair of tights with the run in them and a bottle of clear nail polish.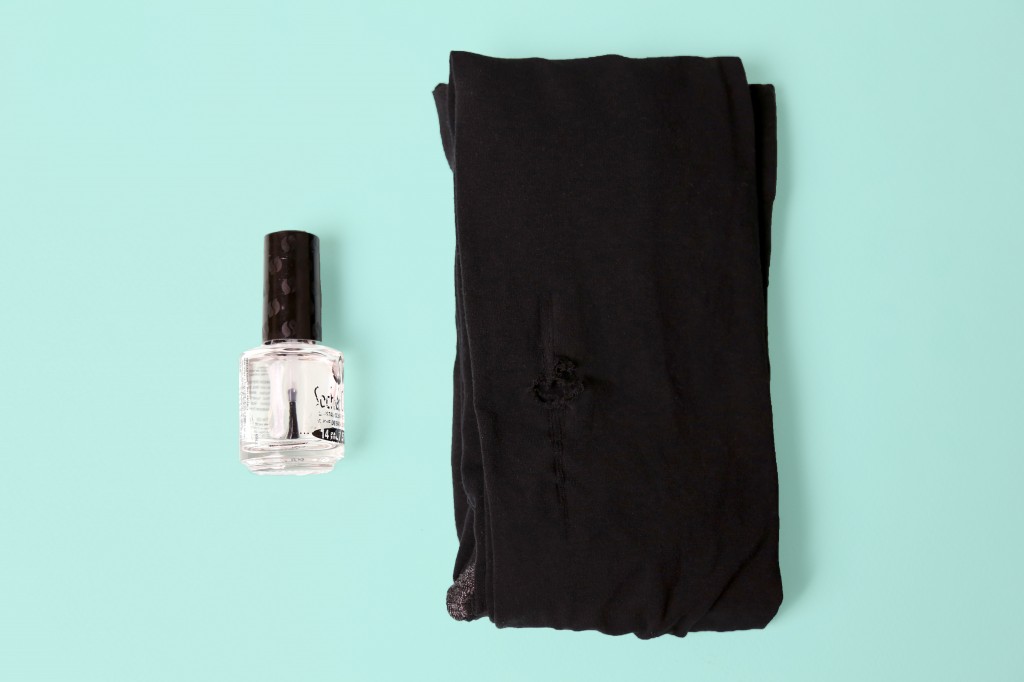 2) Next, stick your arm into the leg hole and use your fingers to stretch out the section of the tights with the run in them.
3) Apply the clear nail polish over the run. Then take your arm out of the leg hole and pinch the hole shut. Leave the nail polish to dry, and in a few minutes, your tights should be good as new!
Don't forget to check out: Stella McCartney's Metallic Lips IPhone 6 Case Is Sold Out, But You Can Still Get It In Other Colors, Drop Everything Because Creme-Filled Oreo Churros Are A Thing Now, and Kim Kardashian Is Reportedly Changing Her Baby's Due Date