How Does Taylor Swift Not Look Totally Basic In A $59 Talbots Sweater?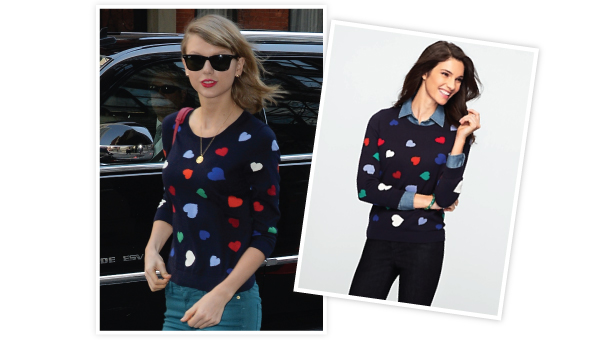 Taylor Swift, like your mom and aunt Jean, shops at Talbots. Unlike mom and every woman over 50 who shops at Talbots on the regular, T.Swift doesn't look like a totally basic b*tch while wearing a $59 sweater from a mall store. How does she do it?!
Think you can wear her Talbots Heart Intarsia Sweater ($59.99, down from $79.50) and look like a Boss Bitch, too? Shop at your own risk.
[youtube]https://www.youtube.com/watch?v=PaghIdSJKvQ[/youtube]