Doesn't it always seem like your zipper breaks as you're running out the door? It either gets stuck or splits in two at the most inconvenient times. Before giving up completely and changing your outfit, try these tricks:
Stuck zipper: All you need is a cotton swab and petroleum jelly. Dab the Q-tip in the petroleum jelly and then rub it up and down the teeth on both sides of your stuck zipper. This will lubricate the zipper and help it glide free. This also works if the zipper is stuck on the surrounding fabric.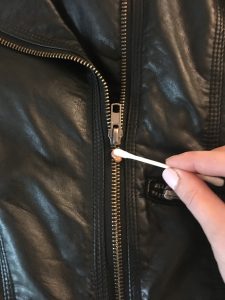 Zipper won't stay up: If the zipper of your jeans won't stay up, grab a key ring. Attach the key ring to the zipper. Zip up the zipper and loop the key ring around the button. To conceal the key ring, simply fasten the button. Nobody ever needs to know!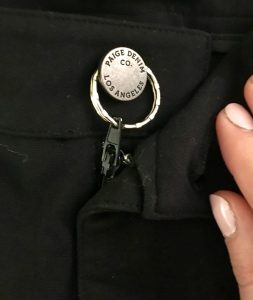 Zipper is misaligned: Try lubricating the zipper with a graphite pencil. This will help you move the slider back to the base. If the teeth of the zipper aren't aligning properly, use a plier to gently adjust them.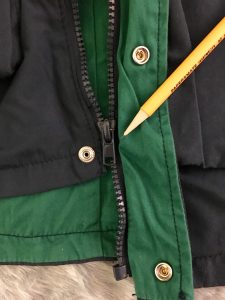 If all else fails: Take it to a shoemaker or tailor. These people are professionals and have seen every zipper problem. Chances are they can fix the problem relatively quickly and for cheap.
For more clothing hacks, check out how to iron clothing without an iron and how to remove mascara stains.