Confession: I've cried over snagged clothing. I admit it was a bit of an overreaction, but the situation was dire. I was wearing a beautiful new Theory sweater dress and snagged it within minutes. Without thinking, I cut the snag off with scissors. Warning: DO NOT DO THIS. Snipping the snag created a huge hole in the dress. It turns out I ruined a perfectly good dress over snag that could have easily been fixed. Desperate to avoid this situation in the future, I found a hack to help. All you need is a needle, thread, and a pair of scissors. Check out out the steps below:
1. Thread the needle and thread through the middle of the snag.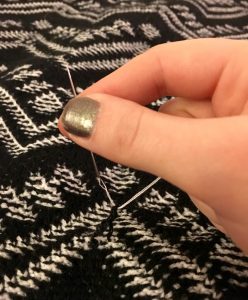 2. Tie a knot with the thread.
3. Put the needle through the base of the snag.
4. Flip the garment over and pull the needle through. This will "reverse" the snag, pulling it to the underside of the fabric.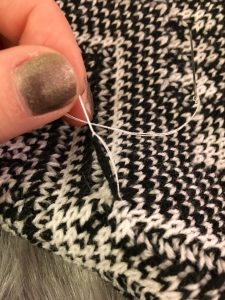 5. Cut the thread (be sure to leave little tails of thread). DO NOT CUT THE SNAG. Never, ever cut the snag.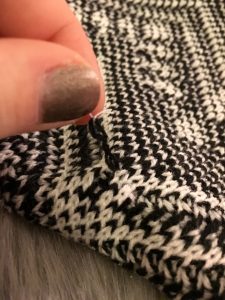 6. Flip your garment back over. It should look snag free! The snag will still technically exist, but it will be on the inside of the fabric (out of sight, out of mind).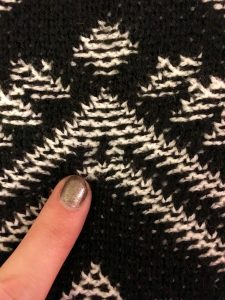 For more clothing hacks, check out how to fix a broken zipper and how to get ink stains out of leather.