You've probably heard that the trick to looking slim is avoiding skin-tight pants like leggings, but we're here to let you know that you can throw away that piece of advice. As long as you do leggings right, you can absolutely wear them and still look slender. Here's how to select and style your leggings to get the slimmest possible look: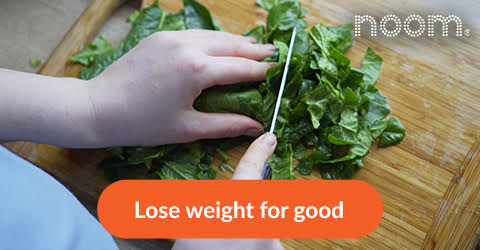 How to Look Skinny in Leggings
Pair with a long top. By definition, leggings are figure-hugging–which means they highlight just about every one of your bulges and rolls. To slim your body while still getting the sleek look of leggings, pair them with a long top. In the winter this might be an oversized sweater or a long jacket, and in the spring or summer, this could be a silky tunic, a short dress, or a boyfriend button-down. This will remove the focus from your waist and hips, which for most women is their bulkiest area, while also giving creating a style that's much more interesting than the one-note look of a tight top with tight bottoms. Ideally, your top should land somewhere between just under your waist to midway down your thigh. Going too long will have the opposite effect you're going for, and make you look shorter and stockier.
Belt your top. The danger of an oversized top, of course, is that it can leave you looking totally shapeless. If the long top you opt for is also on the baggy side, grab a belt to cinch around it. This will give you (or give you back) a curvy figure, as well as a slimmer-looking waist.
Dark on the bottom, fun on top. As we all know, dark and solid colors are the most slimming. With leggings, then, your best choice of hue is black, gray, navy, or a deep tone of purple or green. Bright or neon colors and funky patterns, on the other hand, aren't your best choice when it comes to creating a more slender look. If you're really want a pair of leggings that are more vibrant, look for ones that have patterns or colors towards the bottoms, so the largest part of your leg still gets that slimming effect. Smaller patterns are also more slimming than larger patterns. If you do go for totally black bottoms, pair them with a colorful or patterned top. This will add dimension to your outfit while also drawing attention towards the top of your body.
Wear heels. Another easy way to make your body look more slender when you're wearing leggings is by matching them with a pair of heels… and we're using "heels" loosely. Even shoes that have a half-inch or inch heel will make your legs look longer and thinner than they would in a pair of flats. In other words, stilettos are not a requirement when you're wearing leggings… but ballet slippers aren't your best bet, either.
Choose the right pair. The type of leggings you choose is also important. No matter how many styling tricks you try, if you're wearing the wrong type of pants, it won't make a difference. First, go for full-length leggings. Any pair that ends at your calves or above them will make your legs look shorter and thus your entire body seem larger. Choosing a pair of leggings in a thicker, sturdier fabric will also help your look. Try them on in the brightest light you can find, and check out your kneecaps and your butt. If you can see any flesh tone at all, you need a thicker or higher-quality fabric. Cottons, wools, and poly-cotton blends are generally your best bet.
Wear them with confidence. The single most important tip to remember about looking and feeling your best in leggings? Wear them with confidence! It sounds cheesy, but confidence is every woman's look good, feel good secret weapon.
If you could use a little help in the confidence department, why not try Noom? It's a groundbreaking program that uses cognitive behavior therapy to help people lose weight and feel confident for good. It's grounded in research that shifts lifestyle behaviors and thinking–rather than just eating habits–so you feel good about yourself and the decisions you're making for years to come.
The editors at SheFinds wrote this article in partnership with Noom.