White shirts shall be the death of me. I've seen oh-too-many turn to the dark (yellowish) side and land in the trash. If you're a girl that loves a good white t-shirt outfit, you know that once you get the dark yellow pit stains, it's nearly impossible to remove them. Luckily, there are ways to stop these stains before you get them. Or, in the worst case scenario, remove them if they're already there. We've got all the tips here!
1. Figure out what's causing them
First, we must locate the culprit. Sweat is *mostly* water, so  it's likely not you and your weirdly yellow-tinged sweat (although it's also made of a small amount of ammonia, sodium chloride, urea and lactic acid that can be yellow-ing). Another cause is your fitted tops; when moisture (sweat) gets trapped between skin and fabric for too long, there's a build of bacteria that causes odor and stains.
But you can't stop sweating or wearing tops–so what CAN you do?
The biggest enemy, and the one you can do something about, is antiperspirant that contains aluminum. Most of us use a deodorant that doubles as an antiperspirant—both odor and sweat blocking. Well, as it turns out, the same compound that reduces your sweat turns your pit-stains yellow. Yikes!
That's why the solution that we recommend for preventing pit stains is pretty simple: say no to aluminum. There are plenty of natural deodorants that don't contain aluminum and do not cause this gross discoloration. See below!
2. Treat them with one of three DIY solutions (depending on what ingredients you have at home):
Option 1: 4 tablespoons of baking soda + 1/4 cup of water
Mix the ingredients, scrub them into the stain, let the mixture sit on the stain for an hour, then wash the clothing in cold water. Repeat until stain is removed.
Option 2: 1/2 cup of white vinegar + 1/2 cup of water
Mix the ingredients, pour into a spray bottle, spray onto stain, let sit for about an hour then wash the clothing in cold water. Repeat.
Option 3: 1/2 cup of hydrogen peroxide + 1/2 cup of water
Mix the ingredients in a basin or bowl, soak the clothing in the mixture for 30+ minutes, check if stain is removed.
So–there you have it. Now shop aluminum free deodorants to avoid the mess altogether: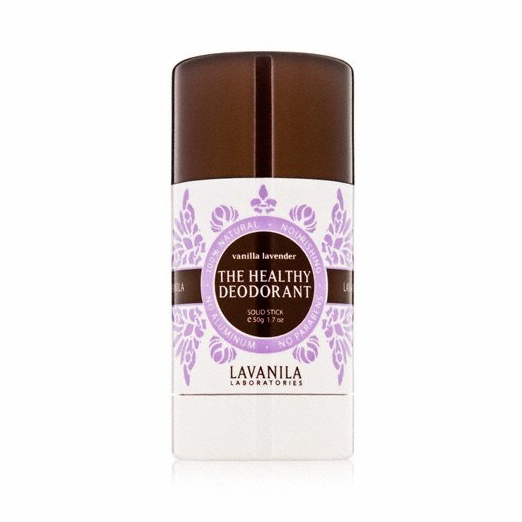 LAVANILA The Healthy Deodorant ($14)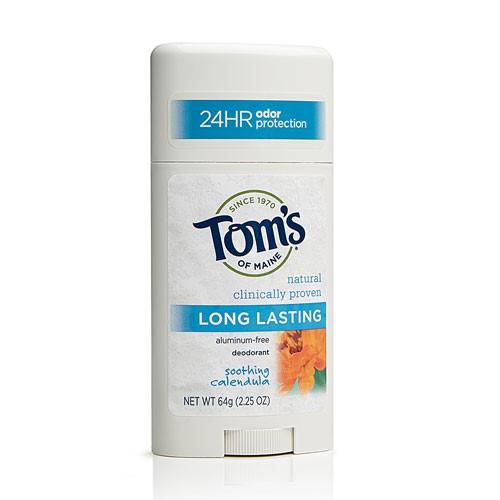 Tom's of Maine Long Lasting Deodorant, Soothing Calendula, 2.25 Oz ($3.92)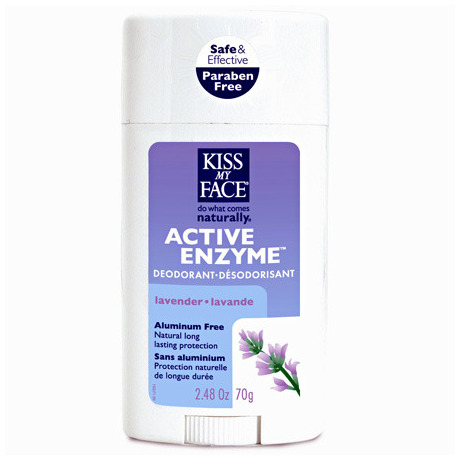 Kiss My Face Active Enzyme Deodorant Stick, Lavender, 2.48 Oz ($4.14)
Don't forget to check out: Once And For All, How To Prevent Clothes From Pilling and How To Prevent Those Annoying Holes At The Bottom Of Your Shirt
[Photo: Shelby Rodriguez]