This year's Super Bowl should've been renamed Bey Bowl. Beyoncé owned the entire weekend, dropping "Formation," her first single since 2014, the Saturday night before the big game, and then joining Bruno Mars and, what's his name? (jk, Chris Martin) for an epic Halftime Show. Let's relive that now:
[youtube]https://www.youtube.com/watch?v=c9cUytejf1k[/youtube]
So now you *totally* want to dress as Queen B for Halloween, amirite? If the Lemonade costume isn't your thing, how about her outfit from the Super Bowl performance? Here's how to do it.
Let's start with that epic jacket. Beyoncé wore a custom black leather DSquared2 jacket with a giant gold "X" wrapped around the front. It actually was an homage to Michael Jackson's jacket he wore during his 1993 Super Bowl Halftime performance. How cool! I found this Vintage 80's Cropped Military Jacket ($38) that has similar vibes to the real thing.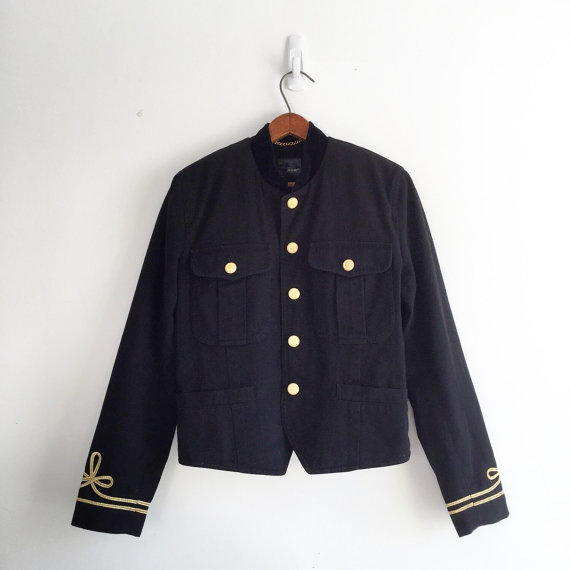 Under the jacket, you're going to need a black bodysuit. If you don't have one yet, this Cut Out Back Jersey Bodysuit ($17) from Missguided is a solid option.
Next, you need some fishnet tights to wear under the bodysuit. Also will come in handy if Halloween night is a little chilly! There's not really a lot of clothing to this costume, lol.
Black combat boots are ideal for the shoes. If you don't own a pair, these Faux Leather Lace-Up Booties ($34.90) from Forever 21 are perfect and also cute enough to wear after October 31st!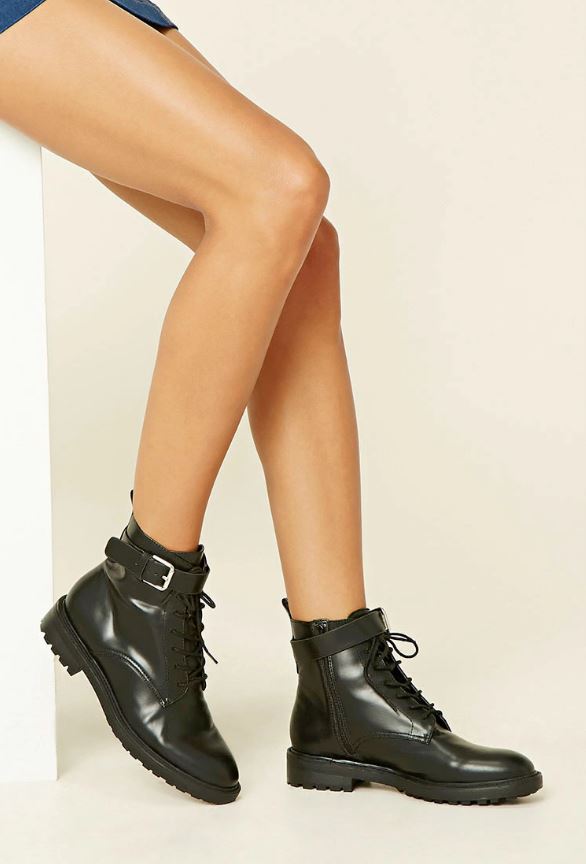 So to really nail the look, you gotta have the gold "X" wrapped around your jacket. I was trying to think of the best way to do this. A harness? Belts? Neither seemed ideal. While I'm not the craftiest person, I knew I had to get somewhat creative here. My suggestion is to buy gold ribbon and use that. It's cheap and who cares if it gets ruined by the end of the night? Plus, you can save the rest for the upcoming holidays…
Now you're ready to slay!
[Photo: Instagram]
More 2016 Halloween costume ideas:
Eleven from Stranger Things Halloween Costume
Rey from Star Wars Halloween Costume
Dauntless from Divergent Halloween Costume
Barb from Stranger Things Halloween Costume
Ghostbusters Girls Halloween Costume
Beyonce Lemonade Halloween Costume
Harley Quinn Halloween Costume
Rihanna With Wine Glass Halloween Costume
Sandy from Grease Halloween Costume
Kylie Jenner Halloween Costume
Wonder Woman Halloween Costume
Ravenna From Snow White Halloween Costume
Mr & Mrs Smith Halloween Costume
Snapchat Crown Filter Halloween Costume
Dustin Stranger Things Halloween Costume
Sexy Ken Bone Halloween Costume
SheFinds receives commissions for purchases made through the links in this post.