Remember back in October when Blake Lively revealed she was pregnant wearing the most gorgeous printed top and skirt? Turns out both pieces were the handiwork of Sam&Lavi, a husband and wife design team based in Cali.
Once Blake put us on, we couldn't stop running into Sam&Lavi's gorgeous pieces practically everywhere–at a sale here, on Jessica Alba there. As is always the case, the fascination grew and I made it my mission to share Sam & Lavi's adorable story with all of you. Get to know them below.
SHEfinds: How did you guys meet?

Lavi Mirzak: We met at a party… then we met at a party again ;-)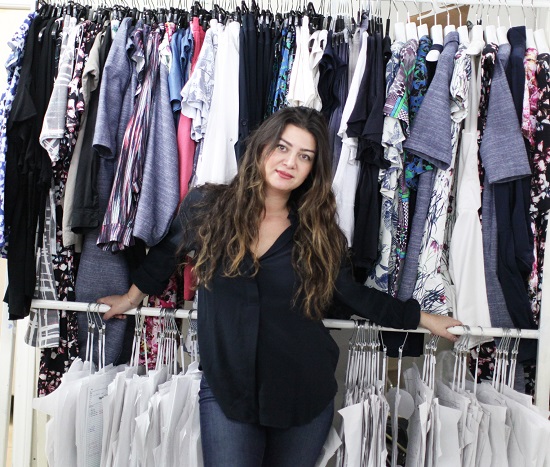 SF: How did Sam&Lavi the brand come about?

LM: We've always had a notion that we would work together and do something special. I have a background in textiles and I have always grown up in fashion; with Sam's business knowledge we created a fashion brand that marries both our strengths and it's something that we are extremely proud of.
SF: Who is the Sam & Lavi girl?

LM: The Sam&Lavi girl works hard and plays harder–she knows the art of 'day to night' dressing with a distinct taste for luxe, chic wearability, and playfulness. She is sensual and feminine yet confident without being obnoxious. She is not about age, but taste level. She is smart, fun, hard working without being too serious.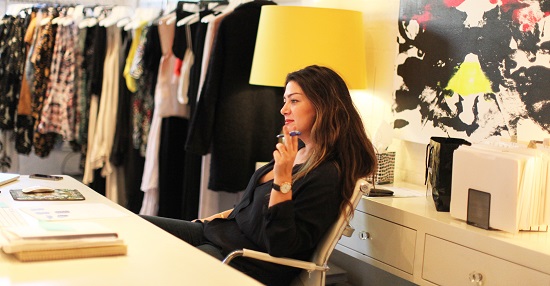 SF: How has the brand grown since you started the company?

LM:  Sam&Lavi has quickly grown to a fully realized, sophisticated collection of essential style-centric wardrobe pieces and versatile basics that will carry from season to season. The line is moving forward with clean, yet feminine structures and reflects a holistic focus of textured fabrics and detailing elevating each piece and showcasing contemporary design. We keep wearability at the forefront, and ensure the line also retains its contemporary price-point, and speaks to a wide range of age groups and celebs alike.
SF: What's your favorite items from the fall/winter collection?

LM: I love the Estefani dress. It's made from a beautiful black and golden lace which drapes down to the floor and has a deep V neckline. It's a gown that reminds me of Maleficent, a definite statement piece that's equal parts feminine and bold.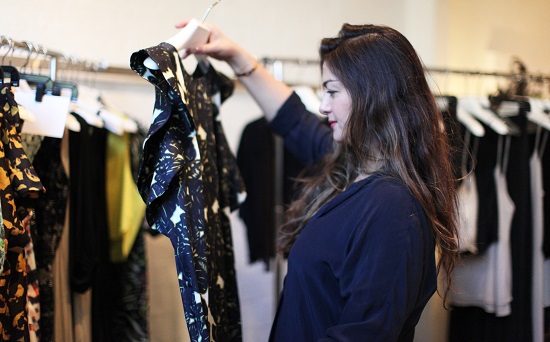 SF:  What's next for Sam & Lavi?

LM: What's not next :) we are constantly working to evolve our line and each season is getting stronger and stronger. Of course there are a few surprises in store as well!
SF: If you guys didn't own this company, what would you be doing?

LM: We would be running a boutique hotel in the islands!
SF: What's it like working together?

LM: It's the best time we have, besides hanging out and having a drink.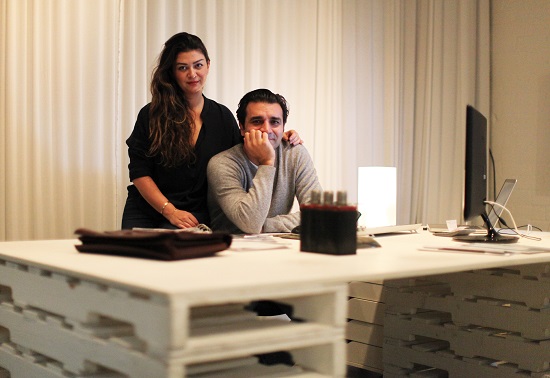 SF: Celebs love your brand – how does that make you feel?

LM: It makes us feel great that celebs love our clothes and wear us well. We are flattered and love seeing our clothes come alive with each individuals' style and aesthetic. That's why we do what we do — create art people can wear, and feel good in all day to night.
Click through the slideshow to shop our favorite Sam&Lavi pieces.
Be sure to check out holiday dressing tips from Shoshanna Gruss and everything you need to know about denim.