It's finally here–the Converse x Miley Cyrus collaboration launched TODAY!
The full collection includes 38 pieces of glittery shoes, clothing, and accessories. Yes, that's right–the Converse x Miley Cyrus line doesn't just include shoes! You can shop backpacks, track pants, hats, shoes, and more on Converse.
It feels like it's been forever since Miley Cyrus teased her new collection with Converse, but she's finally ready to drop her new sneaker line! The singer released a launch date for her long-awaited collaboration of May 3–and the day has finally arrived!
Celebrity-brand collaborations are always exciting, but when we heard that Cyrus was teaming up with Converse back in November, we couldn't think of a more perfect match! Along with many other items, potentially the most coveted piece from the custom Miley Cyrus x Converse line is the unique high and low-top Chuck Taylor All-Star sneakers.
Cyrus has shown off a few of her select favorite pairs on her social media. Her sample shots of the shoes include lots of glitter, paisley-accents, and other fun details, like Cyrus' initials–all conveying the 25-year-old's playful personality.
The Miley x Converse collection ranges from $22 for a set of crew socks and goes up to $100 for the track jackets. This price range makes the celeb-designed sneakers pretty affordable.
The color scheme of the collection is pink, black, white, and glitter, of course. With so many fun, unique styles avaiable, we have no doubt that these shoes will sell out fast.
One of the platform options are a dazzling pink sneakers look both fun and comfy. In all honesty, we may just swap out our favorite pair of heels for these sparkling beauties.
"Chucks have always been a part of who I am," Miley says in a promo video on the brand's website.
And just when you thought Miley's line couldn't get any more fabulous, she debuted these bubblegum pink glitter high tops that practically left us salivating. "Are you freaking out?!?! Because I am!!!!!!" she captioned the photo. Yes, Miley, we are indeed.
Even without the height, these low tops are just as stunning. The simplicity of this white pair is offset by a glittering base (of course) and paisley pattern on the inside of the shoe. Plus, there's an adorable "MC" charm dangling from the front of the laces for even more eye-catching detail.
You'll also find that paisley design on the platform of these black and white versions, which the singer deems "unisex."
Shop the New Miley Cyrus x Converse Collection below: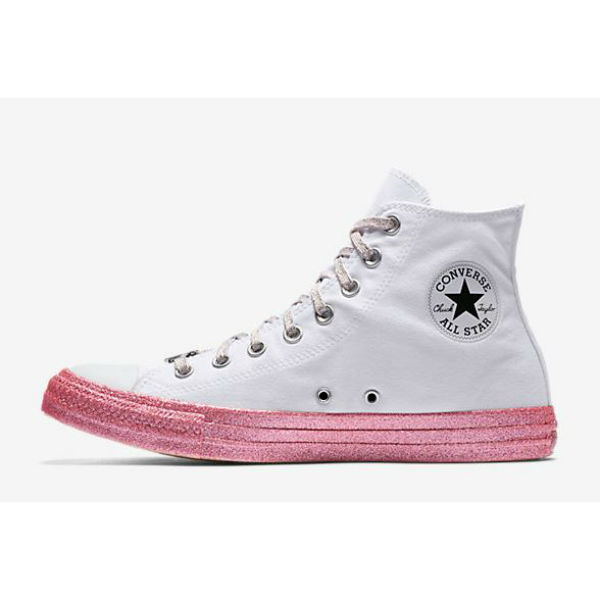 Converse x Miley Cyrus Chuck Taylor All Star High Top ($70)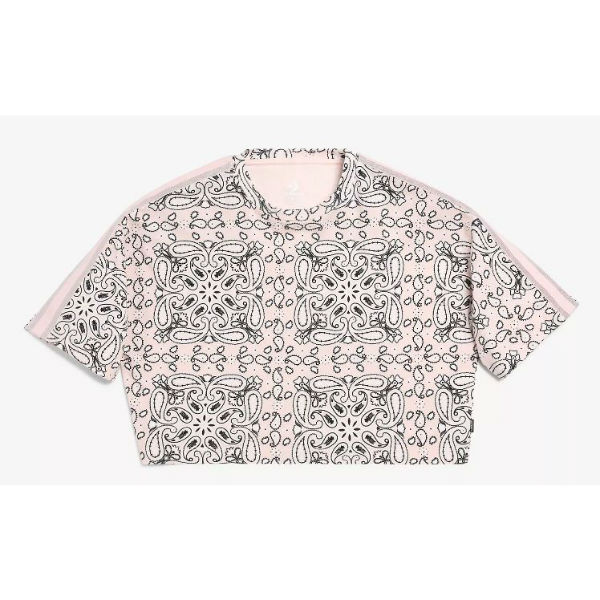 Converse x Miley Cyrus Boxy Cropped Track ($45)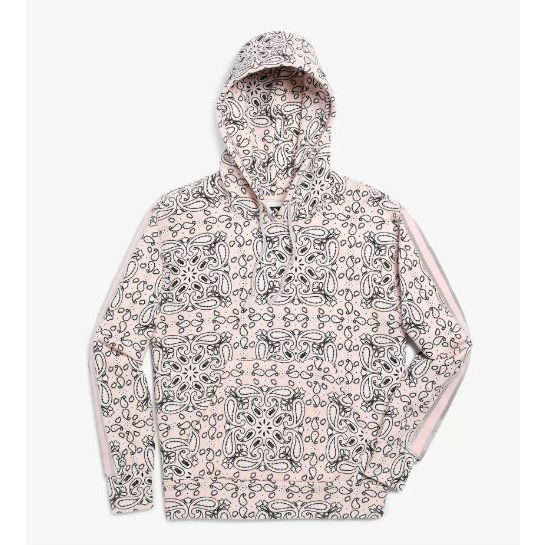 Converse x Miley Cyrus Bandana Track Pullover ($75)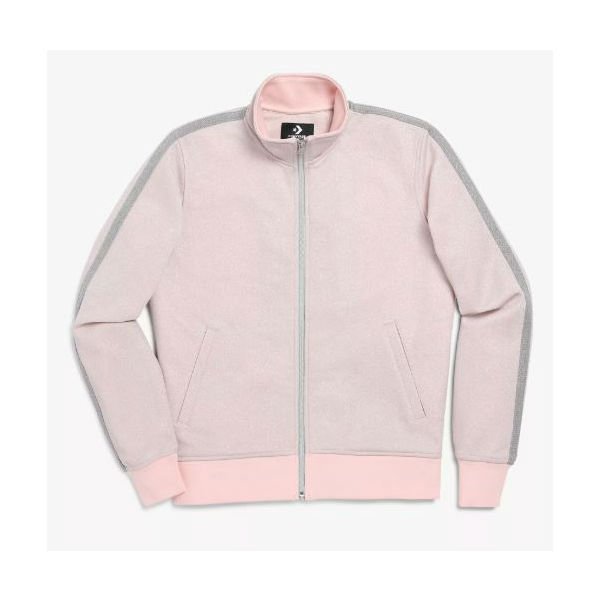 Converse x Miley Cyrus Glitter Track Jacket ($100)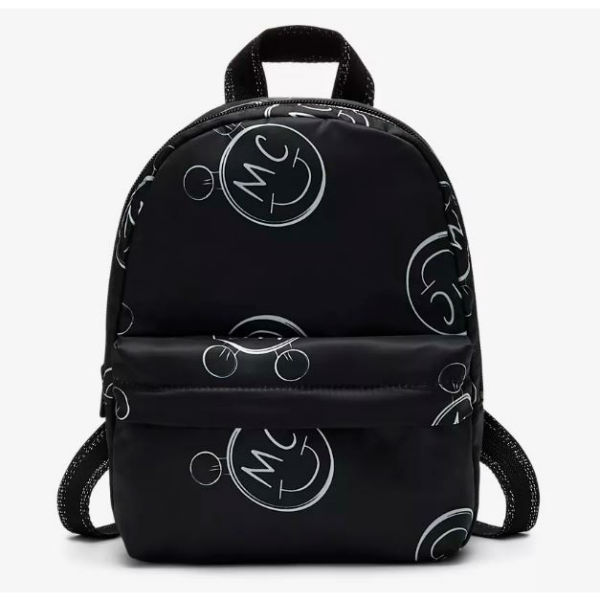 Converse x Miley Cyrus Logo Mini Backpack ($65)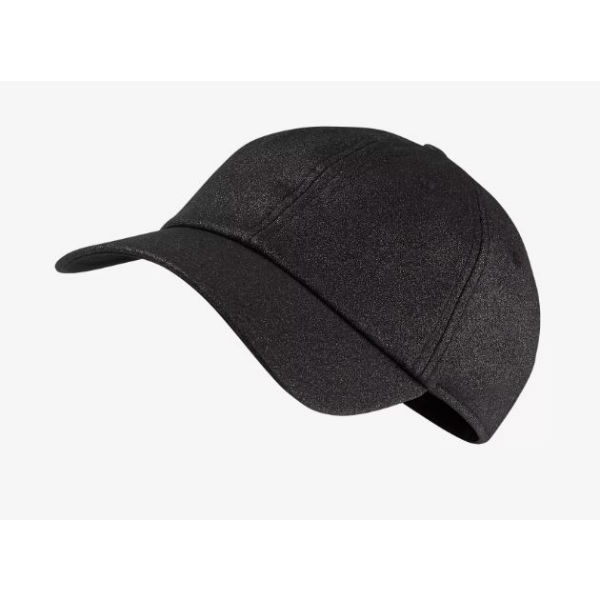 Converse x Miley Cyrus Glitter Dad Hat ($35)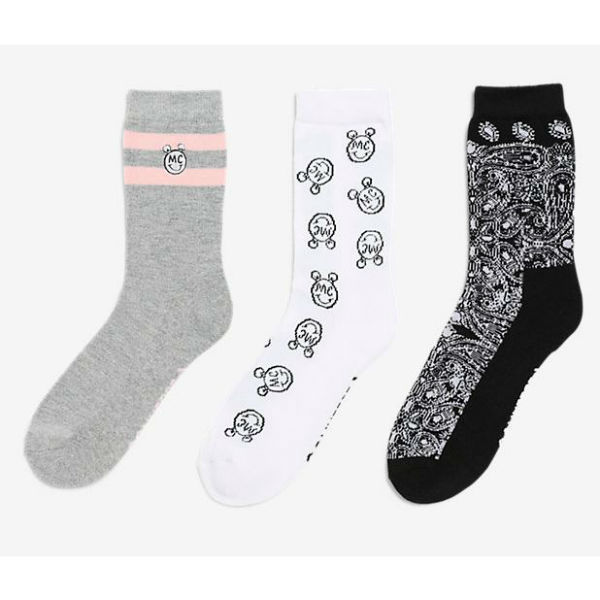 Converse x Miley Cyrus Crew Socks ($22)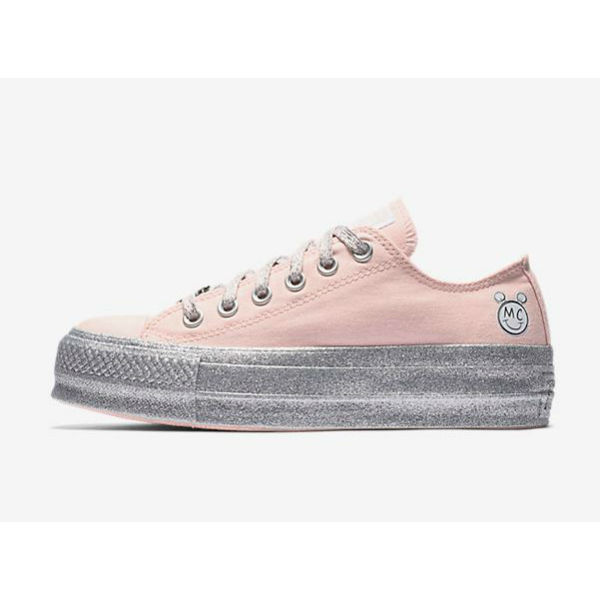 Converse x Miley Cyrus Chuck Taylor All Star Lift Low Top ($75)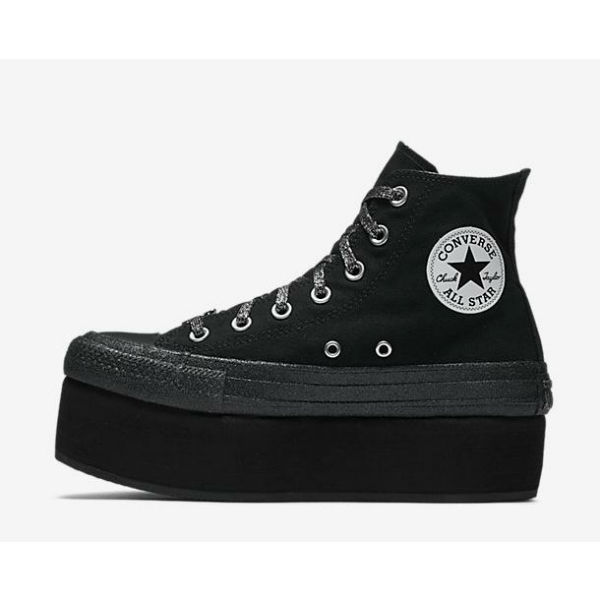 Converse x Miley Cyrus Chuck Taylor All Star Platform High Top ($95)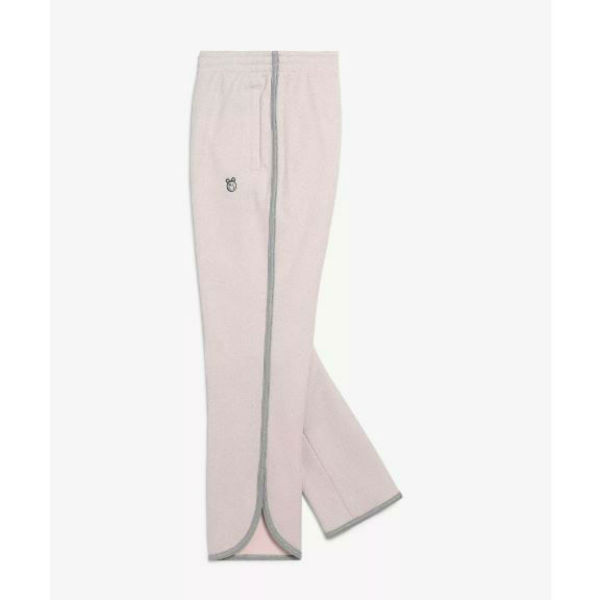 Converse x Miley Cyrus Glitter Tulip Women's Track Pants ($90)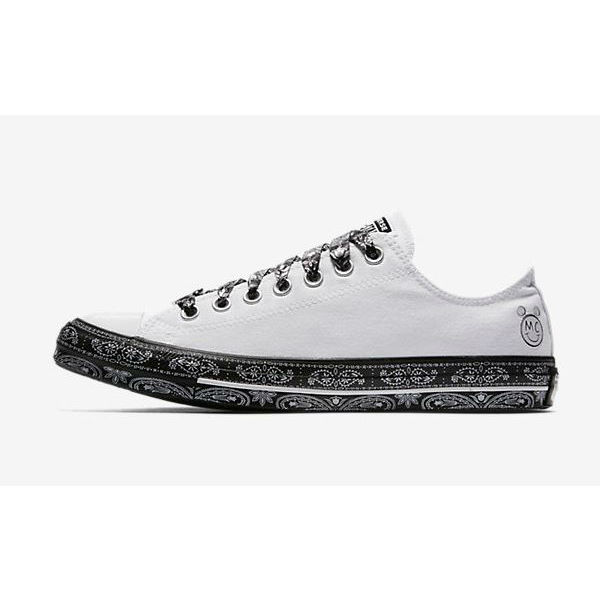 Converse x Miley Cyrus Chuck Taylor All Star Low Top ($75)
SheFinds receives commissions for purchases made through the links in this post.