Jason Sudekis Doesn't Have Anything On That A.L.C Bag That's On Olivia Wilde's Arm
We've decided that we want to be as cool and stylish as Olivia Wilde when we're pregnant. She's been killing it! Her latest win? The adorable little A.L.C. Paloma Three Zip Pouch ($485) she was spotted carrying in N.Y.C. recently. It's got three zip compartments so there's room for the essentials, but it won't weigh you down. We're thinking it's the perfect spring handbag to throw over lightweight dresses, so snag one for yourself now.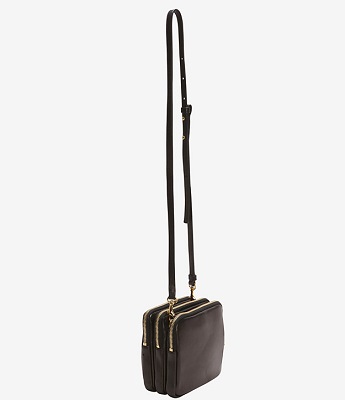 A.L.C. Paloma Three Zip Pouch ($485)
For more celeb style, shop Jessica Alba's jeans,  Reese Witherspoon's coated jeans and Olivia Palermo's bright jacket.
[Photo: Splash News]