Let's be honest, during the warmer months some of us can be a little lazy when it comes to our skincare routine. But now that it is practically winter and the temperatures are dropping, it's super important to give your skin the care it needs to stay healthy and vibrant. In case you missed the memo, cold air and wind can really ruin your complexion!
My favorite way to give my skin the extra TLC it needs? A good, nutrient-rich face mask. There's just something so relaxing and comforting about applying one and letting it soak in and transform your skin. Obviously, there are lots of amazing face masks available these days, but I'm really in love with Swisse Wellness' new line of natural premium Australian clay masks (and so are Amazon shoppers, by the way!).
Whether you're looking to brighten, tighten or hydrate your skin, there's a Swisse Wellness face mask for you. Each mask is formulated with premium quality botanicals and antioxidants to ensure healthier-looking skin. Even better, none of the masks are made with sulfates, parabens and harsh chemicals.
The best part? Swisse Wellness' natural Australian clay masks are all available on Amazon at 20% off now through December 23! Check them out below: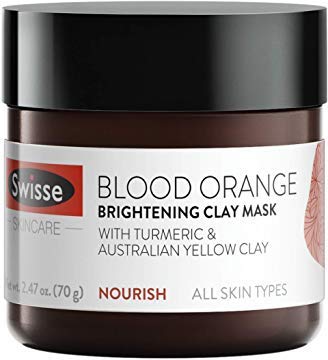 Blood Orange Brightening Clay Mask with Turmeric & Australian Yellow Kaolin Clay (20% off at $15.99 now through December 23)
This nourishing and brightening mask targets uneven skin tone and provides a healthy, natural glow. It's suitable for all skin types.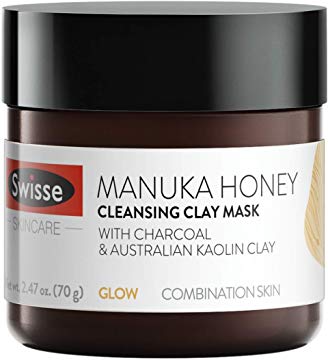 Manuka Honey Cleansing Clay Mask with Charcoal & Australian Kaolin Clay (20% off at $15.99 now through December 23)
Made with aloe vera extract and Norwegian kelp, this mask that is ideal for blemish-prone skin. It cleanses and purifies, leaving your skin feeling smooth and hydrated.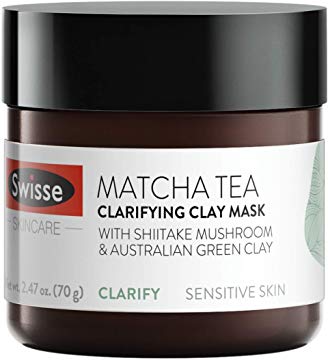 Matcha Tea Clarifying Clay Mask with Shiitake Mushroom & Australian Green Kaolin Clay (20% off at $15.99 now through December 23)
This clarifying and revitalizing face mask contains tea tree oil to restore and replenish dull complexions for a healthy-looking glow. It's ideal for people with sensitive skin.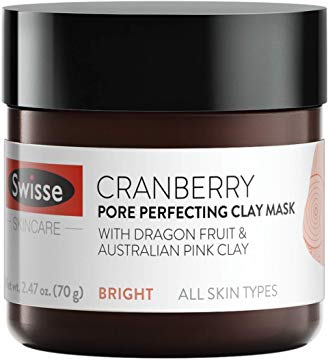 Cranberry Pore Perfecting Clay Mask with Dragon Fruit & Australian Pink Clay (20% off at $15.99 now through December 23)
If enlarged pores are your main concern, you're going to want to use this cranberry mask that refines and tightens pores for a smooth and brightened complexion.
The editors at SheFinds wrote this post on behalf of Swisse Wellness and received compensation as part of our agreement.