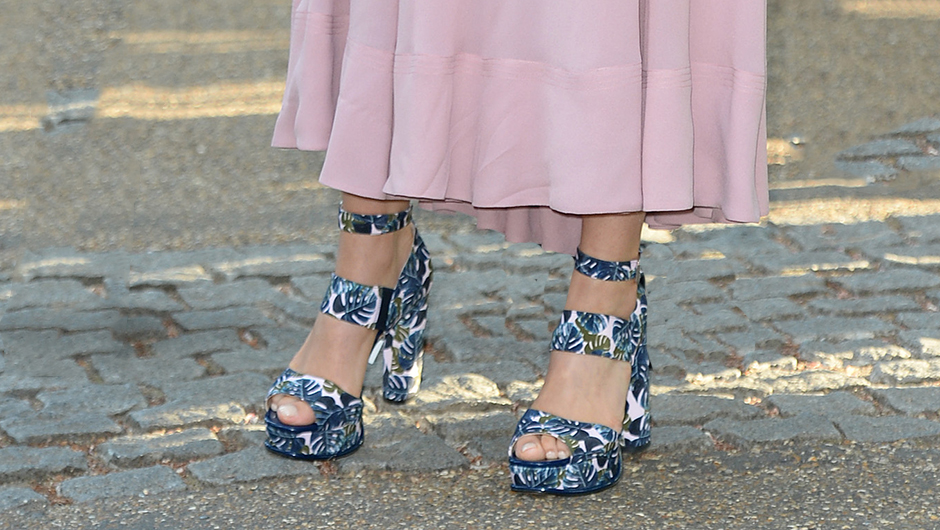 Shop Now: Printed Platforms And Wedges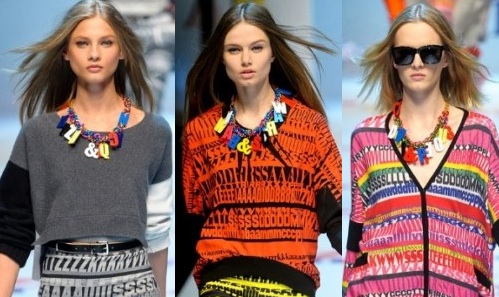 Fashion Week DIY: Getting D&G's Alphabet Jewelry Is As Easy As A-B-C
Last week at Milan Fashion Week, the D&G show revealed a trend that, as the Jackson 5 would say, is, "as easy as ABC." The plastic alphabet letter necklaces shown on the runway are a DIY project in the making. Not sure what they're going to retail for, but we found them on Etsy: (more…)
Madonna's Dolce & Gabbana Sunglasses Have Arrived
We first heard about the Madonna and Dolce & Gabbana collaboration, called MDG, in March and now we're so excited her sunglasses are finally here. With oversized acetate and metal aviator frames each in a variety of colors, this material girl shows us sunglasses should never be boring. But something about the star encrusted M in the MDG logo on every arm piece suggests that these shades could become more than just eye protectors, they're the newest collector's item. Here's a first look at her sunglasses you'll want to take on your holiday...and then some you'll actually be able to afford. These metal bar, cat-eye sunglasses ($315) were inspired by Madonna's love of the 1950s and come in six different color combinations. Try on Forever 21's retro aviator sunglasses ($5.80). If you want something more classic, opt for MDG's basic acetate shades ($290), which come in a rainbow of colors. The red color in Lucky Brand's Demo Sunglasses ($69) will update your sunglasses collection from the typical black and brown. See more of our favorite summer trends and take a look at our guides to the best sunglasses, the best celebrity sunglasses, and the best summer hats.
Sneak Peek: Madonna Designs Sunglasses With Dolce & Gabbana
Madonna is on a roll with her designer collaborations. WWD announced today that the pop star will design a line of sunglasses with Dolce & Gabbana, and just last week we confirmed that she will team up with Macy's to design a clothing line. Her collection of sunglasses with Dolce & Gabbana, MDG, is the first co-branded collaboration for the Italian brand. The side of each pair will include a star encrusted "M" added to the D&G logo.  They will be sold at Dolce & Gabbana stores and Sunglasses Hut locations between $248 and $289. Although the collection isn't available until May, check out pics from the line (left) and two affordable sunglasses you can buy now (right). A black pair of oval sunglasses work for a lot of face shapes, and these RALPH Ralph Lauren Classic Plastic Oval Sunglasses at right ($89) look very similar to Madonna's pair (at left). We love these rimless, updated aviators from Madonna's collection (left), and these Liz Claiborne "Elmira" Rectangle Sunglasses ($26.99) look just as chic. Get Madonna's no-fail uniform by checking out our  guide to the best sunglasses, the best leather jackets, and the best black dresses.