These Are The Earrings You Need For This Year's Holiday Festivities
Looking for that perfect accessory that will complement any holiday look, be it a simple black dress or an attention-grabbing jumpsuit? We found it: these Ball Hook Earrings from Tiffany & Co. TIFFANY HARDWEAR Ball Hook Earrings ($300) TIFFANY HARDWEAR Ball Hook Earrings ($1,250) TIFFANY HARDWEAR Ball Hook Earrings ($850) Absolutely stunning, right? Available in sterling silver and 18K white, yellow and rose gold, these earrings couldn't be more gorgeous. Unlike some statement earrings that can feel too over-the-top with glitzy crystals and colorful embellishments, these danglers are eye-catching without being garish or gaudy. Even better, they're incredibly versatile. Yes, they'll work for your office holiday party or New Year's Eve with flawless makeup and a festive ensemble, but you can also wear them as your everyday earrings. Whether you're wearing a polished suit to work or jeans and a nice blouse to meet friends for brunch, these earrings really are ideal for any occasion. CLICK HERE TO SHOP THE COMPLETE TIFFANY HARDWEAR COLLECTION Be sure to check out our favorite beauty products. [Photo: Facebook]
The Must-Have Accessory That's Actually Aging Your Skin
Why Not Cleaning Your Earrings Is Bad For You
It's probably been at least a decade or two since you got your ears pierced, and your cleaning solution for your earring holes most likely hit the bottom of your trash can long ago. Nowadays, you wear your favorite pair of hoops all day, take them out at night and put them back with your ever-growing bling collection, and repeat. This routine is so second nature that you don't even think twice about sanitizing your studs or drop earrings. Earring holes make up such a tiny part of our bodies that they can get overlooked easily. But not cleaning your earrings, even with fine jewelry, can turn those tiny little holes into gross, red, infected holes. And nobody wants that. If you think about it, you're literally sticking a piece of metal through you, so it makes sense that dirt and yucky earring germs could make their home in your earring holes and cause infections. Whether you're wearing fine jewelry or something from Target, you need to clean your most-worn pairs of earrings frequently. Doing so can also help get rid of any stanky odors your earrings and/or earring holes might have unpleasantly developed. Here's how: Wash your hands. You don't want any more germs to wander into your earring holes. Grab the pair of earrings you wear the most. If you're currently wearing them, take them out for the cleaning process. Pour rubbing alcohol or hydrogen peroxide on a cotton ball or swab. If you also still happen to have earring cleaning solution (throwback to when you first got your ears pierced), this is a safe cleaner, too. Wipe the front and back of the entire earring thoroughly with the solution. You should also wipe the solution on your earring holes while you're at it. This sounds super juvenile, but keeping your hole clean can help keep your earrings themselves clean and vice versa. Aaaaaand repeat this on all your favorite earring accessories. Use this process on new earrings, too. You never know how many times they might have been tried on in the store before you bought them..aka massive germs. For jewelry with gemstones, Burdeen's Jewelry advises staying away from hot water. They recommend mild dish soap and cool water for most gemstones. Stick your jewels right in the solution and let them soak for a little while. This works on most gemstones, with the major exception of pearls. Water can actually damage the pearls themselves, so stick to the previous method above. Burdeen's also suggests using microfiber cloths and lint-free towels to help clean and dry your precious gems, including pearls. If your earring hole itself starts to look infected after you clean your earrings, you might be allergic to the material of the earring itself. Opt for hypoallergenic or nickel-free jewelry. If the infection stubbornly persists, you might need to consult your local doc. Also, make you sure you take off your earrings in the shower and before you go to sleep to let your holes breathe. No matter how much you might love your diamond studs, you two need a little distance every night. [Photos: Shutterstuck]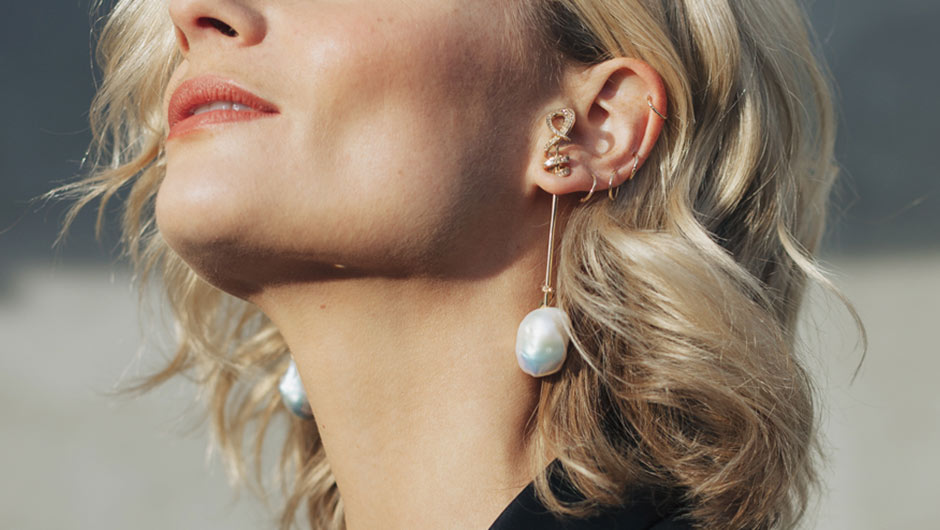 The Scary Downside To Ear Piercings That No One Tells You About
I'm Back On Gold Hoops–And You Should Be, Too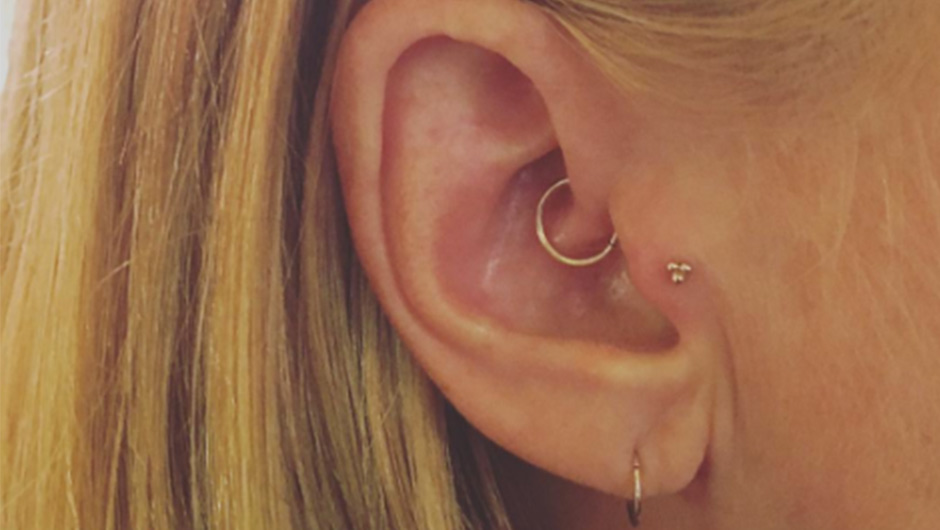 This Is The Biggest Piercing Trend Of 2017, According To A Piercer
Tassel Earrings Will Instantly Make Every Outfit Look Cooler–Shop Our Faves Now!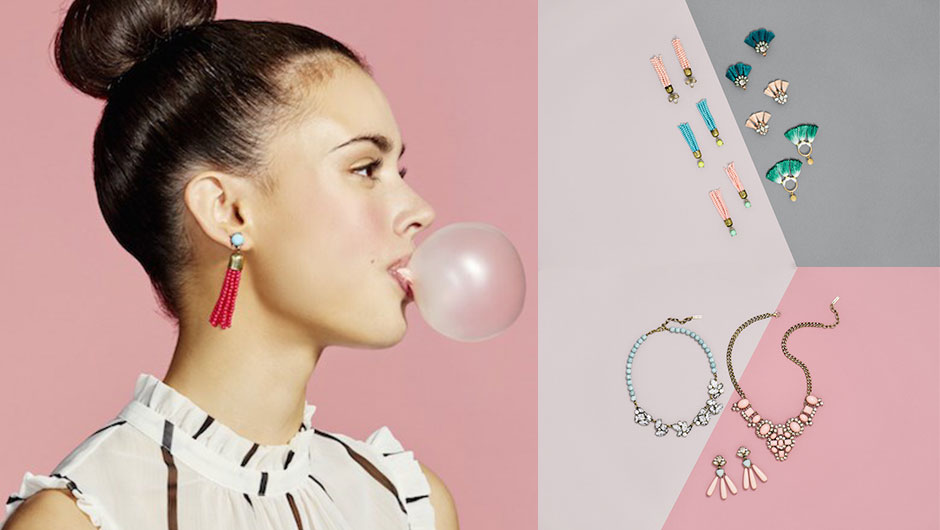 BaubleBar Just Launched A New, Even More Affordable Jewelry Line At Target–Shop SUGARFIX By BaubleBar Now!
How To Wear Cheap Earrings Without Irritating Your Ear Holes
Now that tiny stud earrings are so trendy, more and more women are buying cheap pairs at places like Forever 21 and wearing them everyday. There's nothing wrong with this--I mean, just because they're cheap doesn't mean they're not incredibly cool! And this way you don't have to invest in a pricey pair, only to be *over* the trend in a few months or years. The only problem is the irritation they can cause--especially for women with sensitive skin. In fact, some women can't even wear 14K gold or yellow gold. If earrings *of any kind* make your ear holes red and itchy--you've got to try these super simple tricks for making them wearable now: How to make cheap earrings wearable for sensitive skin Paint 2 layers of clear nail polish on the posts. I have to admit I was wary of this tip when I first read it--wouldn't nail polish also be irritating? It turns out, it isn't and this is the most effective trick for making cheap earrings less irritating. In fact, they sell a product called "Jewelry Shield" on Amazon that is basically just a bottle of clear nail polish. The trick is to apply two coats, wait for it to completely dry and reapply it every couple of weeks (because it wears off). You can also use it on other types of jewelry to make them less irritating (bracelets, necklaces, etc.). READ MORE: How To Fix Fake Jewelry: Green Rings, Tarnish, Discoloration, More Smear Vaseline or Neosporin on them before wearing. If you're too freaked out by the nail polish trick (or just don't own any), use petroleum jelly or even Neosporin to create a protective barrier between the metal and your skin. Plus, the Neosporin is a proactive way of dealing with the allergic reaction. READ MORE: How To Get The Green From Fake Jewelry Off Your Skin Don't wear them constantly. Take a break from cheap jewelry--even if you've applied the clear polish or Vaseline. Let your earring holes breath by going earring-free at least half the time. Buy nickel-free jewelry. Nickel seems to be the culprit of the irritated ears--earrings of any kind (cheap or expensive) can contain nickel and that's what many women are allergic to. If the clear polish and Vaseline tricks don't work for you--consider switching to only nickel-free jewelry as a more permanent solutions. Be advised that if you buy earrings that are coated in a material that's nickel-free, but the coating wears off you might still be exposed. READ MORE: How To Fix A Broken Zipper Good luck! [Photo: PeaceLoveShea]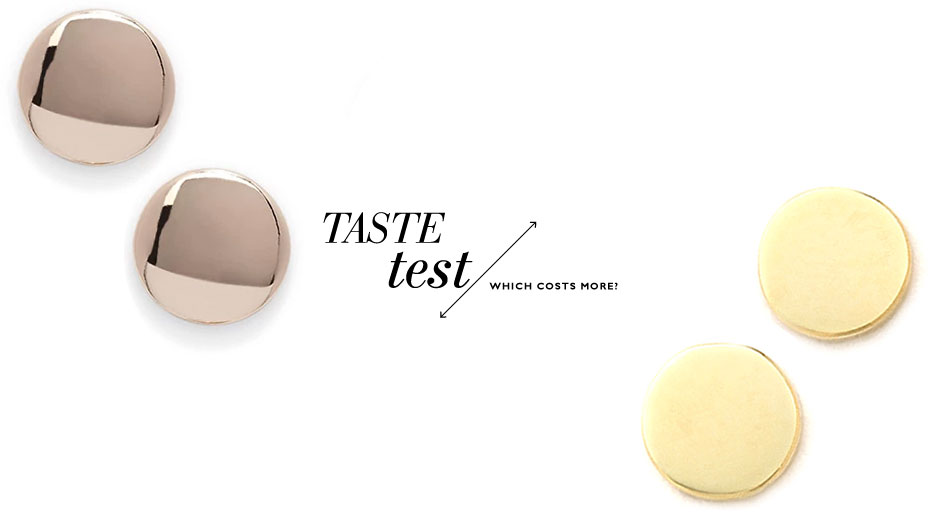 Can You Tell Which Circle Studs Cost $229 More Than The Other?
Simple accessories sometimes make a huge impact. That's certainly the case when it comes to minimalistic earrings. A lot of women love the Jennifer Meyer Jewelry Circle Stud Earrings ($235). Why? They are great for everyday wear and will match literally everything in your wardrobe. If you don't want to spend all that money on a pair of stud earrings, try the Forever21 Disc Stud Set ($5.90). You get three pairs of studs for way cheaper. Can you tell which circle studs cost $229 more than the other? Click the images below to reveal their prices! Test your fashion knowledge with Chelsea boots, over-the-knee boots and leather backpacks!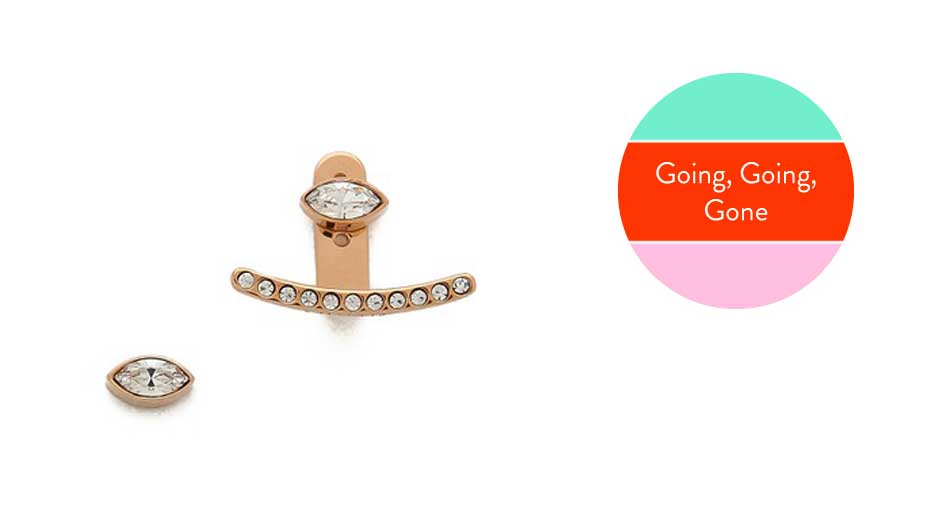 This Vita Fede Ear Jacket Is Already Sold Out In Rose Gold–Get It In Gold ASAP
It's no surprise that the Vita Fede Asteria Marquis Crystal Baguette Ear Jacket & Stud Earrings Set ($300) is already selling out. Not only are these earrings absolutely bea-u-ti-ful with its Swarovski crystals and 24k gold-plating, but the set itself is so unique! Since it's one stud and one ear jacket, you can pair them together or wear each separately. The styling options are endless. Vita Fede Asteria Marquis Crystal Baguette Ear Jacket & Stud Earrings Set ($300) The color option we featured in our annual holiday gift guide (rose gold) is already sold out, but, good news, the set is still available in gold. Don't wait to shop because who knows ho much longer this version will be in-stock GET THE VITA FEDE EARRING SET NOW  Don't forget to check out: Reese Witherspoon's peacoat and these cool constellation necklaces
Stars Love: Carbon & Hyde Jewelry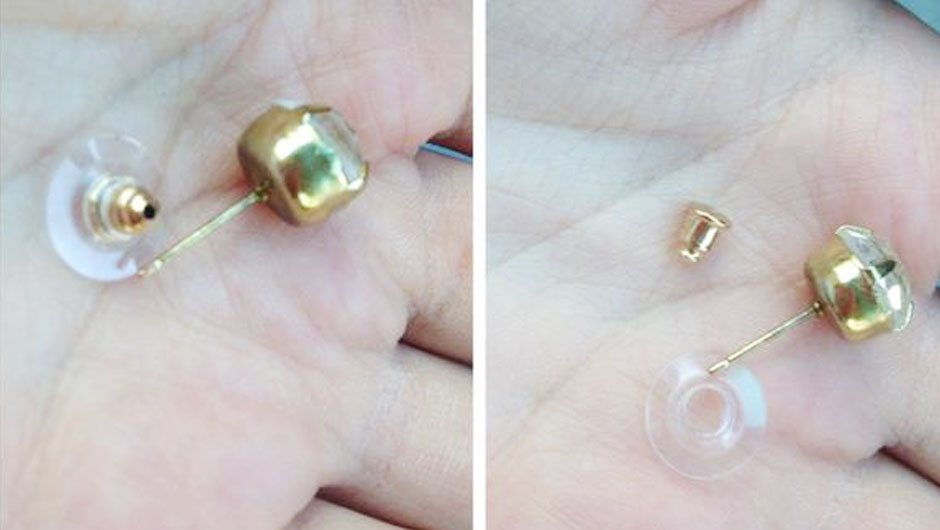 One Woman Made A Mind-Blowing Realization About Earrings #LifeChanging
You know when you purchase a pair of earrings they usually come with a giant plastic piece that's attached to the backing? Well, apparently you're supposed to remove the plastic part. Say what?! Chelsea Smith posted her amazing discovery on Twitter and women everywhere are realizing they've been making the same mistake. Chelsea posted this wonderful piece of knowledge: https://twitter.com/Chelsea__Smithh/status/627557873694961664 Her now famous tweet has been retweeted over 40 thousand times! Some women can't even believe it: https://twitter.com/meghantonjes/status/627885562419003392 https://twitter.com/SmileItsO2L/status/628045281263751168 https://twitter.com/Maaithhaa/status/627838867932975105 https://twitter.com/buterasbibblery/status/627832142786134016 While others don't agree with Chelsea and say the plastic part actually has a purpose: https://twitter.com/joannesmoot/status/627937946268643328 https://twitter.com/debfene/status/628249679659167744 https://twitter.com/_jesxx/status/628059372665630720 https://twitter.com/EmpoweredElaine/status/628246579170770944 So, ladies, do you keep the plastic on or take it off?! Don't miss 15 reasons why you need to own a leather tote and the best and worst fabrics to wear when it's really hot! [Photo: Twitter, @Chelsea_Smithh]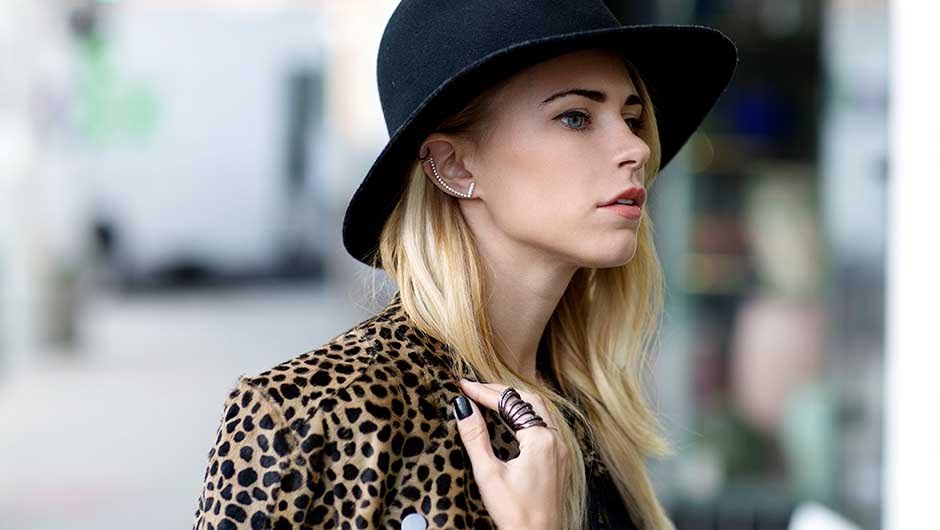 Say Goodbye To Simple Studs, Ear Cuffs & Jackets Are Here To Stay
40 Necklaces, Rings, Earrings, And Bracelets That You Can Wear With Everything
Who's Crazy Enough To Wear This Drug Jewelry?
You already know how we feel about inappropriate graphic tees and penis jewelry, so now it's time to explore the world of drug-inspired trinkets. We're not entirely sure who wears these, let alone how they even got made, but gone are the days of innocent heart jewelry. Now there are rings in the shape of Xanax pills and MDMA lockets. But if hard drugs aren't your thing (really, you don't say?!), then you can swap what you thought were your edgy earrings for a pair of weed leaf studs. Yes, all this jewelry is for real, and even big names like Chanel and British artist Damien Hirst (remember his pill backpack for The Row?) are in on this trend. But we want to know, are you crazy enough to walk around wearing this drug jewelry? Check out all the best pieces we found in the slideshow and let us know what you like in the comments below! For more WTF, check out: the fugliest Birkenstocks EVER, a shirt that tells you to run faster and yoga pants that are meant for going commando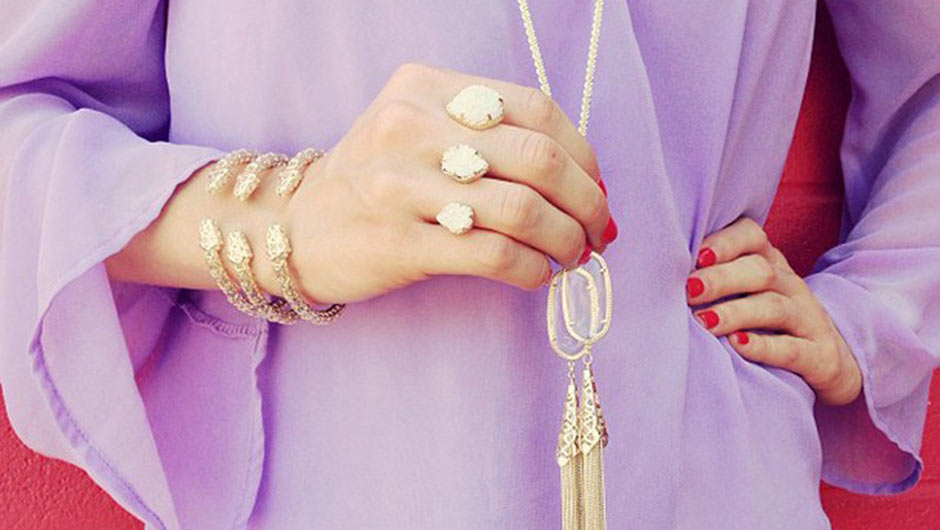 Jewelry Designer You Need To Know (And Own) Now: Kendra Scott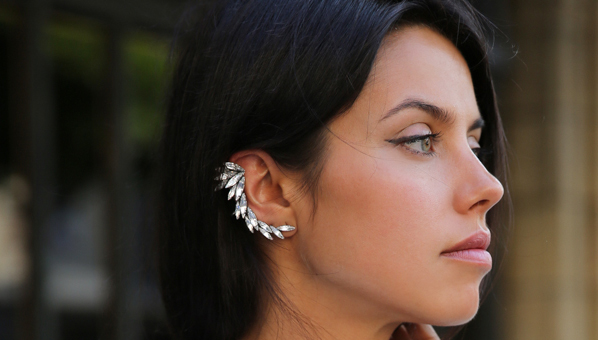 The Ear Crawler Trend Isn't Going Away–So Can We Get A New Name For It, Please?
A couple of weeks back, I picked up a set of small pearl ear crawlers from LOFT on a whim during one of their big blowout sales. I have six piercings, and I've been faithful to the same sets of earrings for about three years now, but I figured it was a good deal, and who knows, maybe I'd change my earrings one day. Well, "one day" came earlier than expected when my favorite earrings broke, and I found myself in need of new ones. I picked up my Loft set, put them in, and my life has forever changed. I am totally obsessed. They give my ears the appearance of having more piercings (and now I don't have to get any more--you're welcome, Mom!), and for a trend that seems so intimidating, they're totally doable for even the most minimalistic among us. I've also gotten tons of compliments on mine, which, you know, is always nice. What's more, ear crawlers have been a huge trend for a while now, and they don't seem to be losing any steam for spring. If you haven't jumped on the bandwagon yet, now's the time. Click through our slideshow to see some of our favorite styles from BaubleBar, Urban Outfitters, DANNIJO and more! For more spring trends, check out: espadrille platforms, matching sets and shirt dresses [Photo: The Viva Luxury]
Get Gwen Stefani's Pyramid Earrings From Her March Cosmo Cover
"Voice" judge and hot mama Gwen Stefani covers the March issue of Cosmopolitan, and in addition to looking flawless (per usual) on the cover, and making such revelations as "It still shocks me that people care about me," inside, Gwen's styling in the shoot is on point. Including her diamond pyramid earrings from the cover--which we just found out are Deborah Pagani:  Get 'em: Deborah Pagani Grey Diamond & White Gold Pyramid Studs ($2,570) And here's a close-up of Gwen on the cover: And here's a gorgeous shot of Gwen from inside the issue: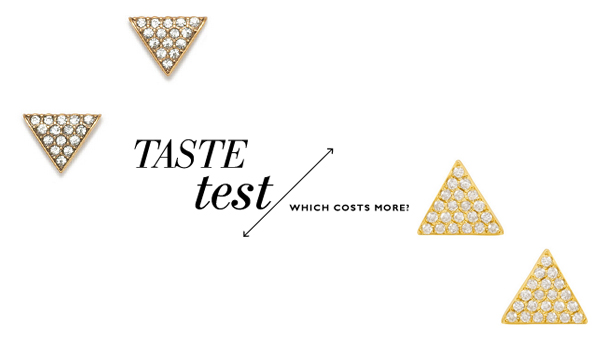 Can You Tell Which Triangle Stud Earrings Cost $1,525 More Than The Other?
Anita Ko really hit it big this year. In fact, she's on our list of fine jewelry designers you need to know. All of her gold pieces have just the right amount of shine without going too over the top. Just be prepared to shell out upwards of $400 for her earrings, rings, bracelets and necklaces. Oh, you're not? That's okay, we found a set of earrings that are identical to Ko's triangle gold diamond studs...for, like, a sixteenth of the price. You'll have to sacrifice the real diamonds for crystals, but as they say, you win some you lose some, right? Can you tell which triangle stud earrings cost more than the other? Answer: The Crystal Triangle Earrings ($24.99, down from $48) from J.Crew are on the left, and the Triangle 18-Karat Gold Diamond Earrings ($1,550) by Anita Ko are on the right. Did you guess correctly? Which do you like more? Let us know in the comments below! For more Taste Tests, check out: platform slip-ons, collar necklaces and metallic moccasins
FYI, Forever 21 Has The Best Inexpensive Stud Earrings–Ever
Truth: I am not 21. I actually haven't been 21 for almost a decade, but that doesn't stop me from frequenting Forever 21 on the reg. For a while, I was secretly obsessed with their jumpsuits, but this fall I've moved on to their stud earrings. No seriously, I have a problem. This happened earlier this week: Yes, I really purchased 19 pairs of studs earrings in one trip. Why? Because the studs at Forever 21 are just that good. Now this is obviously not a post for all you snobs fancy pants who don't wear costume jewelry. I do and I have no shame because not only are the studs there crazy cute and on trend, but they are insanely cheap. I got a two-pack for $2.80, people! Shop some of my faves in the slideshow. Be sure to shop our favorite fall scarves, Club Monaco's new jewelry collection and Beyonce's $58 maxi skirt. [Photo: Shelby Rodriguez]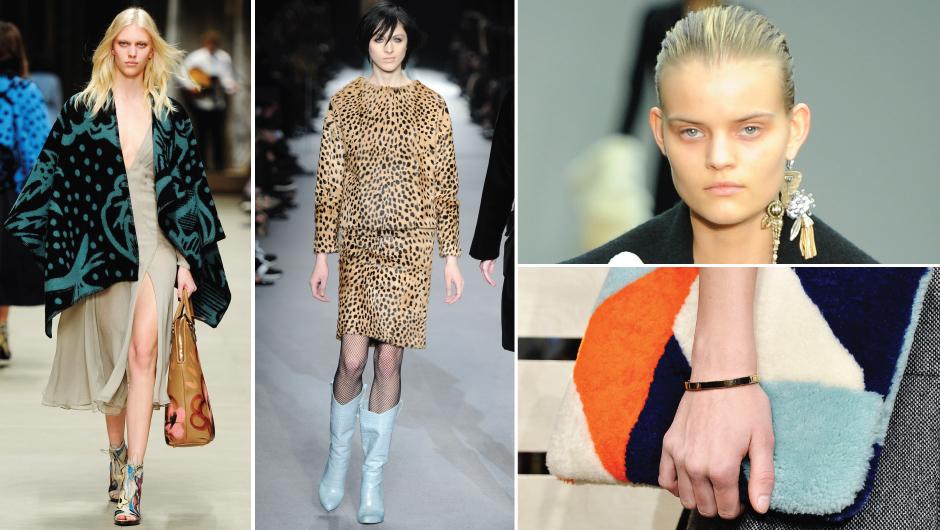 10 Trends That You Hate Now That You'll Be Wearing In A Month
Blanket coats? Turtleneck sweaters? Velvet gowns? If you didn't catch a glimpse of any of the Fall 2014 runway shows back in February, then these outfit ideas wouldn't even cross your mind this month. But it turns out that they're actually some of the top trends for the coming season. You have Burberry to thank for taking your favorite Snuggie from the couch to the catwalk. Helmut Lang transformed turtleneck sweaters from a throwback to a comeback. Plus, Jason Wu, master of the evening gown, will have you crushing on velvet for your next nighttime soiree. And that's not all! Turns out there's plenty of trends that you most likely scoffed at last month that you'll find yourself purchasing at the register very soon. Did you ever think of wearing knitted pants before? No? Neither did we. But Marc Jacobs is doing a damn good job at convincing us to give it a try. Check out our slideshow to see what surprising additions you'll find in your wardrobe this fall. Check out more fall trends: sleeveless coats, the best-selling shoes, and shearling handbags. [Photo: Imaxtree, Splash News]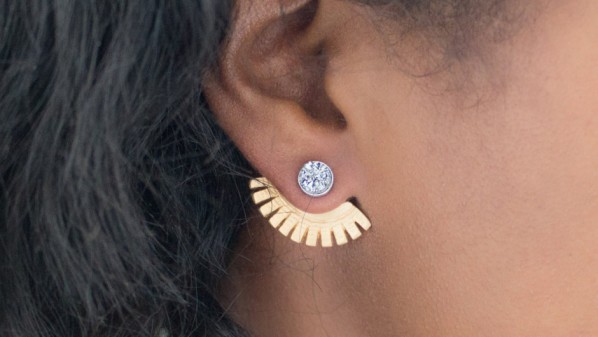 Ear Jackets Won't Keep Your Ears Warm, But They Will Make Them Look Cool
Between ear crawlers, front-back earrings and letter studs, there are definitely a bunch of earring trends going on these days, but there is one that has recently caught our eye--the ear jacket or what Rebecca Minkoff likes to call the Fan Stud ($28). Although it might look like an ear cuff for your lobe from afar, this earring is much more than that. You put it in your ear just like you would put on a regular stud earring, but ear jackets have a little extra piece that hangs below your ear lobe. (See above.) Whether you prefer to wear your jackets as a set or one at a time there is a pair for you. We have pearls, rhinestones, spikes and more, so check out all of the ear jackets in our slideshow. And don't forget to check out Smashbox lipstick, Taylor Swift's H&M outfit and the fall runway. [Photo: Etsy]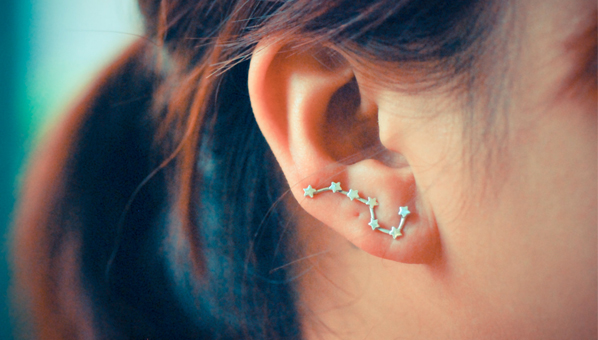 Will You Wear Ear Crawlers? But Wait–They're Really Cool
Yes we know the name is awful, but we're kind of into ear crawlers. They're like a less aggressive ear cuff that doesn't take over the whole side of your head. The slightly curved earrings are sold individually, some even by "left" or "right" ear, and lay across your entire lobe. Basically, they're the less badass and more normal-looking cousin of the ear cuff. To whoever came up with this trend: we don't know what's up with the name, but thank you for making a cuff that doesn't look like we have something growing on our ear. Click the slideshow to shop our favorite crawlers now. K we're done saying that word. For more jewelry we love, check out: J.Crew fine jewelry, BaubleBar's emoji necklaces and Ariel Gordon's new collection [Photo: Arajera Etsy Shop]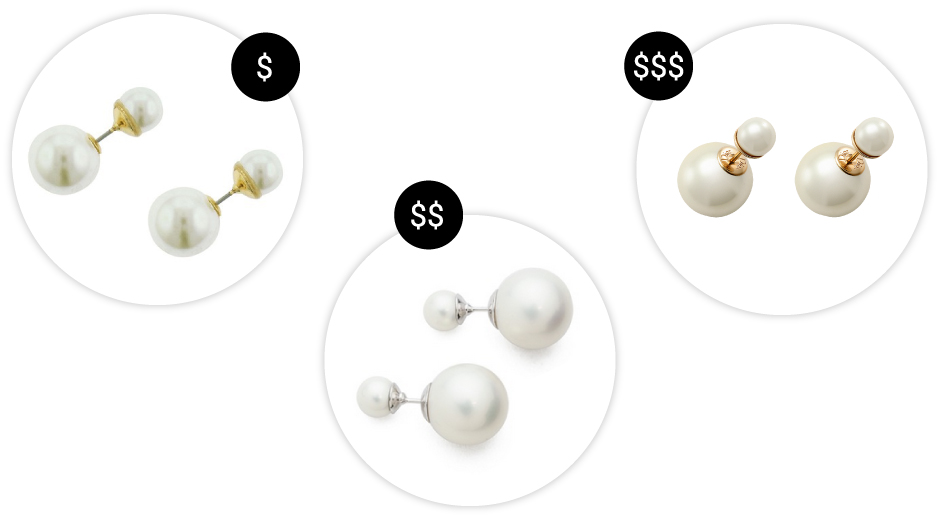 Christian Dior Probably Isn't Too Happy That Two Brands Knocked Off These Earrings
If you're a pearl girl, then you're in for a treat, because Dior, Jarin K and Target all came out with the exact same pair of "front-back" or double side earrings. While Dior's Mise En Dior Tribal Earrings are so expensive, the brand doesn't even list the price, you can still wear this "business in the front, party in the back" trend on a smaller budget. While Jarin K's Double Side Earrings are available on Shopbop.com for $150, and Target's Women's Daisy Fuentes Front to Back Asymmetrical Earrings are on sale for $5.59 (down from $7.99). Now you can tell by the price that these knockoffs are not made with real pearls, but nobody would ever know the difference. You could totally trick your friends into thinking you're wearing Dior, while you are actually showing off a pair that cost you less than a cheeseburger or a pair of rag and bone jeans. Can you even tell the difference between the three pairs? Let us know in the comments below. And don't forget to check out: the selfie phone, Mindy Khaling's dress and life-changing makeup hacks.
21 Front-Back Earrings That Look Hella Cool From Every Angle
A couple weeks ago, we told you about the ear jacket. You know, the punk-esque stud Jessica Alba, Diane Kruger and Jennifer Connelly all love? Well, since $1,250 isn't exactly in our price range, we did some digging and found that there's a ton of front-back earrings. Yes, that's officially what this style is called. These party in the front AND back earrings are like the cool older sister to a plain jane pair of studs. But the best part is, you can change up how you wear the front part depending on your mood. Keep the better from the back back for an edgy look or use a regular one to make a simple stud. Check out our favorite front-back earrings in the slideshow and get a pair before this trend really blows up. And don't forget to check out: further reductions at the Net-A-Porter sale, Karlie Kloss x Warby Parker and Jessica Alba's Birkenstocks [Photo: Luv AJ]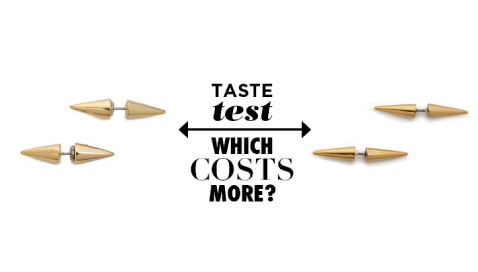 Can You Tell Which Spike Earrings Cost $53 More Than The Other?
Lately we've been seeing a ton of earrings that are just as cool from the back as they are in the front, like these celeb-approved Jacquie Aiche ear jackets. So it's no surprise that we came across two pairs that are almost identical. Seriously, we had a hard time telling the difference when we saw both side by side. One pair might have slightly skinnier spikes, but there's no denying that they're pretty much exactly the same...minus the price tag. Can you tell which spike earrings cost more than the other? Answer: The set on the left is Fallon Jewelry's Double Micorspike Earrings ($88), and Jules Smith's Arrow Dagger Earrings ($35) are on the right. The only difference between these two double-sided, gold plated earrings is the thicker spike on the more expensive pair. But you can't really go wrong with either set. A good pair of earrings under $100 is always a win. Which do you like more? Let us know in the comments below! Test your fashion savvy some more with: ankle strap pumps, calf-hair espadrilles and pavé link bracelets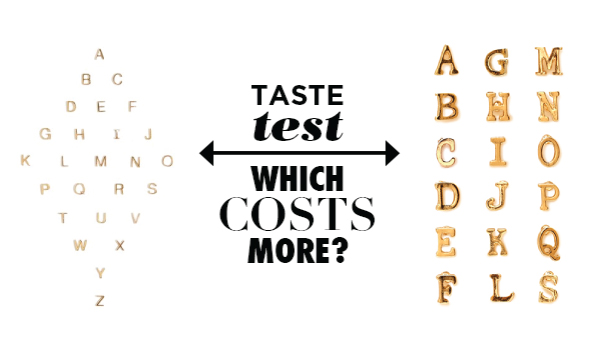 Can You Tell Which Letter Stud Set Costs $190 More Than The Other?
I bought the Forever21 Quirky Letters Stud Set ($5.80) last month and have been obsessed ever since. I even decided to write a post about my love and brought them into work for a photo shoot. So when one of my co-workers mentioned she saw another letter stud set from BaubleBar, I had to do some investigating. But once I realized the differences between the two, the price tag for each makes sense. Can you tell which costs $190 more than the other? Answer: The one on the left is the Maya Brenner Alphabet Studs ($196) from BaubleBar, and the one on the right is Forever21's Quirky Letters Stud Set ($5.80). On the surface, these two sets looks the same, but they really aren't. BaubleBar's actually isn't a full 26 letter set. You can buy two gold letter earrings per order. Forever21's IS a set but does not include all the letters of the alphabet, and it is also metal. So, the major difference in price actually seems about right here since these two aren't exact lookalikes of one another. Test your fashion savvy some more with: pave link bracelets, gold chokers and flatbed sandals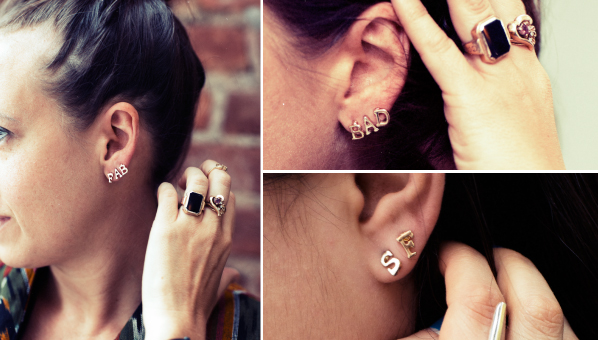 These Letter Studs Just Convinced Us To Get An Ear Full Of Piercings
Last week, my roommate and I decided to hit up Forever21 for some mid-week shopping. Now, I might be the one writing for a website with the word "find" in the title, but I gotta give credit where credit is due. My roommate is the one who spotted the Quirky Letters Stud Set ($5.80) and brought it to my attention. We instantly decided splitting the pack was a no-brainer. We both have different initials, so we wouldn't run into any issues there, and we live in the same place. So I know where to find her when I want to track down that "L" stud. It's only been a week, but it's safe to say that we're addicted to these letter earrings. The thing is though, she can spell out short words since she has four piercings in one ear and three in another, while I only have two holes per ear. I'm stuck with initials and reeeally short words, like "is," which really aren't all that fun. Yeah, I could do a four letter word in two ears, but how awks would "LOVE" look if you only saw me from the "VE" side? So basically this set of letter studs is the reason I want to get more piercings...like ASAP. Don't worry mom, I'm not going to actually get my entire ear pierced, just 1-2 more holes per organ. And if you're anything like me, the above pictures probably just convinced you to get a pack too. Split 'em with a friend for maximum fun. GET THE QUIRKY LETTERS STUD SET NOW For more jewelry we love, check out: Shay Mitchell's "Sorry Not Sorry" necklace, Mean Girls-inspired bracelets and Anthropologie's version of Chanel's pearl choker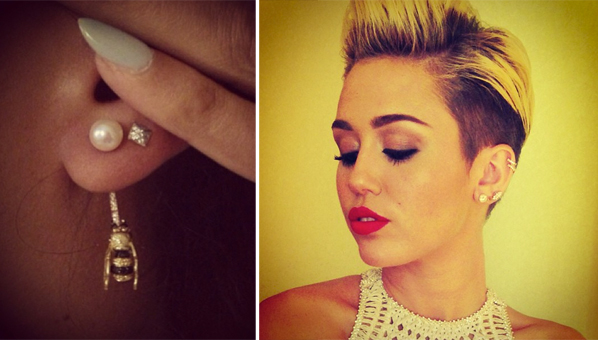 The Lazy Girl's Guide To Wearing Jewelry: Mix And Match Earrings Sets
Sure, we're all about statement jewelry, especially chandelier earrings, bib necklaces, and the like. But there's something so appealing about the stud earring. Maybe it's its simplicity, or its ability to instantly polish your look. And if you're looking to switch up the style of your studs, then mismatch them. It may sound like some sort of fashion faux pas, but pairing your heart stud earring with say, a diamond stud earring is like the equivalent to achieving the perfect bed head hairstyle. It's effortlessly cool with a subtle sense of rebelliousness. Plus, if you a purchase a stud earring set or pack, the combinations are endless. You'll never want to match your earrings again. And we can't even stress enough how great of a holiday gift this is for your sister or BFF. Check out our slideshow of stud earring sets to see which style suits you best. Read more shopping stories: gifts that don't require wrapping paper, new flash sale site Amuze, and Peter Pilotto x Target. [Photo Credit: Instagram, Instagram]
Get Your Hands On The Crawley's Goods: Downton Abbey Jewelry Is Here!
All this British high-society stuff is making us jealous! Between the royal baby, Prince Harry getting engaged and then having to wait what seems like the length of time between the last Downton Abbey episode and present day to see how the heck [SPOILER ALERT] Mary copes is just so frustrating. Of course, we're only saying this because us Americans aren't a part of it. Our forefathers severed those ties for us and while that's cool and all (you know, freedom and stuff), British high-society is definitely very in right now. But don't worry your democratic soul too much, because even if you can't trade lives or literally transport to another time, you can stock up on jewelry pieces that would make even Mary swoon. That's right, intricate Downton Abbey-inspired necklaces, drop earrings and decorative brooches just hit Macy's, and they're all between $20 and $35! See, you don't need to be a member of the Crawley family (or the royal one for that matter) to get your hands on their fashionable goods. Better yet, you don't have to spend a fortune either! Click through the slideshow to see our favorite picks from the collection. SHOP DOWNTOWN ABBEY JEWELRY NOW Want more Downton Abbey-inspired goods? Check out the Downton Abbey beauty collection featuring soaps, lip gloss and nail polish. For more jewelry, check out: Kate Winslet's fave necklace, graphic jewelry and Richard Chai x JewelMint
DANNIJO's Anniversary Capsule Collection Includes Bestsellers From The Past 5 Years
Sisters Danielle and Jodie Snyder of DANNIJO have been cranking out crystal "masterpieces" for 5 years now, if you can believe it, and to celebrate this milestone, they've created a limited edition capsule collection of bestselling and most popular pieces from the company's short but sweet history. The necklaces, earrings and bracelets comprised of the #DJs5th line are all significant in some way; there's Etta, the "no fuss" bib necklace, Elena, a re-vamp of their signature Capucine necklace, and a perfect for "day to night" Lainey earrings. And as WWD pointed out, the line ranges for $295 to $425, just a wee bit lower than the brand's average price point. Happy anniversary indeed! Shop now.  For more jewelry finds, check out Giles & Brother x JewelMint, best friend jewelry, and spike jewelry.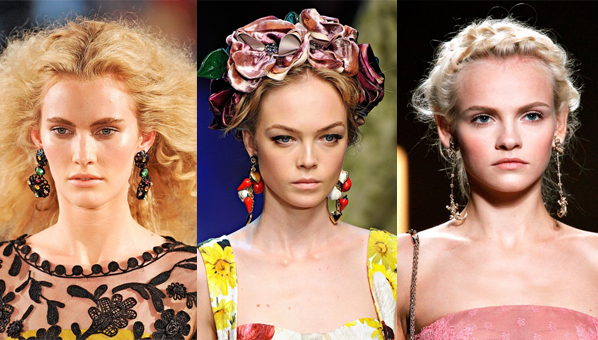 Hope You're Pierced: This Season's Statement Piece Is Big, Bad Earrings
Looking for that one accessory to really wow the crowd upon entering a room, fashionably late of course? Statement earrings have a long standing and solid reputation for bringing serious bling power to any outfit. Whether you are rocking a cocktail dress or casual day wear, our choices speak volumes and will certainly vamp up your look.  And for all us non-pierced ears ladies (like moi), clip-ons prove to be just as stylish and fabulous.  However, remember when donning your bold statement piece, whether they be earrings or these awesome geode statement pieces, keep it to one or two pieces. You want the piece to steal the show and avoid looking like you're trying too hard. Let the jewelry speak for itself! Sexy and they know it - click through above for some colorful, fun and fearless choices. Don't forget to shop our guides to Red and Pink Colorblocking, Floral Blouses, and Printed shorts (on sale at shopbop!)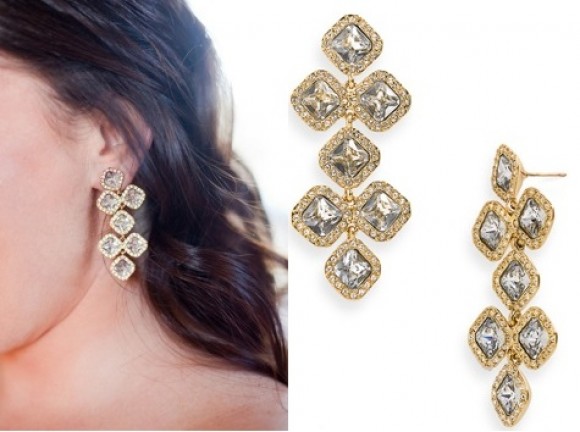 Shop The Pin: Get These Gorgeous Kate Spade Drop Earrings From Style Me Pretty Now
We just came across this gorgeous Pinterest pin (courtesy of Style Me Pretty!) of a real bride rocking these kate spade new york pavé chandelier earrings ($128). We love the shape and color of this drop style -- it is absolutely perfect for spring, summer or fall brides -- so you can cross "Buy Wedding Jewelry" off your list today. And for less than $150! #score (more…)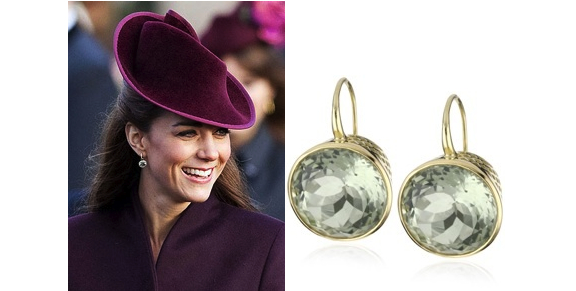 Kate Middleton's Green Amethyst Christmas Earrings: Shop Look-Alikes From $58
Kate Middleton spent her first Christmas with the royal family, which included Church at the Queen's country home in Sandringham, Norfolk on Christmas Day, where she was spotted in a gorgeous pair of drop earrings -- possibly a gift from William. Kate's pair are "green amethysts surrounded by diamonds on a diamond hoop," which retail for over $3,000. We found several look-alike pairs for the royally-obsessed -- including these Ray Griffiths 18k Yellow Gold Large Round Green Amethyst Hook Earrings ($2,915). (more…)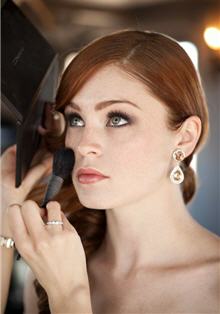 Time To Get Those Ears Pierced: Doorknocker Drop Earrings Are The "In" Statement Jewelry Piece
If statement necklaces are too flashy for your taste, there are other ways you can make a statement with your wedding jewelry. Right now we're loving the oversized drop earrings that are everywhere -- from Kenneth Jay Lane's Kim Kardashian-esque pave drops to more subtle chandelier styles. Luckily, we found 9 wedding-worthy pairs -- most under $200. (more…)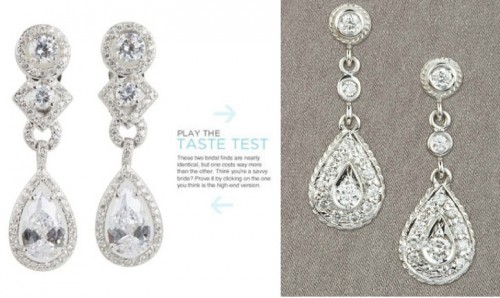 Can You Tell Which Pair Of Drop Earrings Costs $3,410 More?
The CZ by Kenneth Jay Lane drop earrings ($225, left) cost $3,410 less than the Penny Preville Pear Drop Earrings ($3,635, Neiman Marcus). Shop our guides to the best inexpensive wedding shoes, wedding costume jewelry, and black bridesmaid dresses.
Kate Moss Wants To Sell You Her Tattoos For $46,000. Are You Game?
Now Kate Moss is selling her tattoos. Kate Moss has a knack for turning her modeling jobs into designing gigs. Her next venture? Turning her tattoos into luxury jewelry. (more…)
Kate Middleton's Engagement Earrings Are Available For Re-Order
Yesterday, replicas of Kate's diamond drop wedding earrings were re-issued on QVC by Kenneth Jay Lane, and today, for you Kate Middleton-jewelry-lovers, we have even more good news: join the waiting-list for her exact Links of London engagement earrings through us and enjoy these white Hope egg earrings in sparkling topaz. (more…)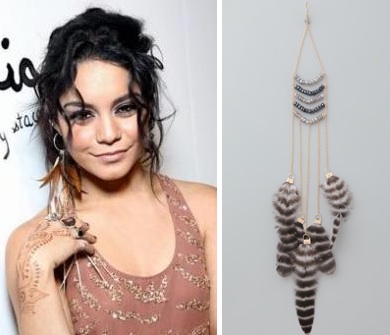 Introducing The Single Earring: The Perfect Counter To The Side Braid
From left: Vanessa Hudgens in her Edge of Urge Earrings, and a similar Jacquie Aiche feather earring I've always been a big proponent of the solo earring. Especially with bohemian feather earrings, which tend to look overdone when worn in both ears, opting to wear just one makes for a more subdued look, and even mimics the style of feather hair extensions. Personally, I've been rocking the solo feather earring ever since I studied abroad in Paris, when I dropped one down a drain, losing my black tiered feather favorite to the French sewage system. Not able to find a suitable stand-in anywhere within the Périphérique, I decided to wear it solo. Once I got over people telling me I was missing an earring or that I had a piece of trash in my hair, I started to get really into the look, and now regularly opt for one earring in lieu of two. And now, like any good trend (especially when worn by a celebrity, like Vanessa Hudgens, above), it's officialy gone mainstream. Jacquie Aiche, a jewelry designer who utilizes her American Indian roots in her native American-inspired designs, has a whole line gorgeous of single earrings available now on Shopbop. What do you think of the trend---would you wear a single earring? (more…)
Find Simple, Classic (And Affordable!) Jewelery At Shadora.com!
Snag this gorgeous freshwater pearl earring set for only $12.99! We're always looking for new places to find simple and classic every-day jewelry and we think we've found a place we'll stick with for a while! Shadora.com is one place that has everything we're looking for: variety combined with the classic element at just the right price. At Shadora.com they use sterling silver and real gemstones - while managing to keep an extremely affordable price point ($12.99 for the above pearls!). Navigating their site couldn't be any easier. They only feature a certain amount of products at a time which prevents you from feeling overwhelmed when you visit the site. The curated inventory changes constantly, so there is always something new. Bonus: You can also find awesome gifts for the guy in your life, too, like this Stainless Steel and electroplated ring (only $9.99.) Another plus to shopping at Shadora? Shipping is free all the time! With prices this low, and products this fashionable, Shadora is soon to be your go-to when you're in a jewelry pinch!
Under-$50 Bridal Jewelry That Won't Leave You Underwhelmed, We Promise
Not about to use half your wedding budget on diamonds for the big day? That doesn't mean you can't get gorgeous wedding day jewelry. Many designers are now repping more affordable lines that feature one-of-a-kind, wedding-worthy items that will live on in your wardrobe. (more…)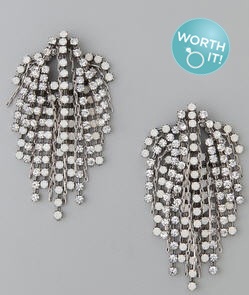 Dangly Dannijo Earrings That Are Anything But Boring – Aka, You Can Wear Them After
No wedding accessory says "Worth It!" more than the one you'll wear again and again after the big day. These unique mixed-chain and Swarovski crystal Cecile earrings by Dannijo ($297) certainly fit that bill; not only do they get away from the clichéd pearl studs and diamond drops that every bride on the planet has worn, these hand-made gems make a real statement and are still comparably affordable. Looking for more accessories like this? Check our guides on gold wedding jewelry, sapphire rings, and the best wedding jewelry sets.
Who Needs A Sugar Daddy When Charm & Chain's Jewelry Is On Sale?
Get a load of this deal of the day: Charm and Chain, the website we've been known to drool over, which is filled with cool designer jewelry, is having a sale so good, you can finally stock up for all of those friggin' summer weddings you'll be attending this year. Wear the same old dress, but with new jewelry--no one will even notice, these are so unique. I sifted through the sale and found the best 5 pieces that are totally worth it: (more…)
Gabrielle Union Defies That Stodgy Old Myth That You Can't Wear White Until Memorial Day
While looking pasty in black and other dark colors was cool in December...not so much anymore. Who in their right mind wants to wait until the end of May to wear white? It's a non-issue in our minds. We have to flaunt our spring break tans somehow.  See how Gabrielle Union styled her little white dress. (more…)
Can You Find Which Pearl Earrings Cost $735 More Than The Others?
Press your fashion luck with all of our Taste Tests. Check out our calendar of online sample sales. Subscribe to SHEFinds for exclusive updates.
50% Off Wedding Jewelry You Really Want (Givenchy, Kate Spade, More)
If jewelry is what you want, need, and love, you need to high-tail it over to Nordstrom today, because we found 50% off designer wedding jewelry from the likes of Givenchy, Kate Spade, Alexis Bittar, and more. Don't have the time to peruse the whole lot? We narrowed down the best picks: (more…)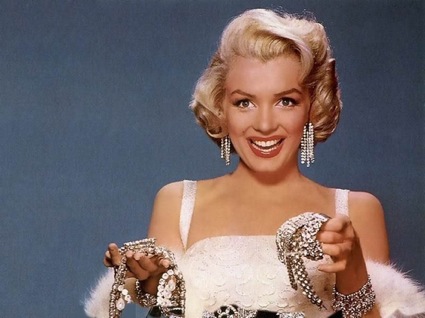 Under-$50 Wedding Jewelry — You Don't Have To Marry Rich To Look This Good
If you're budget is max'ed out, but you haven't even made it to the jewelry - no need to stress. There are literally thousands of inexpensive wedding jewelry options out there - from wedding costume jewelry, to pearls, faux diamonds and more. We shopped the lot, and bring you some of the best: (more…)
Can You Spot Which Gold Feather Earrings Cost $1,175 More Than The Others?
Press your fashion luck with all of our Taste Tests. Shop our guides to the best earrings and the best trendy jewelry. Subscribe to our mailing list for exclusive updates.
Natalie Portman's Tiffany Tassel Earrings Are Sold Out; Shop These Look Alikes Instead
Last night, we immediately picked Natalie Portman's Oscars earrings as our favorite jewelry piece of the night. And now that tassel earrings are going to be an inevitable trend, we've found 5 great pairs for you to try at home -- Oscar nomination not required for purchase. (more…)