Starbucks' Holiday Cup Was Just Leaked & Everyone Already Hates It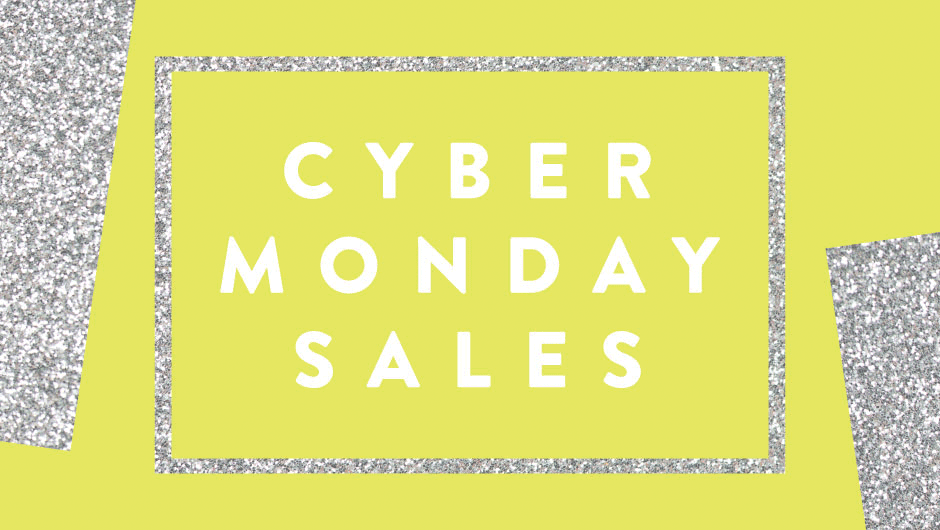 Shop $15 Sweaters At Nordstrom & More Of The Best Cyber Monday Sales Of 2016 Now
As a diehard shopper, Cyber Monday is my most favorite day of the year. Yes, more than Black Friday and even my birthday. There are so many incredible deals today! There are just a few hours left to take advantage, so get to it! Sweaters start at just $15 at Nordstrom. Save up to 50% on sale items, plus receive a $20 gift card with $100+ purchase and receive slippers for $19 with any purchase at Aerosoles. Save up to 50%, plus receive 15% off and free shipping with code BFWEEKEND at FitFlop. Save up to 50% off , plus, receive free shipping & 3 samples with every purchase at Perricone MD. Save 20% off all orders, plus receive free shipping with code THANKS2016 at Tatcha. Sale items are an additional 30% off at Anthropologie. Take 30% off everything with code THANKFUL30 at ASOS. Take 50% off everything at Banana Republic. Take 30% off almost full-price items with code 3Y8N at Boden. Select items are now 50% off at Coach. Take 50% off everything with code CYBMON at Gap. Take 20% off when you spend $50 with code THANKS20 at LL Bean. Take 25% off sitewide with code CYBER at Lord & Taylor. Select items are 65% off at Moda Operandi. Take 30% off clearance for up to 70% off regular prices at Neiman Marcus. Take an extra 30% off clearance items at Nordstrom Rack. Take 40% off everything at Old Navy. Take 25% off everything with code CYBER25 at rag + bone. Take 10% off everything with code CYBMND at Saks Fifth Avenue. Save up to 85% with code CLICK2IT at Saks Off 5th. Save 20% on orders over $50 at Shop Spring. Save 15% on orders over $200 with code GOBIG16 at Shopbop. Take 30% off sitewide at Sole Society. Save up to 75% at Tictail. Take an extra 10% off TOMS plus get free shipping with code TOMS10 at TOMS. Select styles are 30% off at UGG Australia. Save 30% on select styles from UGG, Steve Madden and more at Zappos. Shop the Amazon Fire tablet for just $33.33 at Amazon. Take 20% off everything at Aldo Shoes. Select items are 40% off at American Eagle. Take 25% off with code SAVE25 or 35% off when you buy 2 or more items with code SAVE35 at BaubleBar. Sale items are an additional 20% off at Bergdorf Goodman. Take 25% off a large selection of regular and sale price items at Bloomingdale's. Style deals start at just $1.90 at Forever 21. Take 20% off orders over $30 with code 5144, 25% off orders over $50 with code 0275 and 30% off orders over $100 with code 8284 at H&M. Take 25% off at Hunter. Take 30% off everything + free 2-day shipping with code Cyber2016 at J Brand. Take 30% off with code WIRED at Kate Spade. Select styles are 40% off at Loeffler Randall. Select items are 70% off at Lole. Take 40-50% off sitewide, plus get free shipping with code CYBER at Neiman Marcus Last Call. Select items are 50% off at Net-A-Porter. Take 15% off almost everything at Target. Save up to 50% on select lines including jackets, tops and accessories at Topshop. Take an additional 20% off sale items with code MUNDIES20 at Undies.com. Take 30% off sitewide with code ALLMINE at Wildfox. Be sure to check out our holiday gift guide and the best drugstore beauty products.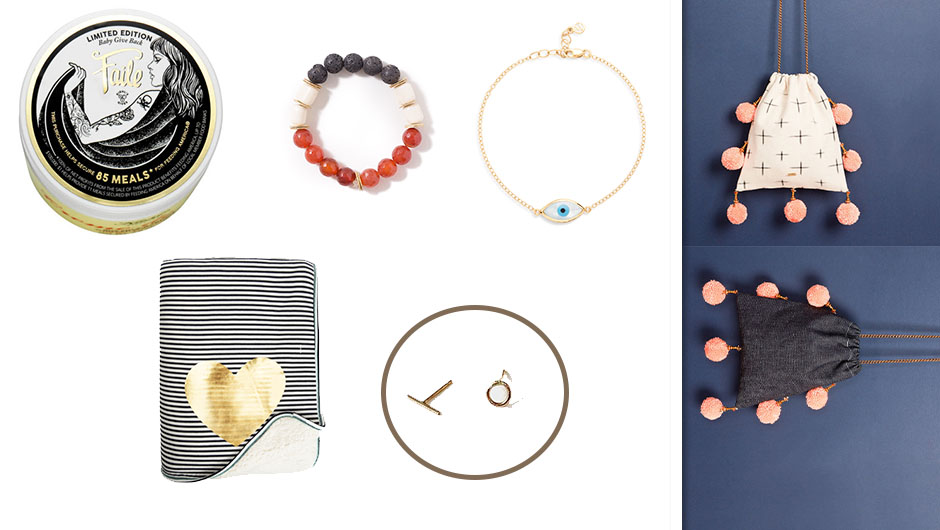 They're Here! Shop This Year's Best Gifts That Give Back
These Are The Best Gifts For People Who Really, Really Love Beer
Calling All Beauty-Lovers! Add These Beauty Gifts To Your Holiday Wish List ASAP
These Are The Best Holiday Gifts For Kids This Season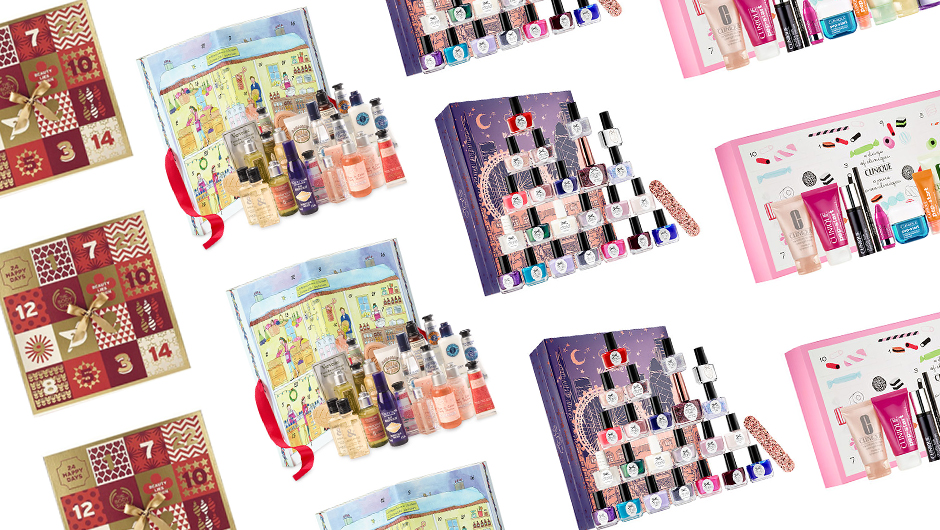 It's Time! Shop The Best Beauty Advent Calendars Of The Season
It's The Most Wonderful Time Of The Year! Shop The Best Holiday Beauty Gift Sets Now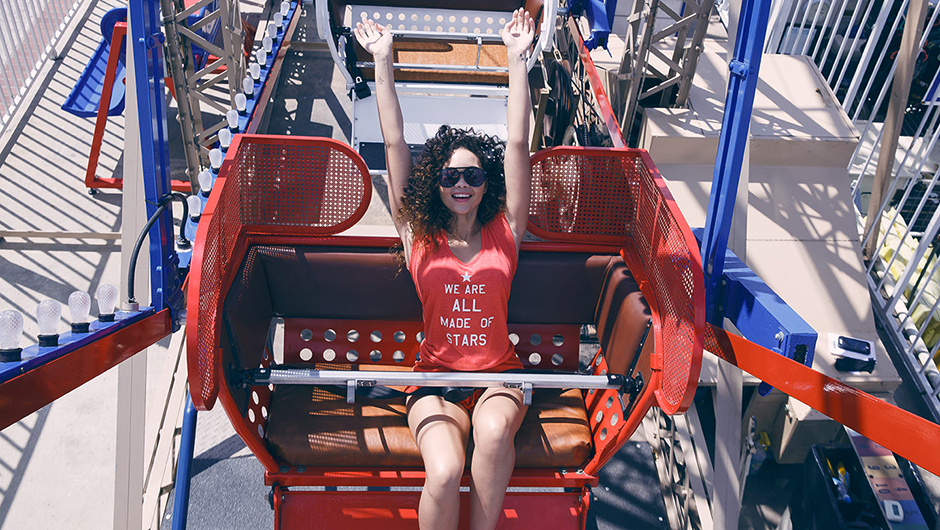 Everything You Need For The 4th Of July: Patriotic Bathing Suits, Sandals, More
The 13 Yummiest Christmas-Scented Candles To Get You Into The Holiday Spirit
19 Beauty Products That Smell Like Christmas (In Other Words, Delicious)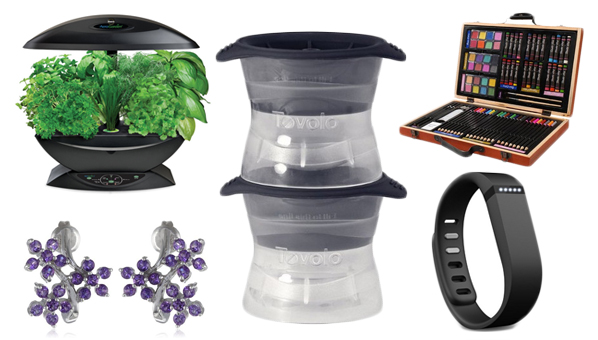 We Now Know What Americans Wanted For The Holidays Thanks To Amazon
Sometimes it's tough to determine what defines America, but there's no better time to figure that out than during the holidays. And Amazon has given us a glimpse into their sale history and rounded up the best selling items during this busy shopping season. To help narrow it down, they've made categories too--like best home good, jewelry item, kitchen gadget, etc. But the most surprising thing about this list is that we haven't even heard of most of these items! It looks like American's were a little random this year with their holiday gifts. To see what topped Amazon's best-selling list, click through the slideshow below. Don't forget to check out cheap NYE dresses, why we love Jennifer Lawrence, and cool celeb Christmas gifts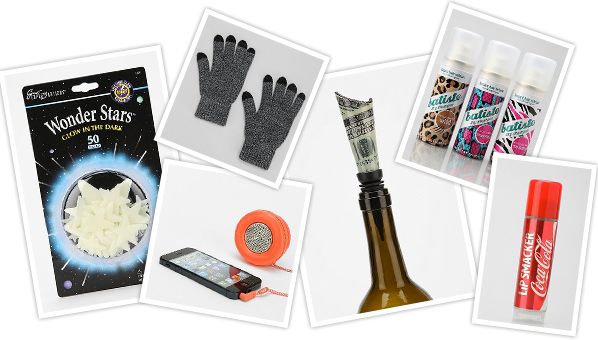 14 Gifts The Don't Need Wrapping, Just Stuff Them In A Stocking!
Yes there are those people that love to see big boxes and tons of presents under that Christmas tree, but I have a little different view of the holiday morning. Of course I love to rip open that wrapping paper and see what's underneath, but that's not what I long for on Christmas, oh no. Unwrapping presents is like the appetizer for me, but I can't wait to get to the main dish--the stockins. It may be small, but some of the best gifts can fit in the palm of your hand (and they can be the most expensive too). It's like a process, a very long and enjoyable process that I get to do TWICE! Yes my mom and grandmother still get me a stockings, and no I'm not embarrassed about it. What can I say? It's just the best, and Christmas wouldn't be the same without it. So I hope I've convinced you to add stockings to your holiday tradition if you haven't already, because we have some of the BEST stocking stuffers out there. And we promise they won't disappoint--who wouldn't love glow in the dark stars or a dolla bill wine stopper? To see the rest of our stocking must-haves, click through the slideshow below. Also make sure to check out everything you need to know for your winter vacay, why Miley Cyrus sticks her tongue out, and how to re-gift
The Kardashian's Christmas Tree Is ALMOST As Big As Kim's Ring
We expect the Kardashian's to do big things, and the holidays are no exception. When a family is famous for their Christmas card, you know they're not going to half-ass anything--including a Christmas tree. Kendall Jenner tweeted a pic of the decorated evergreen, and it literally blew our minds. It's at least 2 stories tall, and they probably needed an industrial size ladder just to decorate it! Can you see Kris and Kim hanging on ornaments and stringing lights? Yea, we can't either. They definitely hired someone to do that for sure. The caption said, "Coming home to this...not too shabby." Isn't that the understatement of the year. In other news, SNL made fun of H&M, celebs pig out too, and Shopbop's 20% off [Photo Credit: Instagram]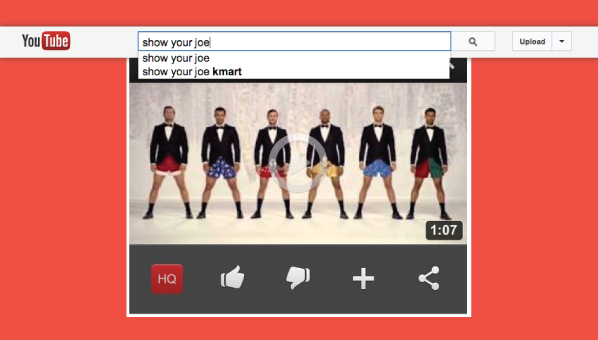 11 Videos That Will Make Your Trip In A Plane, Train, Or Automobile NOT Suck
Today marks THE busiest travel day of the year. And it doesn't matter what mode you're taking: you're flight will probably be delayed, there WILL be a huge traffic jam if you're driving, and they'll probably overbook your train. Basically what we're saying is that you're going to need something to help pass the time so you don't pull your hair out. Or you're if still stuck at work (we're sorry) there's no way you can get any productive work done, so you're clearly going to need something to distract you. To help all of you out, we've rounded up some of the best YouTube videos out there to cheer you up on this stressful day. But be forewarned, you WILL laugh out loud. So hopefully you won't get any weird glares, and if you do, don't say we didn't warn ya! Click through the slideshow below to check 'em out. Also make sure to check out Macy's pre-Thanksgivng sale, gift ideas for your BFF, and the best convertible coats [Photo Credit: Instagram]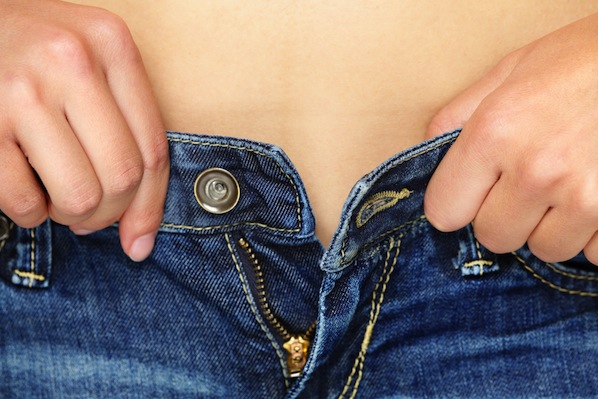 How Not To Get Fat During The Holidays
Let's face it, the holidays are tough. You're forced to see your family (and pretend you like them all), you have to deal with traffic on the roads and swarms of holiday shoppers in every store, and you have to eat enormous amounts of food. Now some would say that last one is what makes the holidays, especially Thanksgiving, but it can be stressful for those of us that lack self control, especially when it comes to seconds or thirds of pumpkin pie. Then when January rolls around, all those new clothes that you made your husband/siblings/parents buy you feel a little snug. And since we don't want that to happen to you, or to us, we thought we'd round up some of the best tips on how NOT to gain weight during the holidays. Click through the slideshow below to check 'em out. Don't forget to check out: the best check coats, styling tips for petite women, and Bloomingdale's sale [Photo Credit: Shutterstock]
Move Over GOOP–Moda Operandi's Gift Guide Includes A $9,000 Sheepskin Coat
For years now, Gwyneth Paltrow has pretty much been synonymous with over-the-top everything. From her insanely-priced GOOP collabs to the annual GOOP gift guides, she always seems to find new ways to be even more out of control. But we're predicting Gwyneth's reign has (finally) come to an end. We just got a peek at Moda Operandi's  gift guide and OMG, it is insane--in the best, most expensive way possible, of course. We're talking a $31,000 letter opener, a $6,000 mink sweater and a $425 bottle opener. And that's just from the first page! Ready to be wowed? Click through the slideshow to check out a few of the most outrageous items from Moda's awesome holiday gift guide. SHOP MODA OPERANDI'S GIFT GUIDE NOW Can't afford anything from Moda? Check out our going, going, gone guide, plus more gifts for her.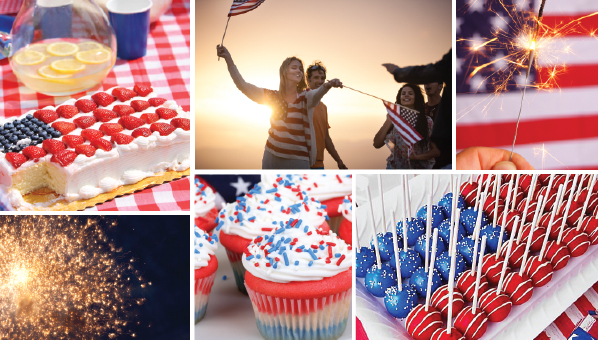 How To Throw The Best 4th of July Party
Are you playing hostess to your friends this 4th of July? Either you're the lucky one with the vacation home or you got stuck with the short end of the stick. Unless you're Martha Stewart, playing hostess can be kind of a pain.  All you want to do is sit back and drink a beer, but you can't because if you're not paying attention, your drunk friend might accidentally set your house ablaze with a rogue firework. Luckily, there are a few easy ways to guarantee your party is a hit. Flip through the slideshow for quick and easy tips and ideas that won't stress you out. (HINT: Most of them involve keeping your guests drunk and well fed.) And don't forget to check out the best Fourth of July nail art.
What To Get The Dad Who Has Everything: An eGift Card.
Poor Dad, he always gets forgotten. It's not really your fault though, sometimes Father's Day has just sneaks up on you. And shopping for Dad can be difficult (things were so much easier when you could just paint a rock and claim it was a paper weight for his desk). On the bright side, it's practically a fact that dad's love gift cards. So why not get him an eGift for Father's Day? He'll get to pick out something he actually wants and you'll be the best daughter ever. Plus, he'll never even know you got it at the last minute. Check out these gift cards you print straight from your computer: Brooks Brothers Amazon Nordstrom Zappos Coach J.Crew Cloumbia Sportswear Foot Locker Gap Groupon Lands' End Luggage Online Starbucks Mountain Hardwear Target Netflix Oakley Office Depot Reebook Old Navy Sears Travelocity Uncommon Goods Barnes & Noble H&M Neiman Marcus iTunes Watch Station HP Walgreens Mr. Porter Brookstone Clarks Lord & Taylor Fandango Sunglass Hut GNC Nike Lids
Did Mother's Day Sneak Up On You? Play It Cool With These Last Minute eGift Cards
Forgot to order mom's gift and don't want to spend a small fortune on rush shipping? Instead of running around trying to find a last-minute Mother Day's gift, let mom pick out something for herself (because she doesn't need another candle). Tons of retailers offer eGift cards that you can print straight from the computer. Just pair the eGift with thoughtful card and you're good to go (no, you can't just email it to her). And to make life even easier, we rounded up a few eGifts cards from stores your mom is bound to love. Check them out below:  Shopbop Amazon Nordstrom Zappos Kate Spade J.Crew Bloomingdale's 6pm Gap Madewell Banana Republic Sephora Starbucks Tiffany Target Saks Bliss Piperlime Net-A-Porter Old Navy JC Penny Topshop Macy's Barnes & Noble H&M Neiman Marcus iTunes Anthropologie Tory Burch Bath & Body Works The Limited Clinique Steve Madden Lord & Taylor Pier 1 Imports Sunglass Hut The Body Shop Athelta Williams Sonoma
50 New Year's Eve Ensembles Under $50
While you were busy shopping for all those last-minute Christmas gifts, you probably forgot about the other big event coming up soon. No, not the Apocalypse. New Year's Eve! Just six short days after the Christmas gift exchange, you'll need a festive ensemble to ring in the New Year. Blew all your cash on gifts? Worried you won't find something cute in time for December 31? Stop freaking out--we've got your back. Not only did we find 50 party-ready New Year's Eve dresses, but they are all less than $50. All you have to do is click through the slideshow and find the one (or two) you love. Cheers! Complete your NYE ensemble with a statement clutch, chunky gold bracelets and PVC pumps if you dare. And make sure you're always on time with BabyG.
Hey, Last-Minute Gifters! Everything Is 40% Off At J. Crew Factory & Shipping Is Free
There's really no time to discuss how little time you have to those last-minute gifts. Like, the clocking is ticking people! Fortunately, not only did J. Crew Factory extend their shipping deadline, but there's a sale, too. Place your order by 11 pm EST tonight and not only will your gift arrive before 12/24/12, but you'll also save 40% on your order with code HOLIDAY at checkout. Even better, spend more than $50 and your order ships for free. Yet another reason we love J. Crew--they always come through in the clutch. Save 40% at J. Crew Factory Now! So over gift shopping already? Check out how to re-gift like a boss, enter to win a Jennifer Zeuner necklace and find out what your manicurist is doing wrong.
What's The Hold Up? Today's The Last Day To Get Your Gifts In Time From These Sites
Forget last-minute, this is what we call down-to-the-wire holiday gift shopping. You do know Christmas is on Tuesday, right? If there are still unchecked names on your gift list, 2-day shipping is just about your only option at this point. Luckily, lots of stores offer it and it's not as pricey as you think. Check out the list below for deets on where you can still shop and how much you can expect to spend on rush holiday shipping. Anthropologie (choose express delivery, up to $29.95) Bloomingdale's (FREE!) C. Wonder ($20) Forever 21 (free on orders over $50 until 12 pm PST) J. Crew (free on orders over $100) Kate Spade (up to $24) Kohl's (choose priority delivery) Macy's ($9.95 for orders under $99, free for orders over $99) Shopbop (choose 2 day shipping, $10) Tory Burch (choose 2-day delivery, $17) Urban Outfitters (choose express delivery, $12) Tired of giving gifts? Find out 10 things your manicurist shouldn't be doing, check out Alexa Chung's sold out nail polish and oggle over these engagement rings.
Tick, Tock! Get Your Gift In Time–No Rush Delivery Required–At These Stores Today
Cutting it pretty close, wouldn't you say? Christmas is exactly one week away, so if you're still ordering gifts online this is what we call crunch time. Fortunately, plenty of retailers realize last-minute gift shopping is a thing and they've extended shipping deadlines like crazy this year. So before you put it off another day, we suggest you take 15 minutes, an hour, 3 hours--whatever it takes--and knock out your shopping today. Tomorrow, you'll have to pay extra for expedited shipping, but today you can still get guaranteed Christmas delivery without paying a fortune. Here are 15 stores whose holiday shipping deadline you haven't missed. Anthropologie (Choose standard shipping. Must ship to a domestic address that can accept UPS delivery.) Bare Necessities (Choose "Guaranteed by Christmas" at checkout.) Banana Republic (Free shipping on orders over $50.) Bloomingdale's (Free!) Gap (Free shipping on orders over $50.) J. Crew (Choose Standard Shipping.) Kohl's (Select Standard Shipping.) Madewell (Choose Standard Shipping.) Old Navy (Free shipping on orders over $50.) Piperlime (Free!) Saks Fifth Avenue (Enter code HOLIDAY at checkout.) Shopbop (Chose Free 1-3 day delivery.) Target (Choose Seasonal Shipping at checkout.) Urban Outfitters (Order by 10 a.m. EST. Choose Standard Shipping) Zappos (Free!) Stumped on what to buy? Check out gifts for her, gifts for him and gifts for the home--all under $50!
You Don't Need A Stylist For Those Holiday Parties–Just Dress Like Your Fave Celeb
Feeling stressed about what to wear to this year's holiday parties? Kinda wish you were rich and could hire a stylist? We can't add any zeroes to your bank account, but we can help you find a stylist-approved look for the festivities. The secret? Just take your favorite celeb's red carpet ensemble and rock it for your party. To get you started, we rounded up six of our favorite festive star looks and found lookalike pieces you can buy right now. Whether your party is black tie or casual, there's a no-fail outfit for you. Click through the slideshow to shop Rihanna's ready-to-be-kissed dress, Selena's party-perfect top and more ideas on what to wear to holiday parties. Don't show up the party empty-handed! Shop hostess gifts, white elephant gifts and gifts for her under $50. [Photo: Splash News]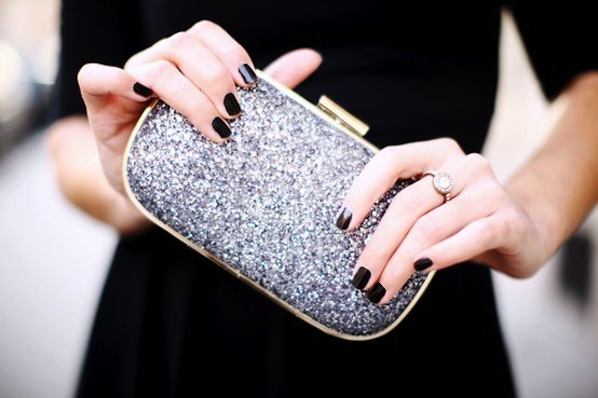 Statement Clutches To Carry on New Year's Eve
The holiday season gets expensive--not only are you running around buying gifts for your friends, family, loved ones, neighbors, co-workers, etc, but it seems the month of December is chock-full of seasonal fetes, and you find yourself purchasing a new dress for each and every one of them. Not anymore. This year, designers such as Kate Spade, Anya Hindmarch, Lauren Merkin, J.Crew and more are rolling out sparkling statement clutches that allow your bag, not your dress, to be the center of attention. Pair a statement clutch with an LBD for your best friend's Christmas bash, and re-use it with last year's New Years Eve outfit for your pal from accounting's Hannukah gathering. Not only will you save a ton on holiday party outfits, but with such a prominent clutch, you won't need to spring for any other accessories either! Ta-da! You're officially dressed for the rest of December. Check out some of our favorite statement clutches in the slideshow! We're also loving: Anya Hindmarch's Bow Clutches, sequin skirts, and plaid party pants. [Photo: The Cherry Blossom Girl]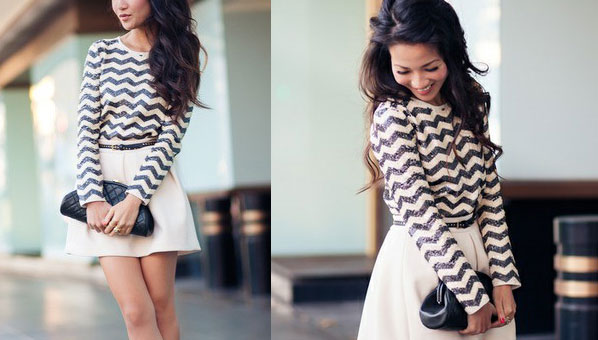 Chevron + Sequins = Party Over Here!
Headed to a bunch of holiday parties this month? We found a no-fail recipe for holiday party outfit success: chevron and sequins. Sounds cray, I know. But it actually works. Whether on a dress or a top, the chevron and sequin combo is playful and festive--basically everything you want to be at your holiday celebrations this year. But be forewarned: chevron and sequins can go real bad, really fast. Our advice? Don't go overboard by choosing a frock that's chevron and sequin and includes tons of colors. The pattern and texture are enough--keep the rest simple with just one or two colors. Click through the slideshow to check out our favorite chevron and sequin dresses and tops this season. Now that you've got your outfit all ready, shop holiday gifts for him, gifts for her and gifts for kids under $50.
Blew Your Holiday Card Budget at All Those Cyber Monday Sales? That's Okay, Minted Is Here to Help…
We know. Those Cyber Monday sales were incredible yesterday. And it's totally understandable that the money you were supposed to have set aside for holiday cards is, well, spent. But don't despair--those holiday card photo props don't have to go to waste. Because it is the season of giving, our friends at Minted are giving one lucky MOMfinds reader $200 towards holiday cards. Now in case you've never shopped Minted before--tsk, tsk!--they have some of the best stationery out there. The paper is great quality, they ship quickly and the designs are amazing. You totally want to win, right? Enter the Minted holiday card giveaway using the entry form below and you'll be entered the win the$200 grand prize or one of four $50 credits to Minted.com. Sign up below to be entered to win. EMAIL ADDRESS: Click here to email Jeanine, the author of this post.
Now That You've Crossed All Those Holiday Gifts Off Your List, Shop Minted's Gorgeous Holiday Cards
Shopping for toys is crazy. Shopping for holiday cards? Not so much. Now that Black Friday and Cyber Monday are over and all the kids' toys are wrapped and hidden (ha!), it's time to focus on more important things. Your holiday cards, for example. When it comes to holiday cards, it doesn't get much better than Minted. The paper is great quality, they offer fast shipping and personalization and the designs are modern and festive. Take a peek at some of our favorites of the season: [slideshow] See, we told you they were amazing. And lucky for you, there's still plenty of time to personalize, order, address and ship this year's holiday cards so head over to Minted and get started ASAP. Shop Minted's Holiday Cards Now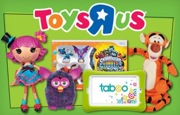 Thank Groupon for the Ultimate Holiday Gift–$10 for $20 Worth of Merch at Toys 'R Us and Babies 'R Us
Slept through Black Friday? Didn't find what you were looking for? Whatever the cause, here's one reason to be happy you didn't knock your holiday toy shopping out this weekend: a 50% off Groupon to Toys 'R Us and Babies 'R Us! Every year Groupon outdoes itself with a holiday deal better than the last and this one is no exception. Spend just $10 and you'll receive a $20 credit good toward your purchase at Toys"R"Us stores, Babies"R"Us stores and the FAO Schwarz NYC flagship location. Get your deal now at groupon.com! (more…)
Need Some Inspiration for the Holiday Card Photo? Just Check Out Flynn Bloom…
Could his sweater be any more festive? We love Miranda Kerr's baby boy, Flynn, on a regular day, but in a holiday sweater? He's irresistible! He also happens to be the perfect inspiration for the holiday card photo. His sweater is cute and festive without being an ugly Christmas sweater. Want to dress your kid in one, too? Check out these adorable holiday sweaters we found: (more…)
Yet Another Reason to Hit Up Target This Holiday Season? They've Got Holiday Cards!
Between Gwen Stefani's adorable new Harajuku Mini collection and the Target + Neiman Marcus holiday collection, there are already plenty of reasons to head to your local Target this season. But here's another: Target holiday cards! Now maybe I'm just late to the party, but I had no idea that Target sold holiday cards or that they were so cute. Best of all, they're affordable! Shop our pics now, so your Target holiday cards arrive in time. [slideshow] [slideshow] Start Shopping: target.com (more…)
Hurry! Save $10 on All LeapPad2 Bundles at Leapfrog
Why wait until Black Friday or Cyber Monday when you can get the best sales and deals today? If a LeapPad2 is at the top of your kid's holiday wish list, head over to Leapfrog ASAP. Eight of their best LeapPad2 bundles are now $10 off, plus all order over $40 ship for free. Given how well the LeapPad sold last year, it's just a matter of time before the LeapPad2 sells out. That's why we recommend you get yours now--while they're available and on sale! [slideshow] Start Shopping: leapfrog.com Sign up for our newsletter for even more great finds delivered right to your inbox. Click here to email Jeanine, the author of this post.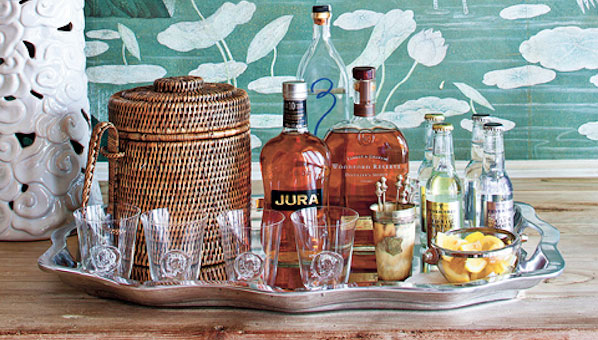 The Right Way To Stock Your Bar: AKA, The Ticket To A Happier (Boozier) Holiday
The holidays are quickly approaching, so before the stress of the season sets in, let's talk bar essentials. A party isn't a party without alcohol, and a well-stocked and well-presented bar is a little thing that can make a big difference. Sure, it's easy to just point your guests to the liquor cabinet, but your holiday shindig is not a frat party, so act like it! Setting up a proper bar is simpler than you think, just follow our lead... Find a sturdy surface to set up your bar. Whether you use a bar cart made for this specific purpose or a piece of furniture you already own, just make sure that there is enough space for guests to gather while pouring drinks. Round up the goods. After you've chosen your bar area, find a complimentary tray for assembling basic liquors. Bourbon, gin, scotch, and vodka should all be present. Don't forget mixers like club soda, fruit juices, tonic water, and soft drinks. And for your cocktail-savvy guests you'll want to make sure you have appropriate flavors and garnishes like bitters, simple syrup, sugar, olives, lemons, limes and cherries. Select your glassware. We're loving Williams-Sonoma's gold-banded lowball glasses ($96). They look much more expensive than they are and are versatile for a variety of drinks and occasions. Add pizzaz. Choose a fun tray, a unique bottle opener, or even inspire your guests to get creative by setting out a book with cocktail recipes. We recommend The PDT Cocktail Book ($15.63), written by the owner of the Please Don't Tell, the East Village speakeasy. Be accommodating. Not everyone enjoys a cocktail, so don't forget to stock up on wine and beer as well. Make it fun by purchasing wine from local vineyards and beer from craft breweries in town. That's it! Just 5 easy steps to make your party a little more luxurious. Check out the slideshow for some of our favorite bar-enhancing products. While you're in the holiday spirit, check out our 2012 gift guide and read about Anthropologie's handmade wrapping paper - it's fit to be framed!
Season's Greetings! 30+ Must-See Holiday Photo Cards
Get the cameras out and start coordinating the outfits--it's holiday card season! We scoured the Web and found 38 of the best holiday photo cards out there. Shop the best holiday cards of 2012 >>
Let's Get This Party Started! Gwen Stefani's Latest Harajuku Mini for Target Collection Is Full of Party-Worthy Looks for Little Ones
Are the invites for holiday parties already pouring in? Or maybe you're searching high and low for the adorable looks your kids will wear for the annual holiday card photo? Whatever the occasion, don't miss Gwen Stefani's latest Harajuku Mini for Target collection. Some of the pieces just arrived at Target and they're perfect for every event this holiday season. Our favorites? The adorable tuxedo-style dresses for girls and the buffalo plaid vest for boys. Take a look at few more looks we love below: [slideshow] Shop more Harajuku Mini for Target at target.com. (more…)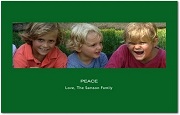 Finally, You Can Afford Tory Burch! Shop the Designer's New Collection of Holiday Cards at Tiny Prints
I love Tory Burch's handbags and accessories, but they're normally way too expensive for me. You, too? Well here's a way we can get our Tory fix for under $50--her holiday cards! Yup, the designer just launched a limited-edition collection of 4 holiday cards with Tiny Prints and they're totally affordable! Even better, a portion of the proceeds from the Tiny Prints and Tory Burch holiday collection will benefit the Tory Burch Foundation, which supports the empowerment of women and families. Take a look at the holiday cards: [slideshow] In addition to holiday cards, there are also address labels and thank you cards--click here to shop the complete Tory Burch for Tiny Prints stationery collection. (more…)
Bring on the Holiday Parties! There's An Outfit for Every Occasion in the Latest Installment of Jessica Simpson Maternity
When Jessica Simpson's maternity collection first debuted in September, we were not disappointed. There were tons of cute tunics and figure-flattering skinny jeans. But with the holiday season upon us, Jess is back for round two with some new party-worthy pieces moms-to-be can wear to every occasion in the coming months. From a fab sequin blazer to leather leggings, you'll probably want to buy one of everything. Check out the latest from Jessica Simpson maternity: [slideshow] (more…)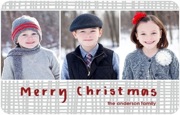 It's The Most Wonderful Time of the Year! Shop Our Favorite Tiny Prints Holiday Cards
There are so many reason we love the holiday seasons--the joy of seeing our little ones unwrap gifts, the food, and of course, holiday cards! Now if you think holiday cards are a waste, you've come to the wrong place because we disagree whole-heartedly. Holiday cards are not only a great way to spread love during the holiday season, but they're also a great excuse for an annual family photo. Save them up over the years and we promise it's an incredible experience to look back at how everyone has grown. So now that it's November, it's officially holiday card season. We combed through the stock at one of our favorite stationery retailers, Tiny Prints, and narrowed down the 15 you must see. We say order them now because they're on sale! (And don't worry, you can send in your pics later.) [slideshow] (more…)
It's Here! Check Out the Annual MOMfinds Sold Out Holiday Gift Guide
It's November, which means the holiday season is officially under way. Hooray! No before you start panicking about long lines and sold out toys, don't! We've done all the legwork and found this season's hottest holiday toys. All you have to do is shop early and wait for your no-fail gifts to arrive. Easy enough, right? Check out the 2012 MOMfinds Holiday Gift Guide >  Sign up for our newsletter to get even more finds delivered right to your inbox. Click here to email Jeanine, the author of this post.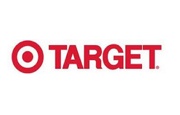 Target's OTHER Awesome Holiday Announcement…
A few weeks back, we showed you some of the goodies coming to Target this holiday season as part of the Target + Neiman Marcus holiday collection. That announcement was kind of epic, but Target's good holiday news doesn't stop there. The chain also recently announced that they'd match prices from amazon.com, Wal-Mart stores, walmart.com, bestuy.com, toysrus.com and babiesrus.com between Nov. 1 and Dec. 16. Yes! (more…)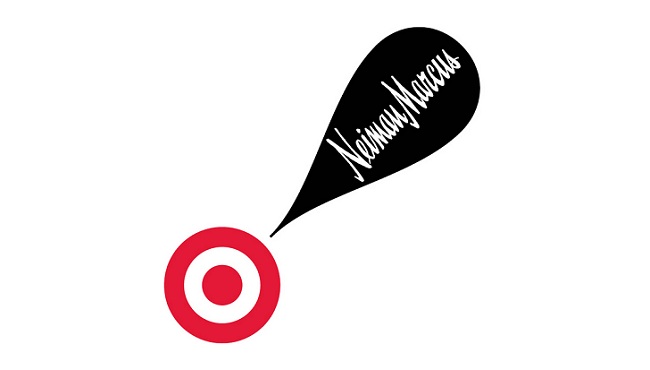 OMG, You've Got to See The Children's Goodies from the Upcoming Target + Neiman Marcus Holiday Collaboration
So you've heard about the upcoming holiday collection from Target and Neiman Marcus, right? No? What rock have you been sleeping under?! Here's the scoop: Target and Neiman Marcus teamed up with 24 American designers from the CFDA to create the ultimate holiday capsule collection. There's women's and men's fashion, home decor and even pet accessories. Of course, we're most excited about the kids' stuff! Target recently shared the lookbook, so we're giving you a sneak peek at the adorable children's fashions. Here you go: (more…)
Don't Get Ripped Off This Holiday Season… These 5 Toy Retailers Offer Price Matching–So Use It!
A few weeks back Toys 'R Us announced they would match competitor pricing during the holiday season, but it seems they're a little late to the party. We checked with a bunch of the major the toy retailers and most of them already have a price match policy. (more…)
Hot Holiday Toy Alert! Take Your Kid On a Trip Around the World With the iTikes Map
Every year I toy around with the idea of doing no gifts for the holiday and instead taking a family vacation. I had almost convinced myself that this would be the year we gave up the presents, the tree and the cold and went somewhere warm for Christmas. And then, I saw the new iTikes Map. (more…)
On Your Mark, Get Set, Go! The Toys 'R Us 2012 Holiday Hot Toy List Is Here
Who's ready for the holidays?? Not me. I feel like I just got my daughter settled in school and already I'm being bombarded with holiday prep. Last week, Walmart released their top toy list for 2012 and now it's Toy 'R Us' turn. Check out the Toys 'R Us Fabulous 15, plus the 35 other toys on their annual Holiday Hot Toy list. [slideshow] (more…)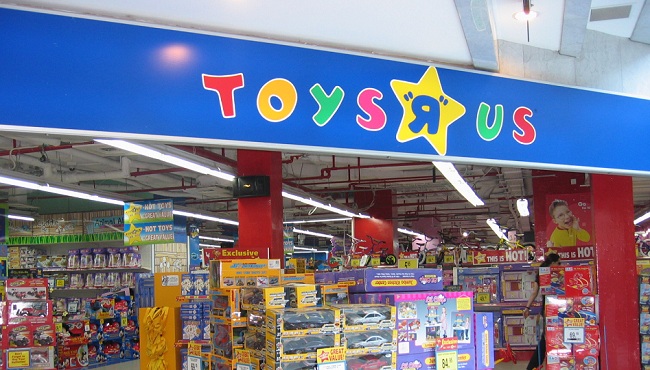 Holy Amazing! Toys 'R Us Is Making the Hunt for Hot Holiday Toys Easy With Their Hot Toy Reservation Program
Already scheming on your plan of attack for holiday shopping this year? Between the LeapPad and Fijit Friends, last holiday season was crazy and it's looking like this holiday season will be stocked with its own crop of hard-to-find toys. So how's a mom to compete? With the Toys 'R Us Hot Toy Reservation program! (more…)
Pre-Order the New Toys 'R Us Tabeo Learning Tablet Now!
Ready for your toddler to have more tricked-out gadgets than you? Hot on the heels of the LeapPad2 and the InnoTab 2, Toys 'R Us unveiled their very own kids' learning tablet, the Tabeo. (more…)
It's Here! Check Out Walmart's Top Toy List for 2012
Still finalizing your kid's Halloween costume? You're so behind the curve. While you were busy deciding between Iron Man and Captain America, Walmart was compiling it's just-released Hot Toy List for 2012. (Yes, in September...) So what should you be on the lookout for (after you get the Halloween sitch figured out, of course)? Here's a peek at the 20 toys Walmart predicts will be this holiday season's bestsellers: [slideshow] (more…)
OMG! Your Daughter Is Gonna Flip for the New Special-Edition Disney Princess LeapPad2…
It's kind of amazing, right? If your daughter has a thing for the Disney princesses, this is sure to make her squeal with delight. Now we know you're probably consumed with back-to-school shopping right now, but stop for just a minute. The holiday season is just  4 months away and these LeapPad2s are already selling out. If you want one, you have to order one now. Like right now because there won't be any left come November (or maybe even October, for that matter). This special edition Disney princess LeapPad2 comes with a Disney princess carrying case, 7 exclusive wallpapers and 2 sticker sheets. It's really the perfect holiday gift, so order it now, stash it away until December and thank us when your daughter is beyond delighted after the holidays. Get Yours: target.com Sign up for our newsletter for even more great finds delivered right to your inbox. Click here to email Jeanine, the author of this post.
It's Not Too Late! Order These Cheap 4th of July Accessories In Time for the Fireworks Next Week
So you didn't order those patriotic Tiny TOMS or the star print tunic we recommend earlier this month? It's okay. You can still score some festive attire--err, make that accessories--in time for the 4th of July celebration next week. Check out these cute 4th of July hair accessories and sunglasses we found for super cheap. Everything is under $10 so you can afford to get rush shipping. Don't wait! [slideshow] (more…)