This Is The Secret To Growing Your Own Gorgeous, Full Eyelashes…
Haven't figured out how to get those gorgeous, full lashes you see all over Instagram? Here's what you've been missing: LASHFOOD Conditioning Primer. This safe and effective treatment seriously plumps up the volume after just a few applications. Simply apply this primer onto your lashes before you put on mascara to help fill out your look. Not only will this primer thicken and lengthen your eyelashes, but it's made with a nano-peptide complex that also helps strengthen and grow lashes. Talk about a two-for-one deal! We're so in love with this product that we didn't just put it in our SheFinds Shop, we also secured an exclusive promo code. Just use code SHEFINDS20 at checkout and this lash-lengthening miracle worker is yours for just $16! You're welcome. LASHFOOD Conditioning Primer ($16, down from $20) SHOP THIS AMAZING LASH PRIMER FAST  Don't miss our fun holiday gift finder.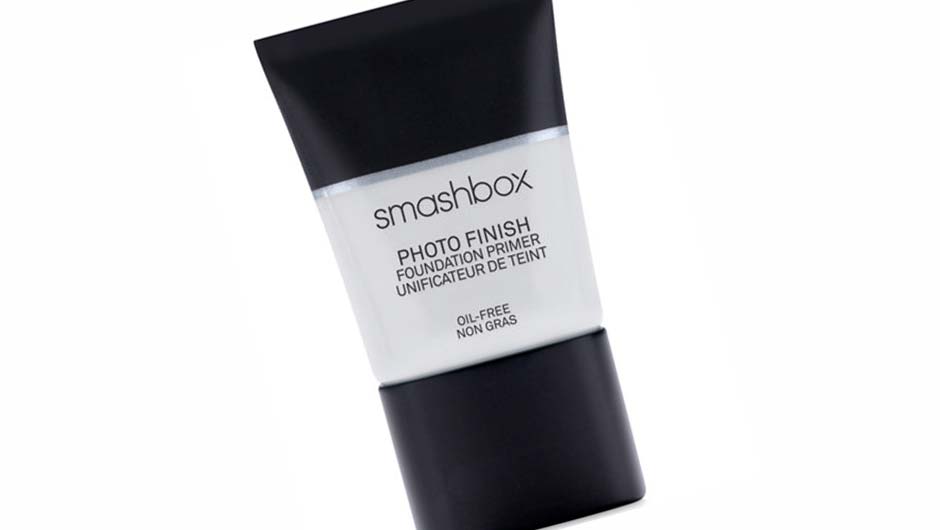 If You Care About Your Skin, You Should ALWAYS Use This Product Before Applying Foundation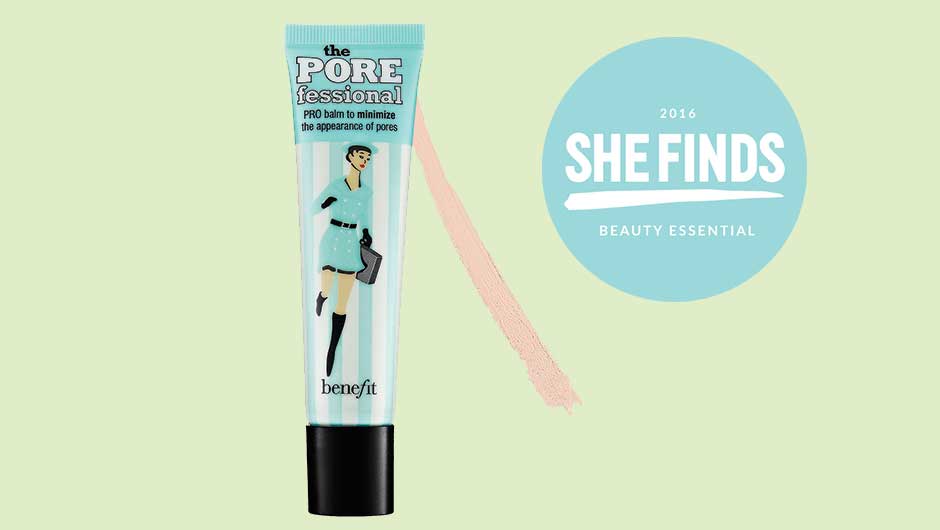 This Benefit Face Primer Truly Lives Up To Its Name #TrustMe
SHEfinds receives commissions for purchases made through the links in this post. For some reason, I never really use my Sephora Beauty Insider points. I only cash them in when there's a sample I'm really interested in or I'm running low on the same type of product. Well, I ran out of my makeup primer and, fortunately, Sephora was offering samples of the Benefit POREfessional Face Primer ($31). To be honest, I rarely fall in love with product samples so I was shocked when I found myself squeezing the last bit of primer out of the tube. This primer really does its job and lives up to its name. After applying it to my face, my skin looked mattified (I have oily skin so this was a plus) and my pores were way less noticeable. I also liked the way it felt on my skin because it is lightweight and silky. Plus, it did allow my makeup to stay on for a bit longer, which is always nice! Benefit POREfessional Face Primer ($31) You can also use the POREfessional primer throughout the day if you need to get rid of excess shine. Like I said, it instantly mattifies so you won't look like an oil slick. Although it's a tad pricey, a little bit goes a long way so one tube should last you a good amount of time. If you're in the market for a new primer, I highly recommend this one! Don't miss the one thing you should never do when using dry shampoo and how to clean mascara off your eyelid without ruining your eye makeup! [Photo: Sephora]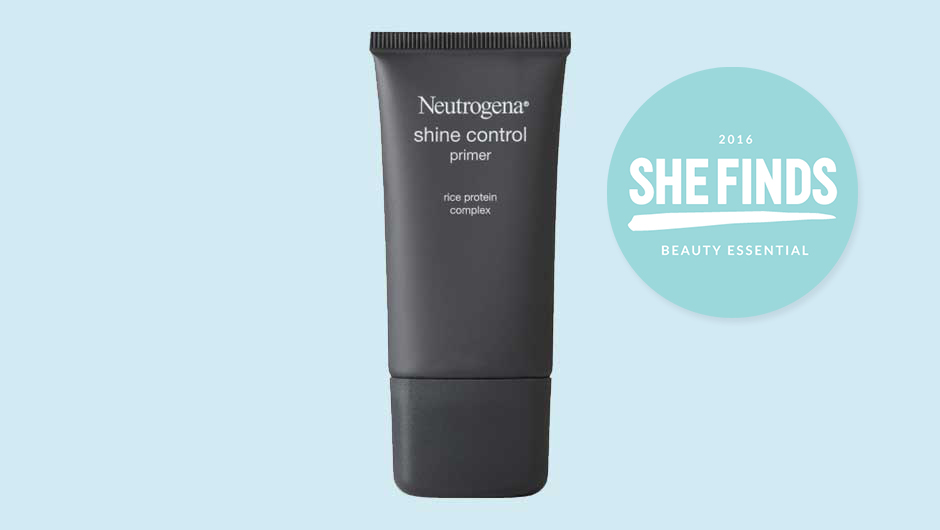 If You Have Oily Skin, Then Try This Face Primer
I'm a big believer in face primers. They seem to really help make my makeup last longer and look fresh all day. Of course, my makeup never looks as good as when it's freshly applied but primers allow my foundation to go on more smoothly. I've tried a handful of face primers from popular brands and never really fell in love with any of them. Being too lazy to drive to the mall and in need of a new primer, I drove down the block to my local drugstore to see what they had. I ended up buying Neutrogena Shine Control Face Primer ($13.99). I was a little skeptical before buying this because I wasn't able to try it beforehand. I purely went based on brand recognition and the fact I've used their products before and never had an issue. Anyway, the consistency of this primer is like a really lightweight lotion, which I've never seen before in a primer. There's a bit of grit to it as well, almost like grainy, but I think it's the rice protein complex, which "acts like a sponge to absorb excess oil." The formula is very lightweight and it doesn't feel heavy on my skin. My foundation goes on smoothly and it seems to help control the shine/oiliness of my skin. It also has optical modifiers that help reduce the look of pores, so that's a plus. This is a great option for anyone who has oily skin and doesn't want to spend too much money on a face primer. What's your favorite primer? Don't miss why you should never use a loofah in the shower and the 8 best nude eyeshadow palettes! [Photo: Neutrogena Shine Control Face Primer]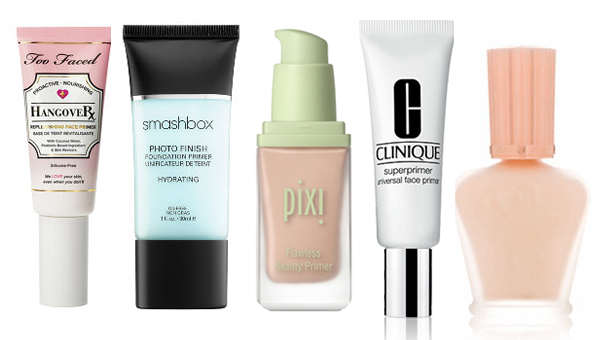 11 Primers To Use When Your Skin Just Can't Take The Cold Anymore
We love talking foundation: from the best drugstore options to the proper way to apply it, there's not one thing we don't like to discuss. But here's something you probably didn't know--you don't even really need foundation at all, especially in the winter. One of the biggest cold weather beauty problems out there is dry skin, and caking foundation onto your already-tortured face is just a recipe for disaster. A good primer has everything you need: hydrating properties, light coverage and some even help treat acne. Apply underneath your normal moisturizer and makeup, or just go primer-only, and you're all set! Click through our slideshow to see some of the best options. For more beauty, check out: 3 common eye makeup mistakes that are aging you, the best mascara for every occasion and liquid eyeliner hacks
Ask The Expert: What Celebrity Makeup Artist Christian Zamora Thinks Every Bride Should Know
From avoiding mineral makeup to adding false lashes, celebrity makeup artist Christian Zamora knows what it takes to create fresh, gorgeous wedding day skin. We sat down with Christian, who has worked with Katie Holmes, Ashanti, and countless brides, to get the scoop: (more…)
Colossal Carryalls You Can Fit Your Life In
Over the years I've upgraded from clutch, to hobo, to shoulder bag, to tote – and now, mega-oversized is in. Praise to the handbag heavens! With all the essential gizmos and gadgets we ladies need to keep on top of our busy schedules, it's a wonder these super sacks weren't on the must-have list ages ago. Personally, I don't know what I would do without room in my bag for my phone, Blackberry, chargers for both, wallet, checkbook, sunglasses, reading glasses, cases for both, gloves, earmuffs, hat (hey – it's cold!), toothbrush and toothpaste, pens, several shades of lip gloss, concealer, blush, mascara, package of tissues, anti-bacterial gel, Mace, iPod, umbrella, laptop, powercord, several USB drives, map, book, workout clothes, keys, business cards, lunch, and heels for the office. Hey, a girl's gotta be prepared! Thankfully, designers took a hint from us ladies who are seen schlepping around two or more bags. The main accessory trend this winter and spring centers around these fabulous carryalls to keep us fashionable and organized. Can't make it to the boutique to add your name to the mile-long waiting list? Check out these splurges and steals you can purchase online: The Marni Balloon Large Handbag ($1620) comes in white or orange patent leather with brown leather handle and nylon lining. The Louis Vuitton Mahina XL ($2260) comes in black denim with black leather handles and gold hardware or navy blue denim with tan leather handles and gold hardware.The Michael Kors Oversized Canvas Tote ($995) comes in white or orange canvas with brown leather trim and handles, and gold hardware for $995. The Style&Co Patent Gloss Tote ($78) comes in orange, hot pink, and kelly green.The Tory Burch T Contrast Patent Tote ($325) comes in black/white, white/orange, yellow/teal.The Perlina Icon Embossed Python Tote ($178) comes in python, black, and snake.Enjoy having everything you need on you at all times!
Fashion Find: Surprisingly Sexy, Must-Have Shoes From Nine West
Dang – who's designing over at Nine West these days? I haven't paid much attention to them since I had to kick myself out of a serious Nine West sandal rut a few years ago (every summer I seemed to find myself back at the same Nine West store, buying cute but boring new sandals, which I would then wear into the ground). But just now flipping through the new spring Vogue ("our biggest issue ever!"), their sexy spread really caught my eye – I had to jump online and see their Red Carpet Collection for myself. Of course they already SOLD OUT online in my size of the shoes I most seriously covet – these awesome gold numbers ($89). Dig that fierce thick strap - I'll have to start trolling around the shops and see what I can find. However, if you're a 6.5, 7, 8, or 12… hop to it! These babies are the kind of shoes that I buy first, then figure out why I need them. Let the occasion fit the shoe...that's my motto.These are my second favorite – canary yellow Oxford heels with a saucy sling back ($89). Trust me ladies, these shoes are IT. Another bright idea - these electric green leather slingbacks. Channel your inner Carrie Bradshaw Samantha for a mere $79. If you're the kind of person organized enough to pre-order your summer sandals, line these Gladiator inspired peep toe sandals ($89) up for a sexy summer.
Over Two Minutes of Blissful Sex (And The City)
I just don't know how I'm going to wait until May 30 when the Sex and the City movie is released. No, seriously. The PG-rated TBS reruns just aren't quite doing it for me these days, with the full-length feature looming so near and taxis across New York speeding through the city carrying Carrie's likeness.And now that the SheFinds SATC Fashion Watch is long gone with last year's New York SJP sightings, it's made it even harder to bear the absence of Pat Field creations inspiring our daily fashion choices - or at least churning debate. Lucky for me (and you), they have just released a new, extended trailer which spills some of the secrets of the movie. Bask in it (and jezebel.com's hilarious commentary) here.
Why Buy The Cow? (Or The Dress): Luxury Rentals At Your Service
It would be so lovely to be a gorgeous actress getting ready for the Oscars with famous designers begging you to wear their couture gown or million dollar jewels on the big night - only to have you nonchalantly rattle off their name on the red carpet when prompted by Ryan Seacrest - or in Bulgari's case, have your name completely forgotten (nice work, Cameron Diaz). But alas, us mortals don't have that job perk. But wait! There's hope yet! New luxury rental services are popping up left and right, renting out everything from designer gowns to chic evening clutches. And for an ensemble that will only get a couple hours' wear, it seems to be worth the fee. Wardrobe is a luxury rental salon based in New York and LA that rents out couture gowns, ready to wear ensembles, designer handbags, and high-end shoes. For a fraction of the retail price, you can knock 'em dead in a vintage Dior, or contemporary Galliano. For a killer clutch, turn to Bag Borrow or Steal where you can become a member and rent the latest handbag for as long as you like. No evening attire is complete without some fabulous bling. Who cares if it's not yours? Remember, even the stars don't own their red carpet sparklers. Take your pick from the amazing assortment of rings, bracelets, earrings, bracelets, watches, and sunglasses at BlingYourself.
Make Nice With Your Clothes! Bridgette Raes Shows You How To Make It Work:5 Of You Will Win Her Book
"Unwieldy thighs, a round belly, a flat chest... no matter what your challenge, Bridgette Raes helps you understand the unique proportions of your body, part by part, and prescribes cuts, styling details, and fabrics that make the most of your body's diversity." What more could a girl ask for? In black and white, style expert Bridgette Raes gives solid, essential advice on how to dress for your body in her amazing new book, Style Rx: Dressing the Body You Have to Create the Body You Want. Bridgette outlines which outfits flatter - or worsen - all of your body parts, from your upper arms down to your calves. Bridgette's contributed her style expertise to SheFinds in the past, and we're psyched to have her back to share her Top 5 Ways To Hide Fat And Still Look Sexy In Every Situation. And it gets better, ladies - we are giving away copies of Bridgette's book to 5 lucky readers. In order to be considered, you have to write to us in the comments section and tell us what body part you need some help camouflaging. The winners will not only receive a copy of the book, but SheFinds will offer you some tips in an upcoming post! Body Issue #1: TummySolution: Get Control. Want to hide the tummy? Choose a shirt with ruching or gathers over the tummy area. Nobody will be able to tell if it is your tummy or the shirt. You can run, but you can't hide out. Get some control over your tummy and contain it with shirts with shape and structure. SheFinds suggests this long sleeve draped tee with side ruching detail ($100). Body Issue #2: Big ButtSolution: Go with the flow. Have some extra curve in your derriere? Choose a fit and flare skirt style that counterbalances the fullness of your backside while embracing your God-given curves. Boxy skirts just make your butt look boxy and wide. SheFinds suggests a classic linen skirt for the warm spring days ahead (was $69.50, now $48.65). Body Issue #3: Large ThighsSolution: Go straight and avoid the narrow. Choose pants that fall straight from the widest point of your thighs or go for boot-cut style pants. Avoid pants that taper at the hem. SheFinds suggests these Super Lux Trousers ($178). Body Issue #4: Large ChestSolution: Rein the girls in. If your chest is large, don't hide out! Rein the "girls" in and always wear shirts, sweaters, and jackets that shape in the waist. Shapeless tops just make you and your chest look bigger. SheFinds suggests this Safari Top by Ann Taylor Loft ($44). Body Issue #5: Large calves and AnklesSolution: Get un-strapped. If you have large calves or ankles get un-strapped and avoid ankle straps on your shoes! Ankle straps make your calves and ankles look bigger! Also, hem your skirts to the slimmest part of your calves to help them appear slimmer. SheFinds loves this elegant Stuart Weitzman Sandal ($275). To learn more about Bridgette, check out her website - www.bridgetteraes.com. And go to amazon.com to buy her book. Or..Win a copy of the book from SheFinds! We are giving away copies to 5 lucky readers. In order to be considered, you have to write to us in the comments section and share with us what body part you'd rather keep under wraps. On Friday, we will choose the 5 winners! And check out the Top 5's from our other experts: Nadine Haobsh, author of Beauty Confidential, Kat James, author of The Truth About Beauty, Nada Manley, author of Secrets of the Beauty Insiders, and Charla Krupp, author of Hot Not to Look Old. *All before and after shots are courtesy of Style Rx: Dressing the Body You Have to Create the Body You Want.
Name That Designer: Who Designed The Coveted Vanity Fair OSCAR Bags For Three Years Running?
Sure, it is probably great to win an Oscar, but honestly I'd settle for an Oscar gift bag any day. There may not have been a Vanity Fair party this year, but we're sure the beautiful bespoke creations made for the event by this week's featured designer did not go to waste. Welcome to 'Name That Designer' Accessories Edition: Here's how it works: We'll give you a few fun facts about the designer and our favorite product picks, and then we'll leave it to you to guess the brand name. If it's too tough, just click on any of the images and the designer's name will be revealed. If you think you know the answer, take the poll and then click on an image to see if you got the name right.This week's designer started her brand at age nineteen and has since won Glamour magazine's Designer of the Year award, twice. Celebs love the beautiful craftsmanship and humor that goes into her work (we love her cute purse organizing pouches that say things like "Odds & Sods", "Funny Money", and "Lotions & Potions"). Not only is she making a splash at the Academy Awards, but she is also a consultant to British Airways, for whom she has designed First Class amenity kits that are often traded on eBay as collector's items. Here's a big hint: Although she works with the most fabulous materials, her best selling bag was actually made out of canvas, but definitely not plastic... After you're done taking this poll, check out our six other Name That Designer polls: 1. Who is the Duo that Revolutionized the Basic Hoodie? 2. Who Designs that New Eco-Friendly Dress Collection? 3. Which Project Runway Guest Judge Integrates Parisian and New York Fashion? 4. Who Was the Latest CFDA Emerging Designer Award Winner? 5. Which Celeb Favorite Brand Invented Luxury Ready-To-Wear?6. Which Former Couture House Gave Marion Cotillard Her Stunning SAG Awards Look?
Fake Fendis Taken Into Custody, Sticky Fingers In Milan, And More..
New York City police raided a block in Chinatown yesterday, snagging counterfeit bags, fragrances, and other accessories. [WWD]Thieves stole $20 million worth of jewels from the Damiani showroom in Milan while the owners were in LA attending the Oscars. [FWD] Black leather was the medium of choice for Yohji Yamamoto's Fall RTW collection in Paris. [Style] New York clothing sizes were put to the test to see which stores were truly accurate when it came to the number on the tag. [Daily News]
Rescue This Look – What Accessories Will Make It Work?
Sometimes, it's the little things that make all the difference. The right accessories can take an outfit from blah to beautiful in the blink of an eye. But choosing the right ones is easier said than done. This casual weekend outfit consisting of a midnight blue Stella McCartney Blouse (was $745, now $261), wide-leg jeans ($216),and Chloe flats (were $525, now $263) needs something to take it from daytime bumming to nighttime schmoozing. Which accessory would you choose to do the trick? PS-- two would work, one would definitely not. We're hoping you have the fashion sense to spot the (pouffy) fish out of water.
Spanx For Bargainistas Now At Target
With the celebs all Spanxed out for awards season, it got me in the mood to explore the brave new world of skinnifying shapewear. Now like any self-respecting skinny-jean yet gourmet-food-loving gal, I own my share of Spanx, but I usually stick to the straight up Power Panty or the Tight-End Tights. I knew there were many more options out there and was eager to expand my collection (and hopefully shrink my tummy in the process). Unfortunately, temporary skinny doesn't come cheap, and buying Spanx in bulk can add up. So I freaked out when I found out that Spanx created a shapewear line called Assets that's now being sold exclusively at Target. For half the price of original Spanx, these pieces still do the trick when and where they need to.  Check out some of my new faves: The Assets Lucky Leggings ($12) give great support, and can be paired with a long sweater or chic tunic. For ultimate suckage under those little black dresses, try the Sensational Shaper ($20) - its high waistband is great for hiding the dreaded muffin top. This Fabulous Footless Shaper ($10) is perfect for extra coverage under capris or long skirts in the upcoming warmer months. Get Yours: Target.com