While the rest of us are doing our best to stay warm in puffy coats and chunky wool beanies, the eternally perfect Miranda Kerr found the most perfect (shocking!) winter hat ever. She's been rocking this amazing oversized fedora for weeks now and after much stalking we finally tracked it down. It's the Rag & Bone Floppy Brim Fedora ($175) and yes, it will change your life. It's wool so it offers warmth, but it will also make your warmest (read: most unflattering) coat looks leaps and bounds more stylish. You're welcome.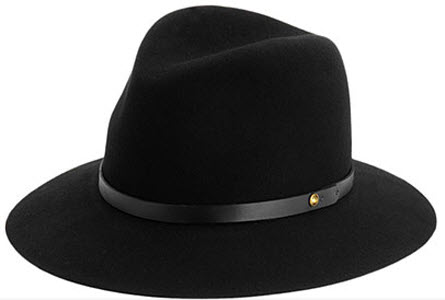 Rag & Bone Floppy Brim Fedora ($175)
Don't miss out on Emily Blunt's Cardigan, Jessica Alba's pleated skirt, Olivia Palermo's leather skirt, Kourtney Kardashian's flattering sweats and Alessandra Ambrosio's booties.
[Photo: Splash News]