Okay, get ready to have your mind BLOWN… The one genre of footwear we thought was exempt from sock rules totally isn't… You're supposed to be wearing socks with heels! At this point we're ready to throw our hands up in the air and say that we should be wearing socks with absolutely everything. Socks with sandals? The universe will find a way to make it happen.
Anyway, if you're wondering what sort of socks you should be wearing with heels, we have the answer: Keysocks. They're this amazing invention that's basically a knee-high sock with a hole where your foot is exposed so that you can wear a pair of pumps, no sock in sight! From the design, you'd think Keysocks only work when you're wearing pants. FALSE! Keysocks come in a light beige tone that will complement the fair-skinned and make the socks virtually disappear. They also come in bold, fun shades like pink and mint green so you can make a fashion-forward statement by showing off your socks for the world to see!
Basically, they're both a practical sock and a cool accessory. Uhh, yes please!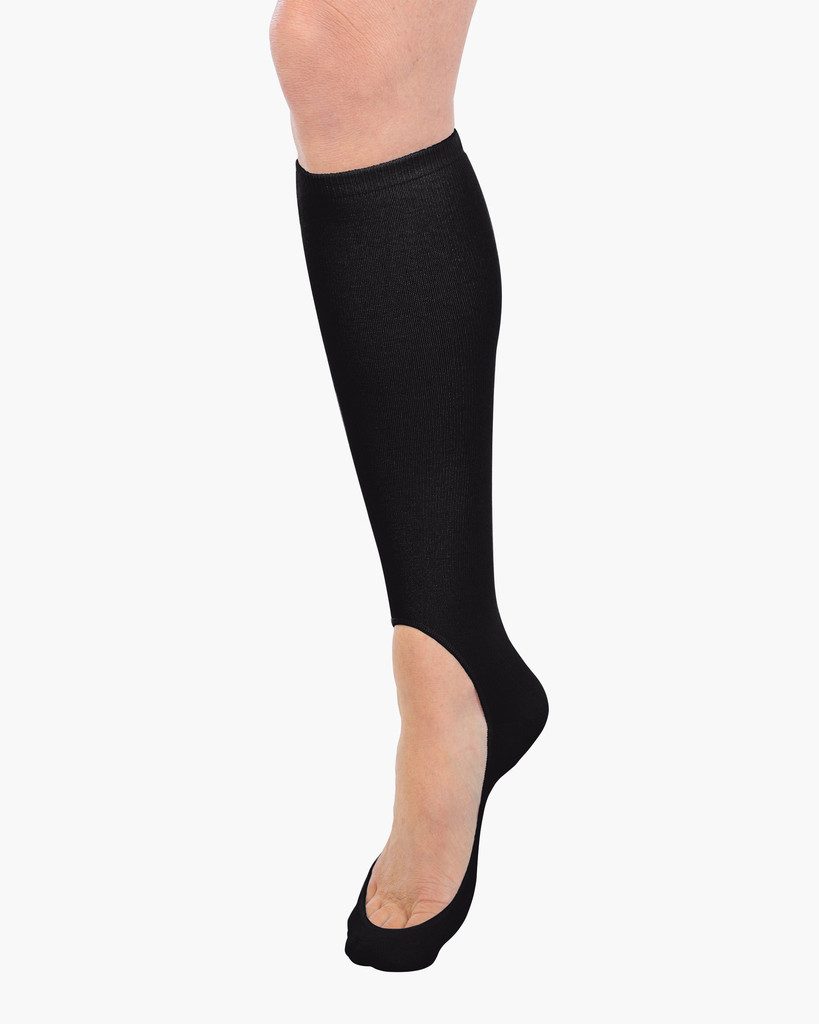 Women's No Show Sock Pair – Black ($14)
Don't forget to check out: What You Should Wear With Flats (It's Not No-Show Socks!) and This Is What To Wear With Converse (Don't Go Sockless!)
[Photo: Always Judging]