Over-the-knee boots have been around forever, but it wasn't until designer's started making stretch-back styles that this shoe became a closet staple. The panel of stretch material on the back of these boots makes it possible for women with wide and/or muscular calves to wear this shoe. Not to mention, it also totally eliminates the whole "breaking in" process–the worst part of new shoes. In fact, stretch-back boots are so easy to slip on, you might as well call them the sweatpants of cold weather footwear.
I finally got on board with this trend last year. While my heart said I need 50/50s, my head reminded me that I am a twentysomething living in NYC who does not have $500+ to spend on shoes. But I didn't want to cheap out and buy a pair that would only last for one season. So after doing some research, I finally decided on the Vince Camuto Karita Tall Riding Boots ($169). I can still say I love these after almost two seasons of wearing them to work everyday. They're so comfortable and easy, but make me look like I put some effort into my outfit. That's a rare combo.
Turns out not one, but two other SHEfinds staffers own these exact boots. We can personally attest that these fit all calf sizes, from wide and muscular to skinny. The proof is in the pudding pictures below: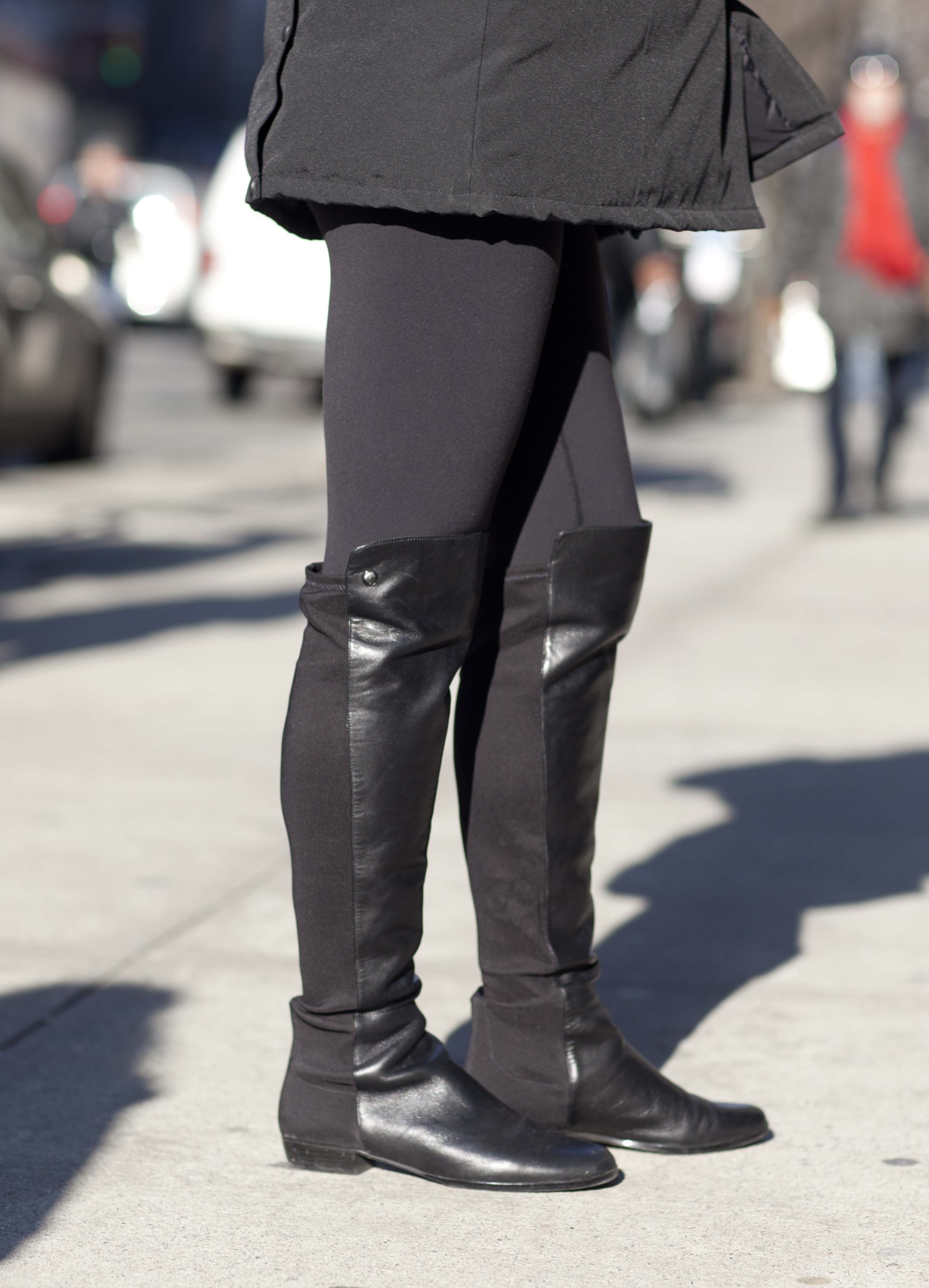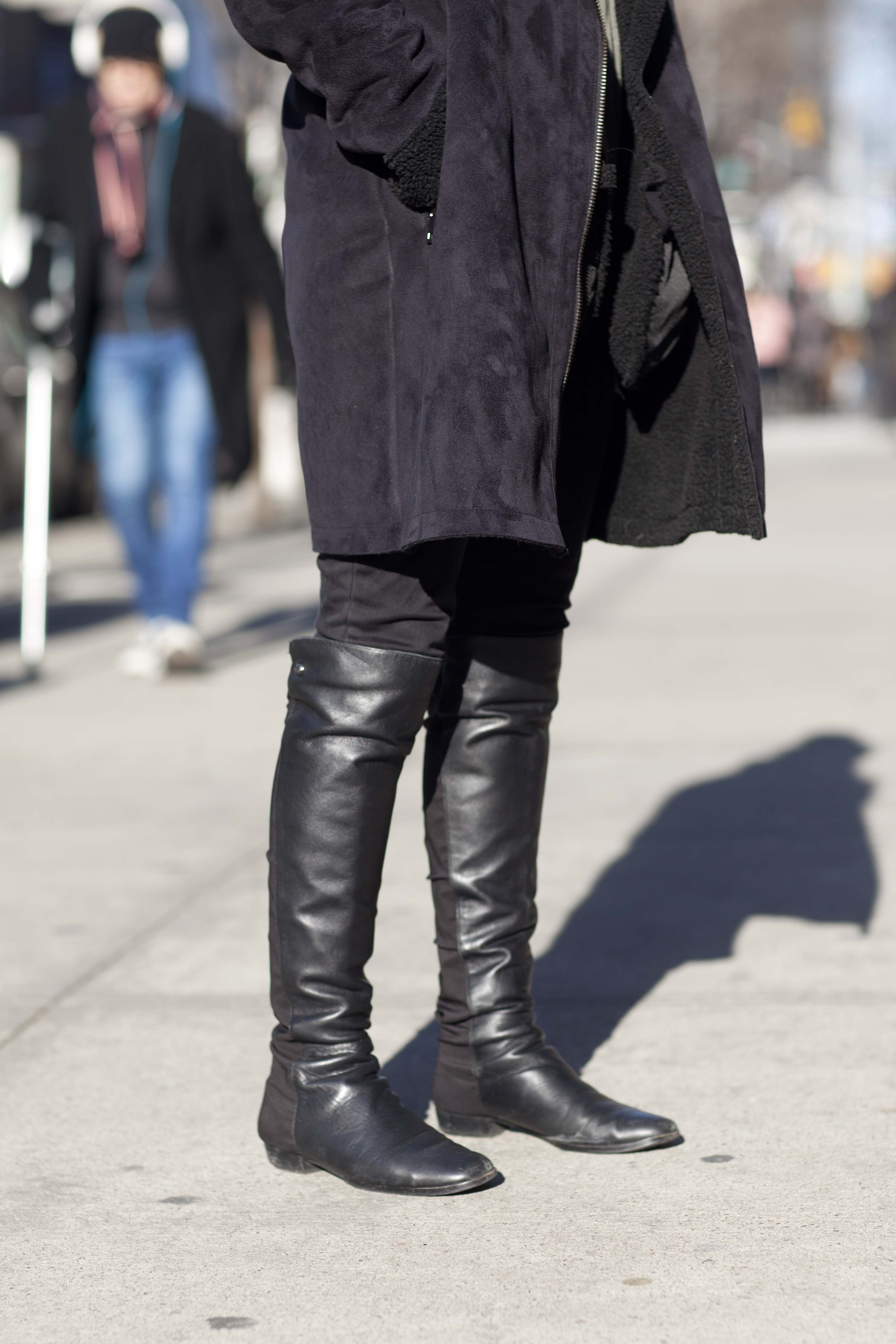 Now ya want a pair?? Click the slideshow to find out where these boots are still in-stock (and on sale!).
[Photo: Shelby Rodriguez]