It's no secret that I love lingerie. I write about it pretty frequently here at SheFinds. But for some odd reason, Tommy John was never really on my radar. I'd heard about their seriously comfortable underwear for men and women, but had never put them to the test for myself.
That all changed a few weeks back and let me tell you, Tommy John absolutely lives up to the hype. All of their undies are soft and comfortable, but their Second Skin High Rise Brief in Luxe Rib? Easily the softest, most comfortable and flattering panties I've ever worn. I'm obsessed with them and want them in doubles of every color. That's how much I love them!
But in addition to their cult underwear, Tommy John just added bras to their repertoire and yes, they're just as incredible as the undies. The materials are soft and feel nice and smooth on your skin, but they also offer serious support without poking or squeezing. I also really like the shape the molded cups offer, especially under close-fitting tees and dresses. Best of all, I can wear any one of the new Tommy John bras all day and not be rushing home to rip it off at night because it's so uncomfortable. Score!
The new Tommy John bra collection includes six styles and they're all really good. These are my personal faves:
Second Skin Lightly Lined Wireless Bra ($72)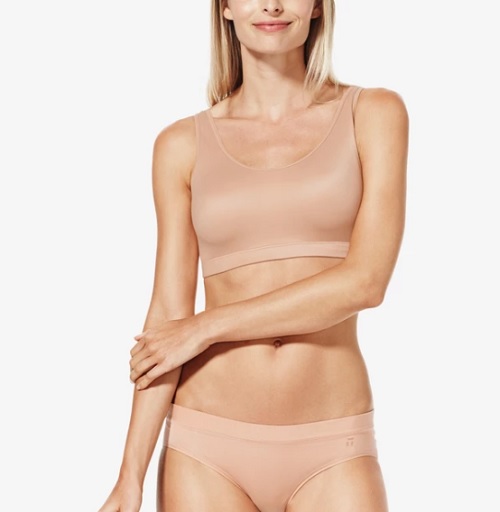 Second Skin Scoop Bralette ($48)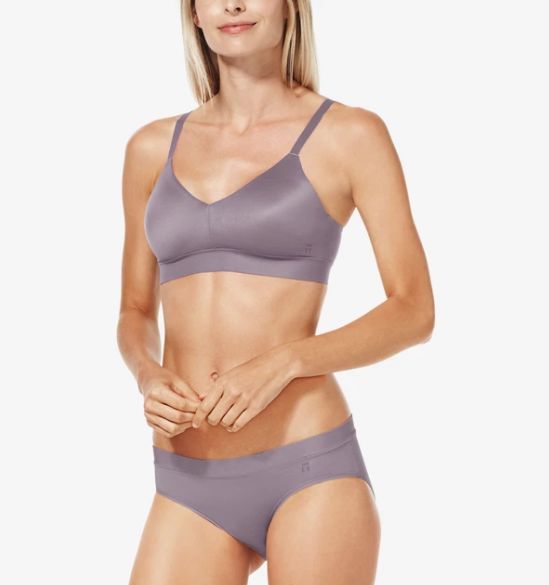 Second Skin Triangle Bralette ($58)