UGG's New Customization Tool Lets You Get 4 Different Colors In One Boot #Score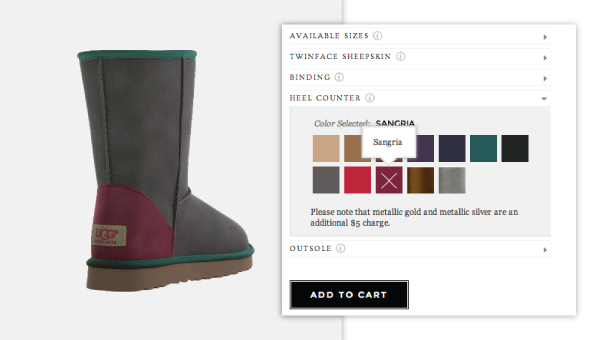 When fall rolls around, we always get really pumped to see what new styles UGG comes up with (admit it, you do too). And let's be honest, it's always a hit or miss if we like them. But with UGG's new UGG by You feature, you can customize your own boots without waiting for a new season, and without being afraid of hating the new styles, because you get to choose!
You can design two different options, either the Classic Short Boot or the Fluff Flip Flop. Pick your style, then choose from a selection of colors for the sheepskin, binding, and heel. And you can even make the bottom of the shoe a different color too. When it's all done, you can get a whopping four different colors in one boot. And this seasons options are neutrals and dark shades of blue, green, and red. The entire process takes less than two minutes, and it costs $220. Talk about the perfect holiday gift ever? We think so.
In other news, you can design your own Harry Winston diamond, OPI has a new collab with Gwen Stafani, and MIA's collab with Versace looks like knock-offs