I was planning on telling you all about Younique's amazing new MOODSTRUCK EPIC 4D one-step fiber mascara that launched today, but here's the real story: it's already sold out. Yes, really. It was completely gone just three hours after Younique launched their new mascara on their website. Three hours people!
You're probably wondering what caused the insanely massive interest in this mascara and the answer is simple: we all want gorgeous, thick, full lashes without having to spend a lot of time and money extensions. And yes, that's exactly what the new MOODSTRUCK EPIC 4D one-step fiber mascara does. You just swipe the wand across your lashes like you normally would and it gives volume, length and lift with just one coat. I've tried it myself, so I speak from experience when I say it's nothing short of amazing.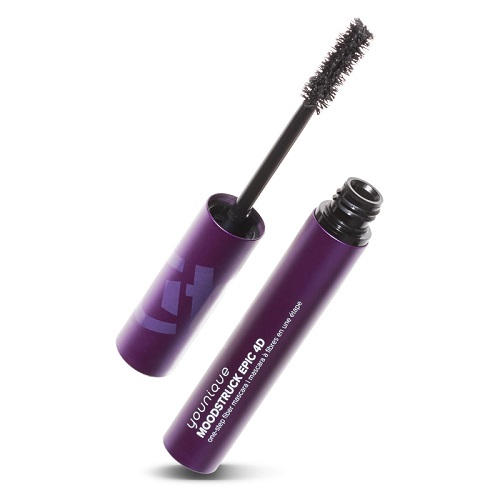 Now you're probably wondering how and when you can get your hands on this crazy popular mascara that's already sold out, right? Here's your answer: the team at Younique just informed us that they're getting more inventory on May 29, but you can't wait until then to place your order. Instead, head over to youniqueproducts.com now to get on the wait list so you'll be among the first to get the mascara when the new inventory arrives. You've been warned–plan accordingly!