You'll no doubt treasure your wedding photos for a lifetime, so you want to make sure you look your absolute best in them. Even with the perfect hair, makeup and, of course, dress, there might be a few crucial things you forget to do when posing on your big day. These are seven you want to make sure you get right for perfect pictures.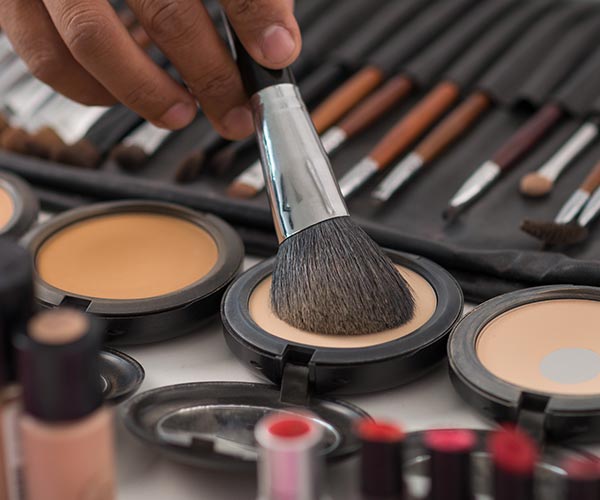 1. Check your makeup. You've made it through the ceremony and kissed your groom (probably more than once). Not only do you want to freshen up your makeup, but also check for any imperfections, such as lipstick on your teeth, says Keith Phillips of Classic Photographers.
2. Choose the right angle. You should never have your body straight to the camera, says Peggy Farren of Avant-Garde Images. She also points out that your weight should be on your back leg for most standing poses and the front leg is for balance only. "If it bends, bend it.  Slightly bend your arms, legs, and tilt your head. And pop out a hip to show some curve. It may feel exaggerated, but it looks great."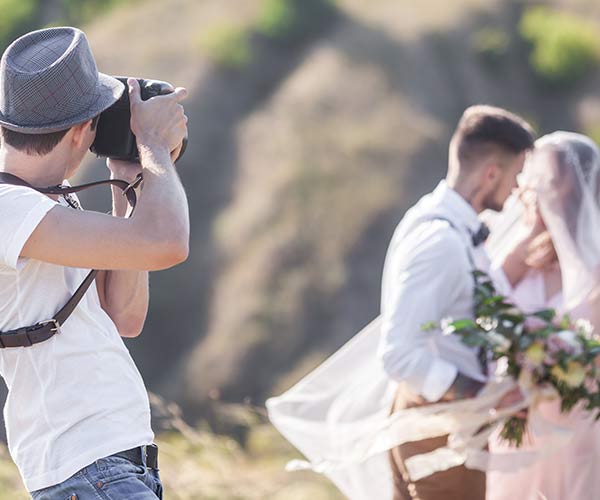 3. Listen to your photographer. They are looking at you and have experience in how to move and work with lighting! Trust that your photographer knows what's best, say the pros at RockHer.com.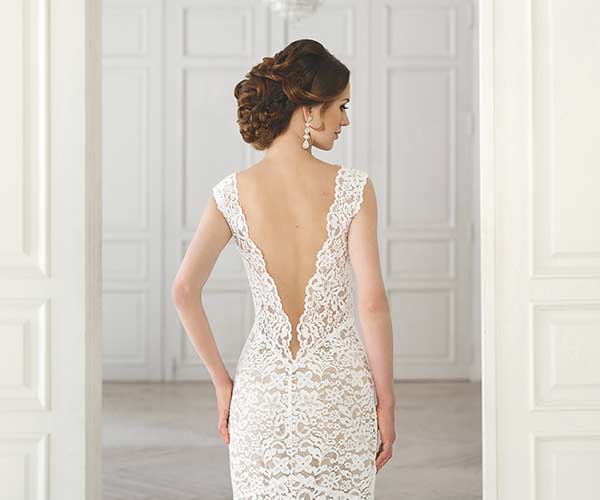 4. Stand up straight. Posing for photos can be tiring, especially when you are the bride and there are dozens of photos to pose for, so your back can begin to slouch without you even realizing it, says Caleb Backe of Maple Holistics. "Having a straight back makes all the difference in photos, so if you're the bride, don't forget to maintain good posture for all the photos!"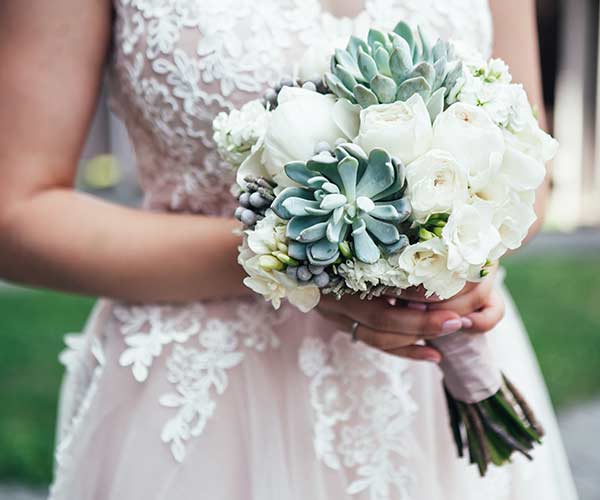 5. Hold your bouquet to the side. This is a casual and comfortable look, says photographer Sophia Lemon. "So many brides exclusively hold their bouquet in front of them. In fact, many brides hold their bouquet too high. When holding your bouquet in front of you hold your thumbs in front of your belly button. If you'd like to look more casual, let it hang at your side."
6. Smile. And show some teeth, says Lemon. "I've found that so many brides don't like their smiles. However, smiling with your mouth closed tends to look, well, angry. Relax your lips and let yourself smile with teeth. Even laugh! You'll look ten times more natural and happy."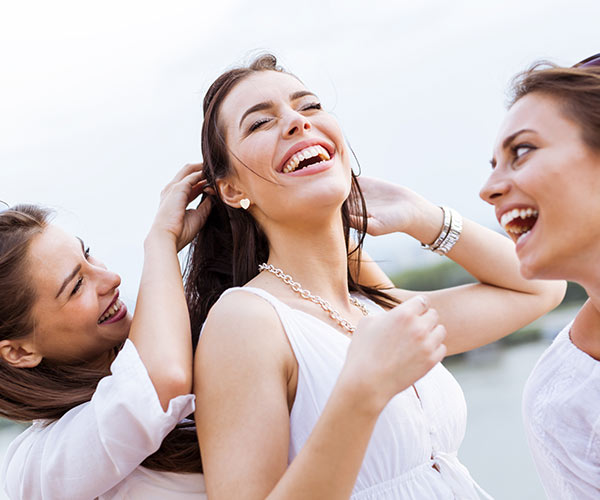 7. Have fun!  Remember to relax and enjoy the pictures—they're meant to commemorate one of the happiest days of your life, say the pros at Fiona Image.
For more wedding advice, follow SHEfinds on Pinterest!
Be sure to check out the best Etsy wedding shops, the best wedding planning websites and how to use gold in your wedding decor.