Remember when nail art was simple, and all we wanted to do was learn how to create perfect polka dots? It seems we're no longer satisfied with artistic expression via our own painted handiwork, and have moved on to nail rings.
More hardcore than a midi ring, this trend is headed by accessories brand Bijules (perhaps best known for its $36k rings commissioned for Beyonce's "Sweet Dreams" music video). Luckily, not all versions are such an investment, so you can still be like Bey for just a few bucks. We think they're perfect for days when your manicure isn't up to par — go all-out and deck each digit, or just slip on one or two and call it a day.
The look is tough but feminine (much like Bey herself). Girls who wear nail rings are stylish but don't themselves too seriously. It's the perfect combination. Plus, you'll never break a nail.
Here are a few of our favorite fingernail rings from around the web. Shop now: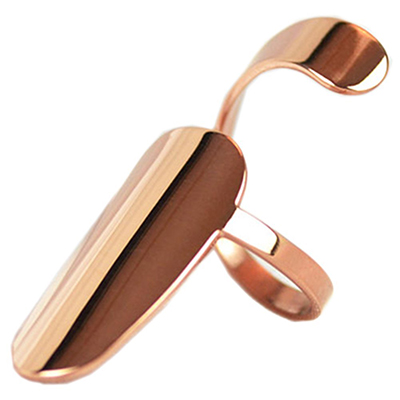 Rose Gold Fingernail Ring ($13.96)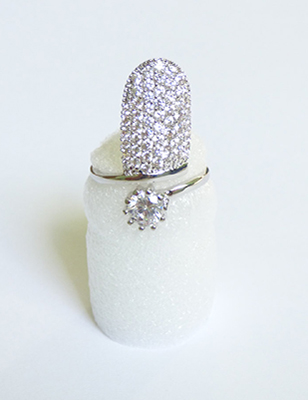 Pave CZ Fingernail Ring ($22)
Bijules Nail Ring ($302)
LOHOME set of 5 crystal nail rings ($8.99)
Don't miss these other trends, like colorful jewelry, "Love" rings and maxi skirts in winter.