2017 has been a truly transformative year for Target. The popular retailer has completely revamped its stores, offering customers a stylish variety of trendy clothing, beauty, and home décor items. And, it looks like 2018 is going to bring shoppers even more amazing brands, starting with Askov Finlayson! Comprised of casual men's apparel, accessories, shoes, outdoor equipment and tools, the Minnesota-based brand will be partnering up with Target starting Jan. 14, 2018!
Askov Finlayson will be featured locally in 38 brick-and-mortar Target stores in Minnesota, as well as online at Target.com.  Askov Finlayson for Target will have "more than 50 products that bring the brand's celebration of year-round adventure and community pride to Target guests across the country," Target said in a press release. The press announcement also notes that Askov Finlayson for Target "ranges in price from $5-$40, with most items under $30. The collection will be available Jan. 14 to Feb. 24, or while supplies last."
The brand may be a North-inspired men's clothing store, but there will be plenty of winter-chic styles for the ladies, too! Shoppers will find plenty of unisex items and gear for the whole family from the brand. If you just can't wait until Jan. 14 to see which Askov Finlayson items will be at Target, here's a sneak peek of what you can expect based the brand's website: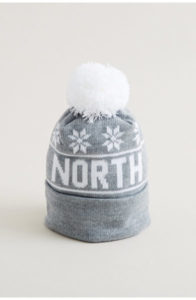 Askov Finlayson North Hat ($29.00)
Survive the North's cold winters with this signature, snowflake-designed Askov Finlayson hat.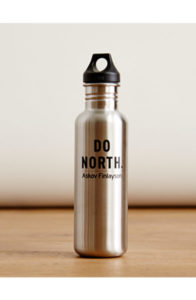 Askov Finlayson Do North Water Bottle 27 oz. ($28.00)
For those of you who like a good play on words. This stainless steel Klean Kanteen water bottle is great for staying hydrated on a hike, or for when you're at the gym or in the office.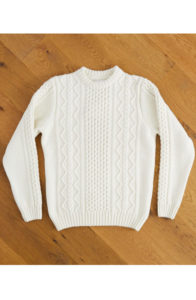 Askov Finlayson Norse Projects Arild Cable ($285)
Who doesn't love a good cable-knit sweater in the winter? Keep warm and cozy in this 100% lambswool sweater.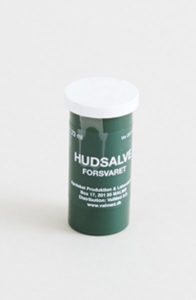 Askov Finlayson Hudsalve Lip Balm ($12.00)
We all need this product for the cold winters! Use this all-purpose balm on lips, elbows, heels and hands. "European Armies have used it to grease weapons, condition boots, and even combat mosquitoes," Askov Finlayson states on their website.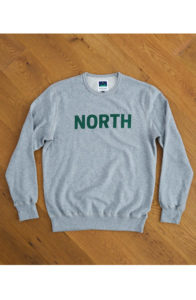 Askov Finlayson True North Sweatshirt ($85.00)
This French Terry sweatshirt is 100% cotton and features Askov Finlayson's signature "North" printing.
Askov Finlayson is headquartered in Minneapolis, Minnesota and was founded in 2011 by a pair of brothers, Andrew and Eric Dayton. The Dayton brothers say they were inspired by "Minnesota's traditions of exploration and year-round enjoyment of the outdoors, as well as the thriving design and artistic community in Minneapolis." Askov Finlayson also has a Keep the North Cold Campaign, an effort toward climate change awareness. "We use our business to confront climate change by making a donation for every North product sold to organizations on the leading edge of climate action. Your purchase is a direct investment in their important work and a healthier, more prosperous future for everyone," Askov Finlayson states on their website. They've donated over $40,000 so far to climate change leaders. A brand with cool products and great, philanthropic practices? We love it!
Looking for more amazing news from Target? Learn all about the company's new same-day delivery plan for 2018 at SheFinds.com
[Photos: Target, A Bullseye View; Askov Finlayson]