Let's be honest: dry, cracking, chapped lips are the. worst. Just the thought of being without my favorite lip balm sends a shiver down my spine.
That's why it still amazes me when I encounter people who complain about chapped lips. I can't live without my lip balm; how do they do it?!
If you're one of those people who simply hasn't found the one–the one lip balm of your dreams, that is–let's fix that. Below, we're sharing four of the absolute best lip balms… ever. We suggest you try them all until you find the one you love.
The Best Lip Balms
Shoppers Choice: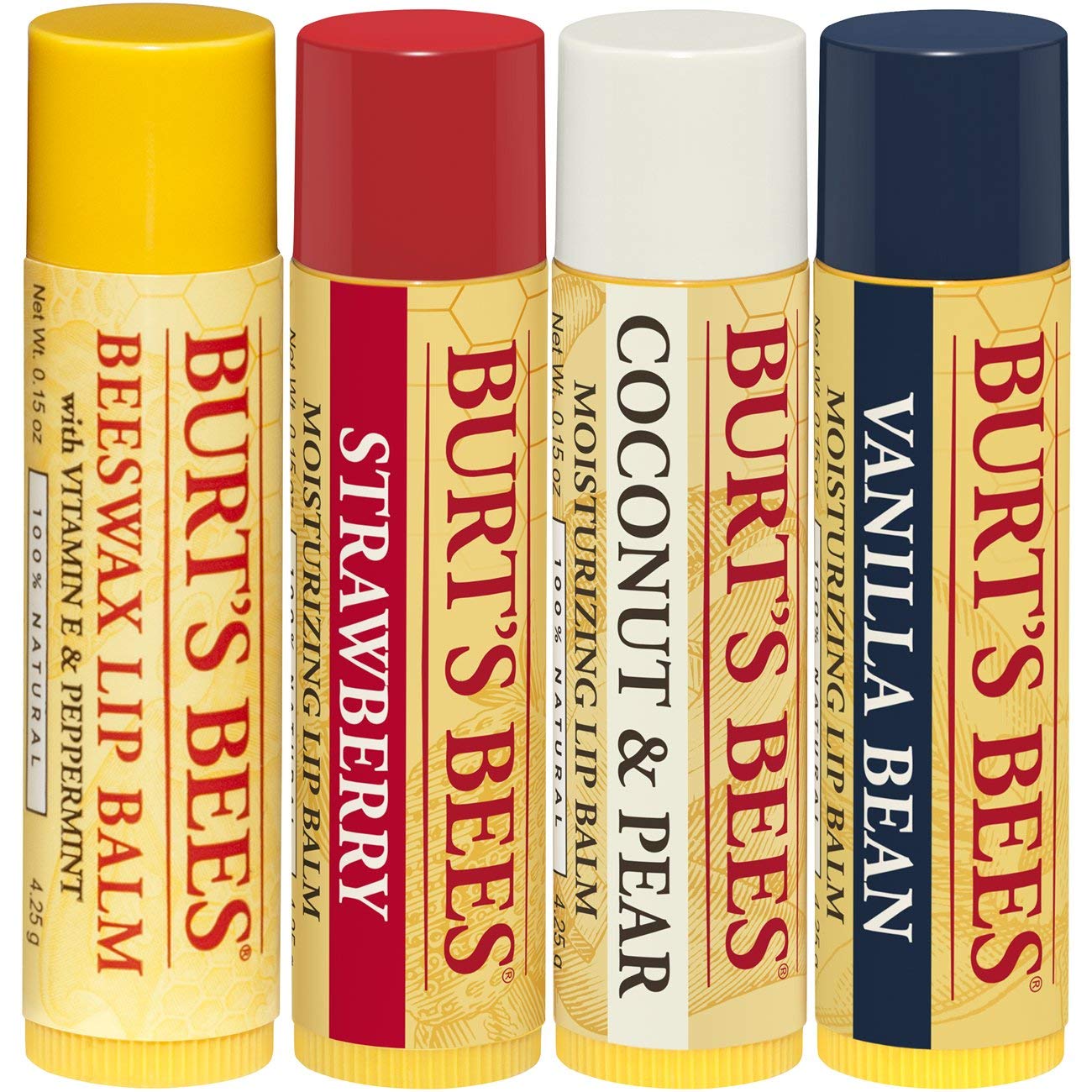 Burt's Bees 100% Natural Moisturizing Lip Balm
Highlights: Affordable; made with 100% natural ingredients; formulated with responsibly sourced ingredients
"I have been using this for well over a decade. I've tried many many other lip balms and treatments but continue to go back to this, my holy grail! It has a thick consistency and stays on much longer than others. The refreshing peppermint is soothing when my lips are cracked and painful. This multipack is the best value I have found. I keep one in my bathroom, bedroom, purse and kitchen. I use it every single night before going to bed and wake up with improved lips. They get very chapped during the winters. Can't be without it!" – hall626
Editor's Picks:

Neova Cu3 Lip Repair with Copper Peptide Complex
Highlights: Nourishes and protects lips from sun, cold and wind exposure; suitable for all skin types; made by a research based, patent-protected, photodamage correcting skincare brand
"I never thought I'd be a person that spends $26 on lip balm, but this one is just that good. I have pretty full lips and they used to peel and chap constantly. Then I started using this lip balm and my lips were healed almost instantly. Now, not only do my lips never peel, but they're also so soft and smooth. I do not leave home without this lip balm. I swear by it." – Jeanine (Read more about why I love this lip balm here.)
Highlights: Infused with squalane, aloe vera and vitamin E; under $10
"My favorite lip balm is Kiehl's Lip Balm # 1. It keeps my lips soft and never dries them out. I keep them stashed everywhere–my purse, my desk, my car." – Justine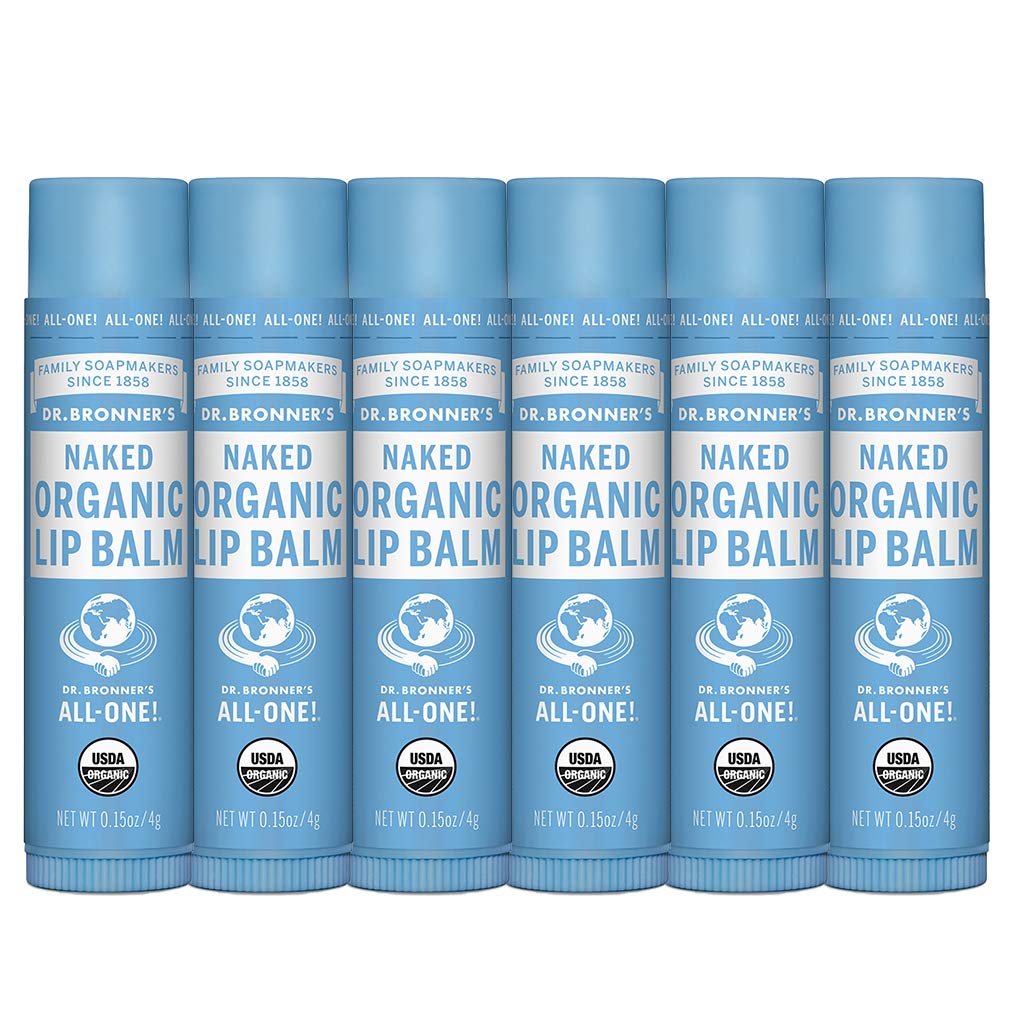 Dr. Bronner's – Organic Lip Balm
Highlights: USDA organic and fair trade ingredients only; made with organic jojoba, avocado and hemp oil for extra moisturization; can be used to heal dry hands, feet, cuticles, chapped chins and cheeks
"I think I'll use this lip balm for the rest of my life, I literally buy the 6-packs on Amazon so I'm never out, and I keep them all over the place: at my desk, in every purse, my coat pocket, my boyfriend's house, everywhere! It's not waxy, so it doesn't feel like it's just "locking in" whatever moisture may already be in my lips, it's actually just hydrating them! I prefer the flavorless one but the peppermint is great too!" – Morgan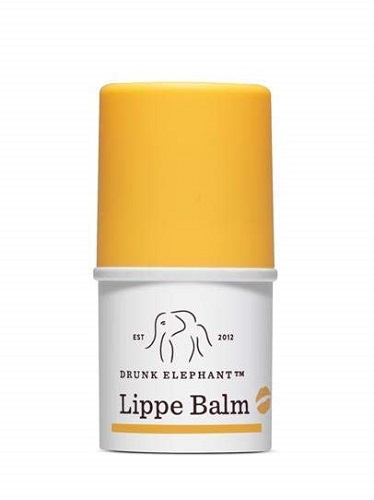 Highlights: Moisturizing and volumizing; enriched with a rare combination of peptides and sea fern algae to plump the lips; made with avocado, mongongo, and marula oils to moisturize, replenish, hydrate and soften lips
"Drunk Elephant is one of my favorite skincare brands, so it's no surprise that their lip balm is an essential for keeping my lips moisturized."  – Alisha
SheFinds receives commissions for purchases made through the links in this post.