If there's one shoe absolutely every woman should own, it's a classic low top white sneaker that you can wear with anything. And yes, we mean everything from skirts and dresses to jeans and leggings.
If you're still on the hunt for the elusive perfect white sneaker, the search ends here. Below are the best casual white sneakers that will not only stand the test of time, but also happen to be super comfortable and versatile. Add a pair to your shoe collection ASAP.
The Best White Sneakers
Shoppers Choice: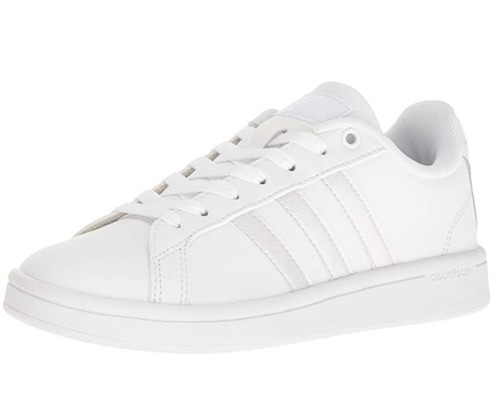 adidas Women's Cloudfoam Advantage Cl Sneaker
Sizing: 5-11
Highlights: Cloudfoam SURROUND sockliner that has memory foam that molds to the foot; multiple colors; 100% leather
"These are superb. I bought them for nursing school. They are easy to keep clean with bleach wipes, and very comfortable when I'm on my feet for hours… Update: After wearing for several months, they are still comfortable and in great condition. The cloud foam on the inside has not worn down at all, and the shoes are still pristine white due to regular bleaching. The heel has softened around the ankle and is better molded to my foot. I wear them to work at the hospital and to clinical rotations at school and even to the gym. They are perfect. I love these shoes. I'd buy these again if I had to." – Allie
Editor's Picks: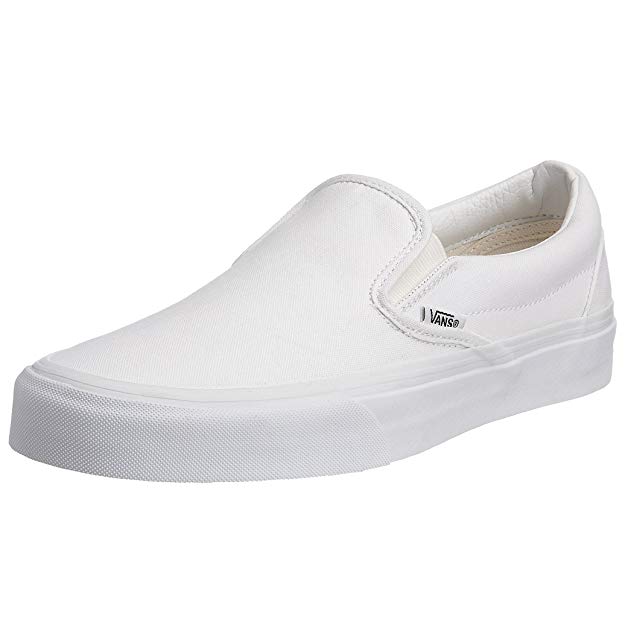 Sizing: 5-13.5
Highlights: Wide variety of sizing; easy to slip on and slip off with no lacing or tying required; machine washable
"How can you go wrong with a pair of white Vans ("Back at it again!")? I used to religiously wear the Checkered ones in high school, but the solid white is a good adult update. Plus, just throw them in the wash when they get a little dirty." – Morgan
"These simple slip-ons go with just about everything and are also super comfortable! Pair them with jeans and a tee or with a dress, either way works." – Alisha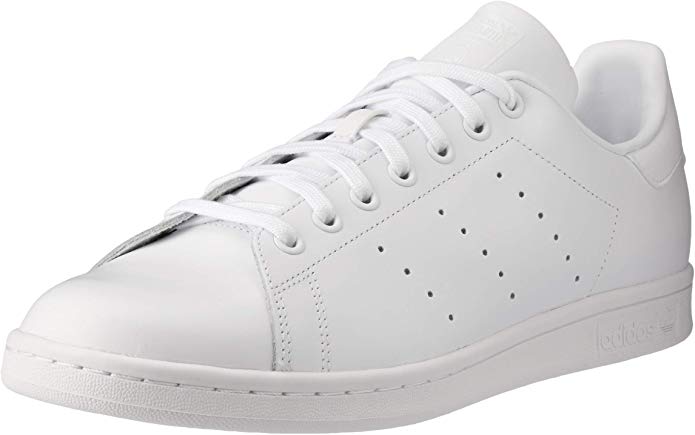 adidas Unisex Stan Smith Trainers
Sizing: 4.5-11
Highlights: Classic, timeless style; 100% leather upper; multiple colors available
"I travel to Europe every year and that trip involves a ton of walking. The one thing that's always in my suitcase? A pair of Stan Smiths. First and foremost, they're so comfortable when I'm on my feet literally all day long. I also love that they look just as good with jeans as they do with skirts and dresses. I also like to think they look better the more worn in they get, so these sneakers are really, really durable." – Jeanine
Sizing: 6-10
Highlights: Made from 100% Italian leather; lined with breathable soft leather; OrthoLite insoles provide extra cushioning
"My favorite white sneakers are Greats' Royale sneaker. It's a cool Brooklyn brand and the sneakers are made with Italian leather. They're truly comfortable and I wear them without socks without a problem." – Justine
SheFinds receives commissions for purchases made through the links in this post.