Last summer, brides everywhere were coveting these delicate-but-comfortable TOMS crochet flats ($54), thanks in large part to this wildly viral Pinterest image. The shoes have been so popular, that they continue to sell out online in most sizes. You don't have to have size 11 feet or put your name on a wait-list to get them, though: that's where BOBS come in.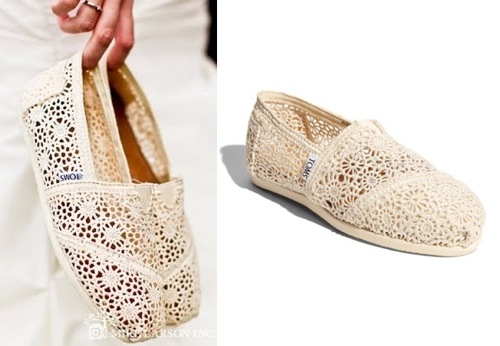 The best-selling TOMS Crochet slip-ons.
Skechers' BOBS shoes, the TOMS knock-off replica brand, just came out with a $36 version of the same shoe.  They're on sale at Zappos, down from from $45, so be sure to snag a pair before the sell out again.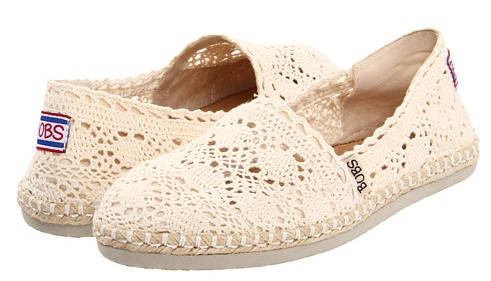 The Skechers BOBS 'Doily' version.
Love a romantic wedding look? Check out reception dresses under $200, Topshop's first bridal collection and 47 wedding hairstyles.