Is there anything worse than carefully planning and thinking through every item in your suitcase before a trip only to unpack when you reach your destination and find your clothes a wrinkled mess? Who wants to spend even a second of their getaway ironing or steaming? Not me!
That's why I'm really into Boston Proper's amazing Beyond Travel Collection. The team at Boston Proper™ developed a game-changing knit fabric that's soft, comfortable, and get this, wrinkle-resistant! Whether you're sitting on a plane or your clothes are packed in a suitcase, you'll never have to worry about wrinkles!
Here's where it gets even better: The pieces in the Beyond Travel Collection also happen to be stylish and flattering, too! I'm personally a huge fan of the amazing blazers in the line. Not only are they perfect for making any outfit look more polished and pulled together, but Boston Proper has options in tons of great colors and trendy silhouettes. Of course, the Beyond Travel Collection also has everyday essentials like trousers, dresses and tops as well.
This collection is called the travel collection because it's perfect when you're on-the-go, but it's worth mentioning these pieces work just as well for, well, work. Because the fabric is wrinkle-resistant and super soft, it will feel good and comfortable even after hours of wear. Even better, the pieces were designed to take you effortlessly from day to night.
Now that it's officially spring, you can totally justify treating yourself to a few new items from the Beyond Travel Collection this season. And to give you some incentive, SheFinds readers will receive 15% off their purchase with code FIND15OFF. Here's what to add to your cart ASAP:
BEYOND TRAVEL™ SLEEK DOUBLE BREASTED JACKET ($129.50)
BEYOND TRAVEL™ SCALLOPED NECK DRESS ($89.50)
BEYOND TRAVEL™ CLASSIC BOYFRIEND BLAZER ($98.50)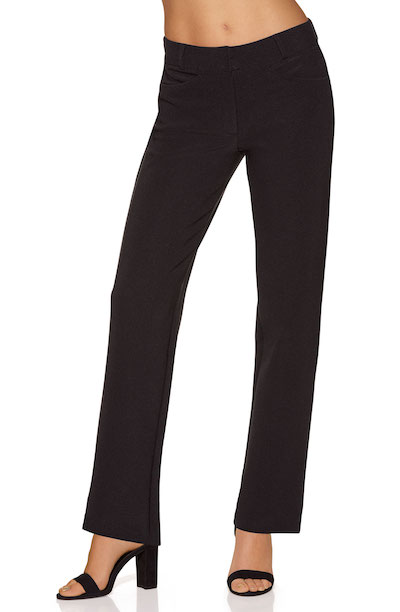 BEYOND TRAVEL™ TROUSER ($69.50)
SHOP THE BEYOND TRAVEL™ COLLECTION NOW
SheFinds receives commissions for purchases made through the links in this post.
The editors at SheFinds wrote this post on behalf of Boston Proper™ and received compensation as part of our agreement.