It's no secret that I'm completely bra obsessed. I write about them almost every single week here at SheFinds. I love learning about new fits, fabrics and styling tricks, so when offered the opportunity to pick Adrienne Coléon Gaskell's brain I didn't think twice. She's the Lingerie Style Expert at Simone Perele and she knows a lot about lingerie. Also, Simone Perele is a French lingerie brand that makes amazingly gorgeous bras, so I definitely had to get the scoop on some of their secrets. Below, Adrienne reveals how French women view lingerie and the five bras every woman should own.
SheFinds: Can you talk a little about the French woman's approach to bras and lingerie?
Adrienne Coléon Gaskell: French women tend to view lingerie as expression of their femininity and personal style. It's not just a necessity, it's a form of self-care, a conversation between a woman and her body. She wears laces and fabrics that feel soft and luscious, details she loves, and colors that bring joy as she dressed and undresses. Lingerie is the first layer of her look.
The secret to wearing lingerie like a French woman? Wear it for yourself, unapologetically, and with confidence. Whether you're sporty, dainty, colorful or whatever sparks your interest, wear lingerie that reflects what you love. Have fun with it and explore different kinds of bras and pieces to expand your lingerie repertoire. You might just surprise yourself!
SF: How often should women replace their bras/buy new ones?
ACG: Not all bras are created equal. Great-fitting, high quality bras made with superior materials are going to last much longer than their one-fit-wonder cousins. A well-made bra lasts for about 100-125 wears, assuming they're well cared for, whereas "short fit life" bras can lose their shape after just a few wears. Always wear a new bra on the loosest hook; as the band stretches over time, change the hook. When the tightest hook doesn't feel snug, it's time for a new bra.
SF: Is it true that you should never wear the same bra two days in a row ? Why?
ACG: Yes! Giving your bra a break allows it to recover from being stretched during the day (yes, being a bra is hard work!). This will prolong the life of your bra. I recommend having at least 4 or 5 great everyday bras to rotate. Have a favorite? Buy them in multiples (a great excuse to try new colors!).
SF: What are the essential bras every woman should own?
ACG: Every woman's body is unique and so are her needs and tastes. Rather than outline a specific kind of bra every woman should own, I always recommend each woman should have the following kinds of "essentials:"
1. Pretty T-shirt Bra: Your everyday go-to bras should feel comfortable, fit to perfection and have details you love. When you find "the one" buy it in a few colors! The Promesse 3D Plunge Bra by Simone Perele is made of 3D spacer fabric that's incredibly lightweight and hugs your curves. Plus, the lace accents are stunning.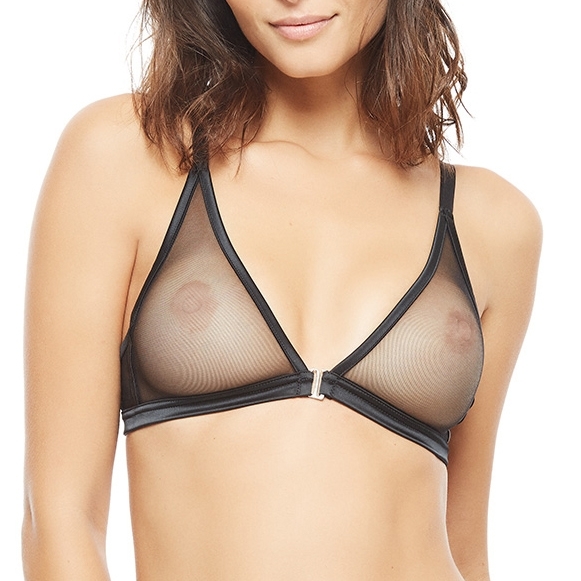 2. Effortless Wireless Bra: Look for a wireless bra with pretty details, like the soft scalloped lace of the Simone Perele Eden Bralette. For a sexy version, try the Sublime Bralette, which is a sheer stunner by Implicite.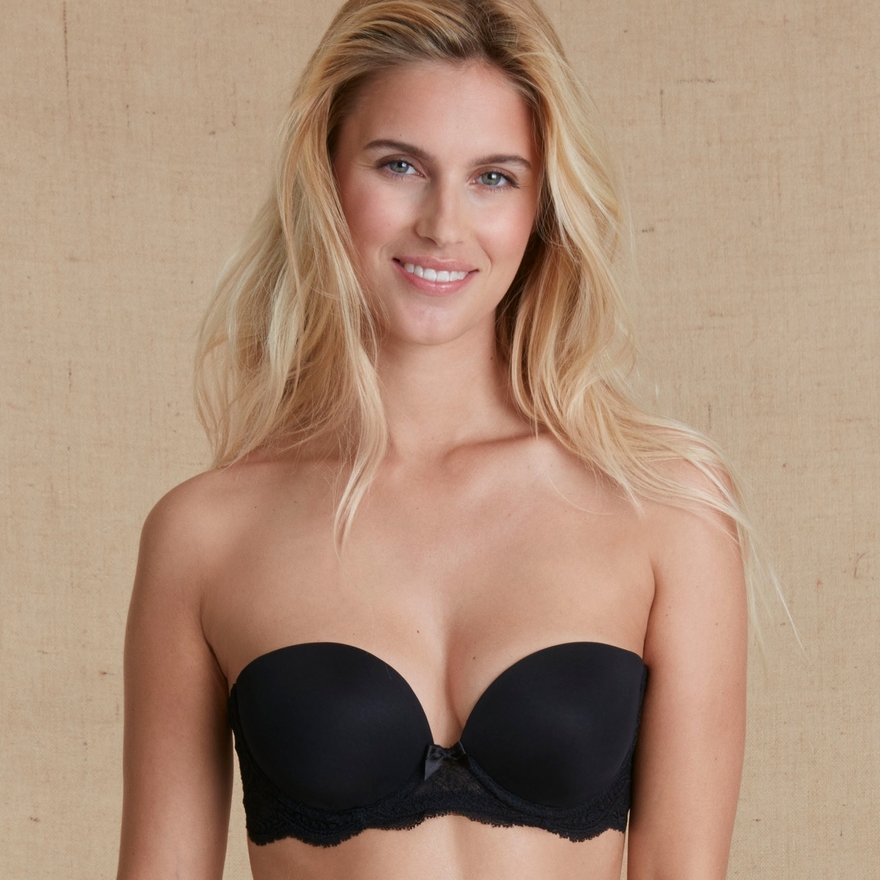 3. Strapless Bra: Look for something sleek with details you'll feel beautiful in (because your most fabulous outfits deserve equally fabulous bras). The Eden Strapless Bra by Simone Perele is a cult-favorite up to F cup.
4. Convertible Bra: A woman should always have options. I recommend having one or two bras with multi-way straps you can call on for those summer dresses and tops. I love the multi-way Bliss Bralette by Implicite.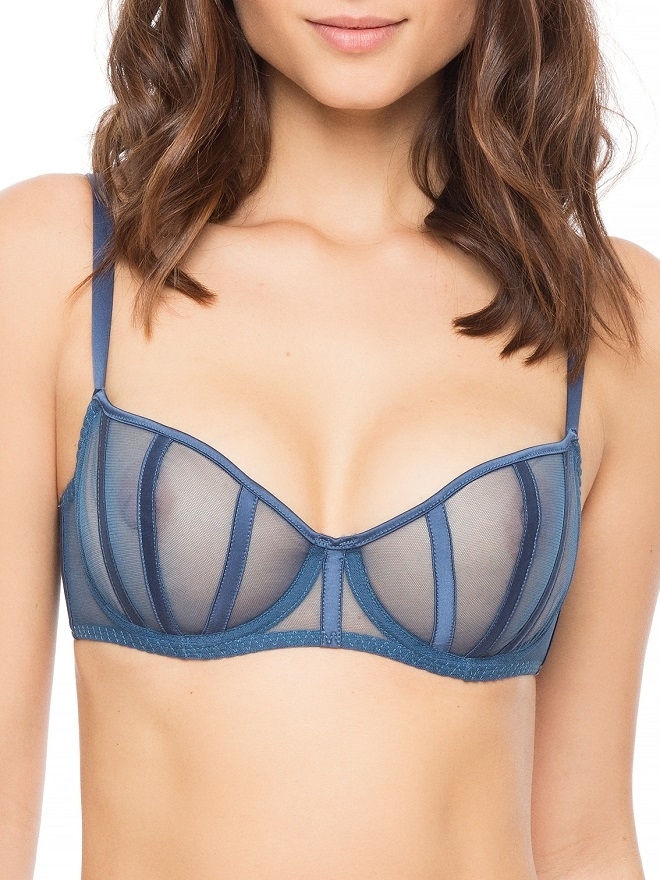 5. Fun & Chic Bra: Whatever your cup size, it's important to have a range of styles in your lingerie drawer. For the days when you want to express your creativity or feel sexy, go for a bra with chic details that speak to your personal style. For exquisite French embroidery, try the Simone Perele Saga Demi Bra. For a sheer stunner, slip into the iconic Talisman Demi by Implicite.
SF: Last question – what are your top tips for washing and caring for lingerie?
ACG: The best way to wash a bra is by hand. Use a mild detergent and soak in lukewarm water for 30 minutes. Black or bold colors should be washed in cool water. Rinse, pat try (don't wring or squeeze) and hang (over the center core to avoid stretching the band) or lay flat to dry. Avoid tumble drying at all costs! Panties can be washed on delicate cycle in a mesh lingerie bag and dried on low heat.