C. Wonder And Clos Du Bois Collaborate On A Bike For The Wine-O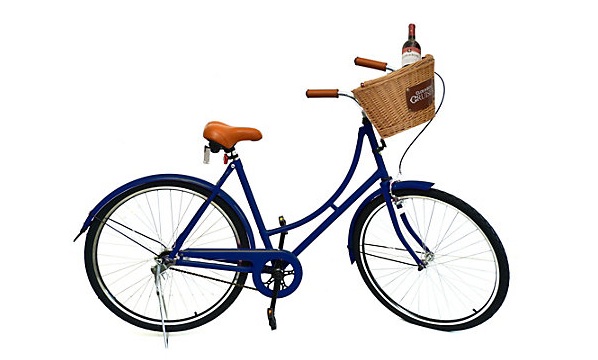 Did you ever wish you could take some wine and cheese with you on a bike ride? Maybe you had plans for a picnic in the middle of a gorge or something but couldn't figure out how to bring the booze with? Well for all of you drinkers and bikers, C. Wonder and Clos du Bois have saved the day. The retail brand and winery created a bike called the Clos Cruiser for the sole purpose of carrying wine along with you. It has a wicker basket with straps to hold in the bottle and pockets that fit wine glasses perfectly. Can you say romantic bike ride for two? You can pull a Rachel McAdams in the Notebook and ride handlebar style.
The bike costs $350, which includes the bike, the fancy wine features, and a monogramed wine stopper (they just threw that in as an added bonus). It comes in two colors, blue and pink, which is clearly to cater to both men and women. Oh and one more thing, you'll get a discount at the Clos du Bois winery with your purchase.
For other collaborations, check out Alice + Olivia x Starbucks, eBay x CFDA, and Isabel Marant x H&M