Sometimes even the girly-est of girls finds herself longing for a little bit of a Rihanna-esque edge. This feeling is exactly what I experienced when I discovered Givenchy's Laura Chain-Trimmed Leather Ankle Boots. What I love about these boots is that they're bold in a subtle manner. They're unique in the bulky shape and thick heel, and they stand out with that delicate silver chain around the base of the boot. When daydreaming of these shoes, I came across a lookalike that definitely does the original justice! They're the Chained Faux Leather Booties made by Forever 21. But I have to ask, can you spot which is the real deal versus the lookalike? Can you tell which chain boot is $1,610 more than the other?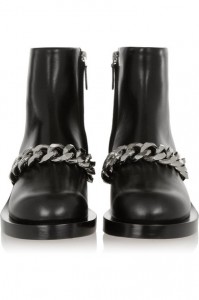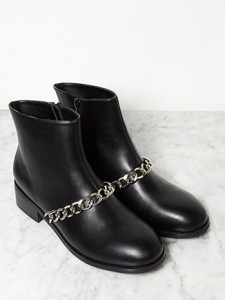 Did you guess right?! Let us know in the comments below!
And don't forget to check out: 11 Ikea Pieces That Will Transform Your Small Apartment, 2 Makeup And Skincare Bad Habits To Break: Expert Tips From Sebastien Tardif, and Does Chocolate Really Make You Break Out? The Answer.