If you think back to the Met Gala that happened in May, you may remember Christina Ricci rocking a plaid Vivienne Westwood gown on the red carpet. At the time, Moda Operandi was selling her exact dress for $12,930, but that's all changed. Now, you can get a toned- down (aka, more wearable) version of Christina's dress for just $3,785. What a steal!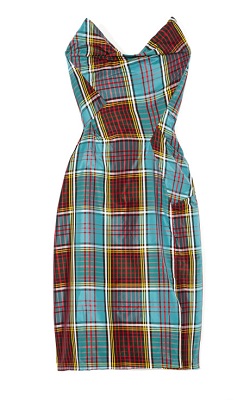 Vivienne Westwood Turquoise Dame Corset Dress ($3,785)
Be sure to check out the Isabel Marant boots celebs are loving, Jennifer Aniston's tie-dye dress, Hilary Duff's pretty ALC top and Kourtney Kardashian's gladiator sandals.