As much as I love scoping out street style blogs, I sometimes wonder if a real woman could actually put together and pull off the looks. I mean, who really wears 5 inch heels to walk around New York City?
So instead of turning to a style blogger for this week's fall shoe preview, I stepped in front of the camera and decided to model a pair myself to prove that these trends aren't just for show. I'm a busy working NYC mom and I put this look together with my crazed lifestyle in mind. I started with these amazing Coach Ursa Booties ($348), which are super versatile and not too high, then added a trendy camo dress and a cargo jacket. I would easily wear this look to a fashion show, to the office and then to pick my daughter up from school. It's not fussy, but still cute (if I do say so myself). Check out the details below.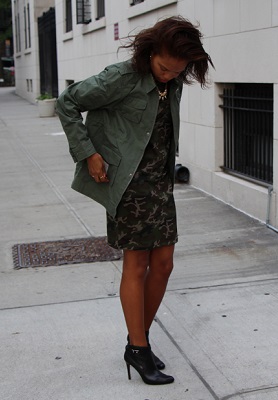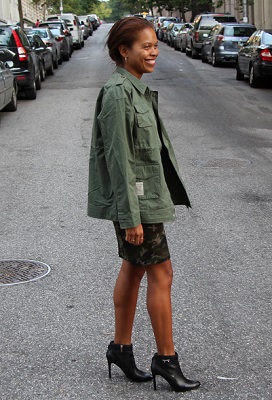 Wanna see more of the best shoes for fall? Check the complete Fall 2013 shoe preview here.
Presented by Coach
[Photos: Josh Rodriguez]