We've never really thought about it, but Coca-Cola isn't just some fizzy brown drink. The red label with the swirly white font is probably more recognizable world-wide than Barack Obama's face. Yep, we said it. So it's about time the fashion world, which is all about the visual, took notice of the most iconic logo ever. We're not counting those designer Coke cans from a few years back. We're talking runway, people! Let's discuss how and why it ended up there.
Marc Jacobs created 49 looks for his Victorian-inspired Spring 2014 collection. An over-sized maroon sweatshirt and navy t-shirt were the only things NOT reminiscent of the 1800's (or the inside of a black hole). And both featured Coca-Cola's Arden Square logo.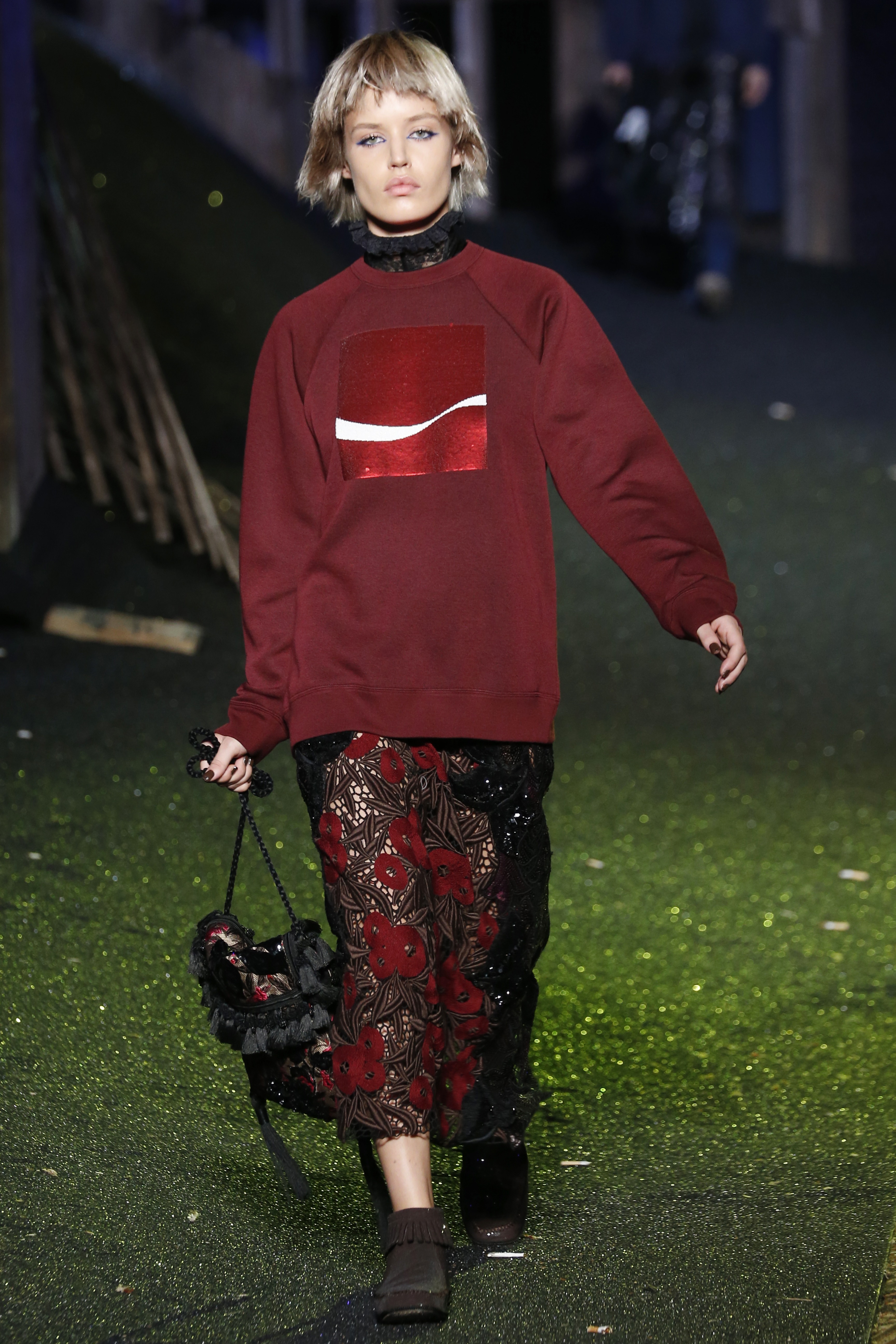 Marc Jacobs Coca-Cola Sweatshirt S/S '14
Was it to show how far we've come since people wore items with rounded shoulders and coattails? We're not sure. What we do know is that Coca-Cola was well aware of Jacobs' designs. Global licensing manager Becky Anderson said, "Our brand is all about discovery and moments of optimism, and I feel that is exactly what Marc did with his show." You can "discover" MJ's Coca-Cola designs now from Nordstrom.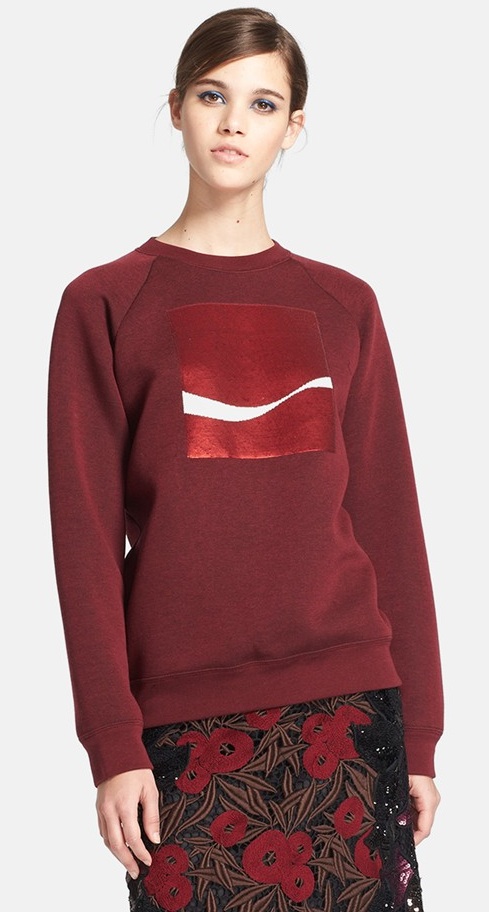 Marc Jacobs Coca-Cola Sweatshirt ($1,480)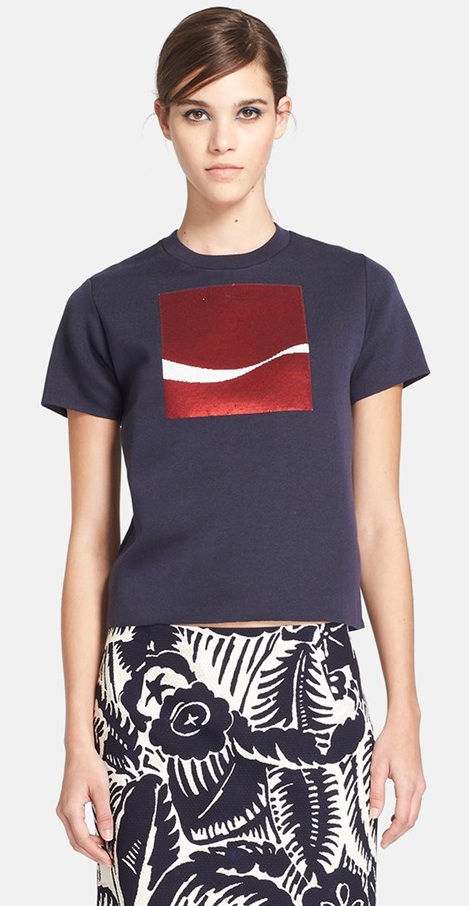 Marc Jacobs Coca-Cola Tee ($985)
Now, moving on to Ashish. His Spring 2014 line featured the brand name (swirly font and all) in various sequin iterations. In case you didn't know, Ashish is to sequins as Miley is to twerking–he can't stop. Some of his designs also included the words "Classic" and "Enjoy," which make sense considering the theme he was going for: Coca-Cola, the most globally recognized and consumed brand.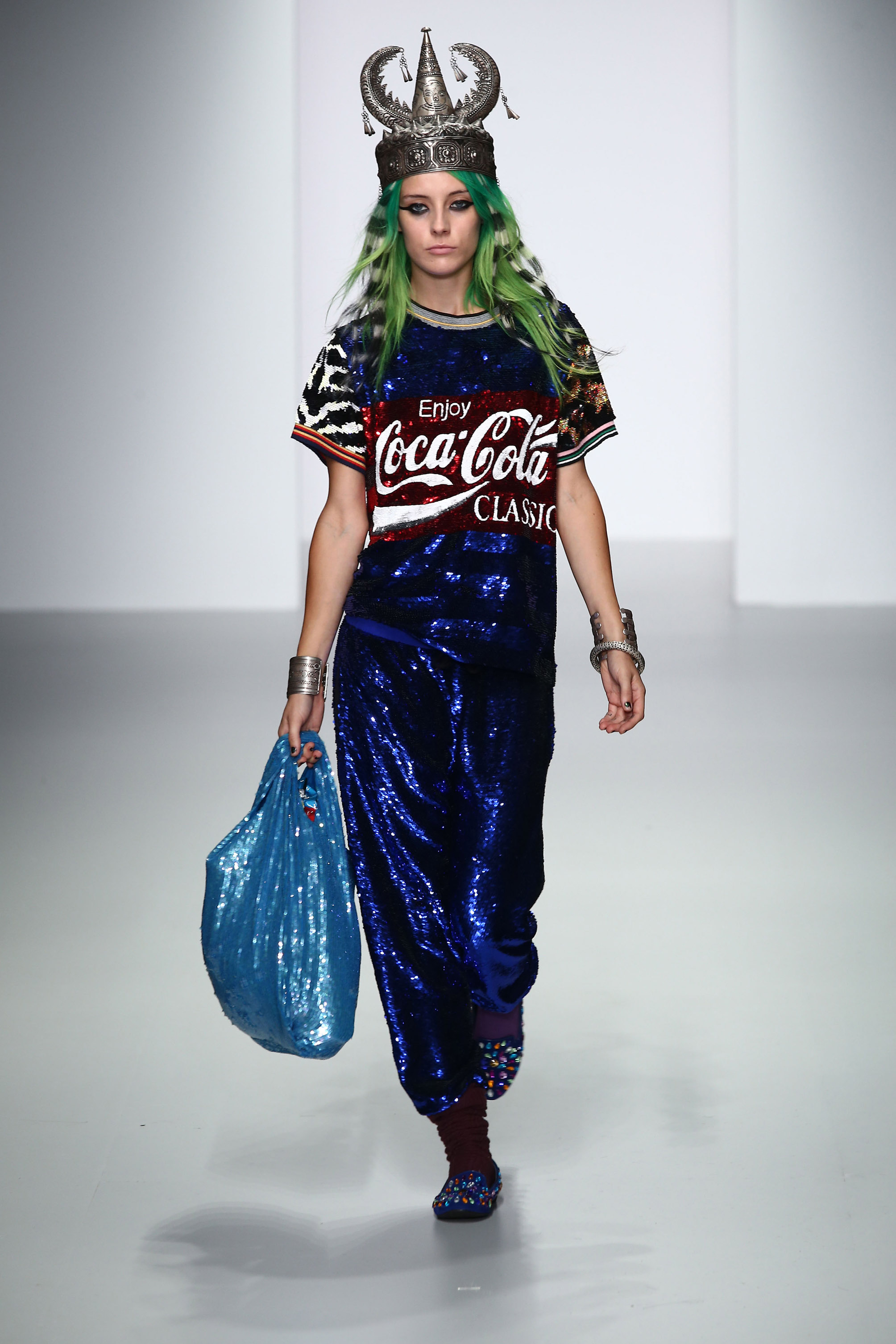 Our hair crush Chloe Norgaard in the Ashish Coca-Cola Sequin Top S/S '14
Ashish Coca-Cola Sequin Top ($1,475)
Since two of the biggest designers in the game jumped on the Coca-Cola bandwagon, it's no surprise that beauty companies want in on the action too. OPI is set to release a line of limited-edition nail polishes inspired by the brand. There will be colors dedicated to the original Coke and Diet Coke drinks, as well as Vanilla Coke, Coke Zero, Sprite and more. So this collection goes beyond brand recognition and delivers "happiness in a bottle"–a bottle of nail polish, that is. Look out for the collab to launch this June.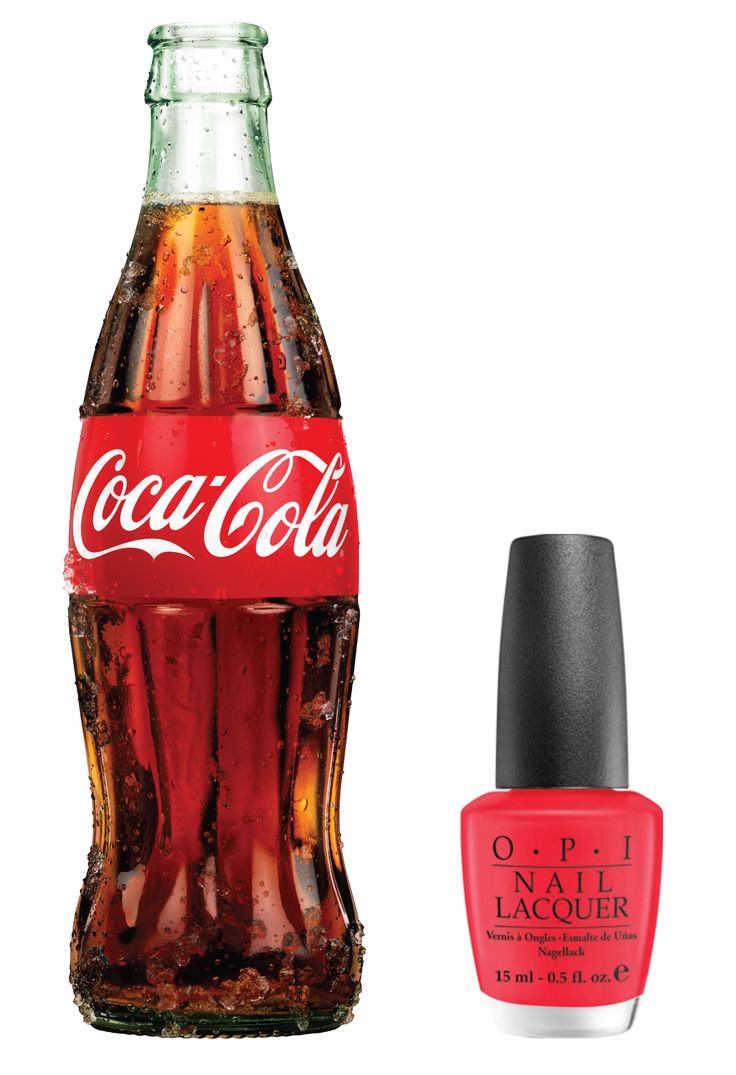 For more trends, check out: parental advisory tops, bucket bags and daisy flowers are the new polka dots
[Photos: Splash News]