Face masks are all the rage these days. Thanks to the Korean beauty trend, there are tons of cool (sometimes scary) face masks out there. Even Sephora sells some unconventional face masks, like a bright blue mask that makes you look like Sonic the Hedgehog. Although these masks might look and sound weird, they all feature ingredients that are great for your skin. Click through the slideshow to see the craziest face masks that actually work wonders.
[Image: @linabugz]
Dr. Brandt Skincare MAGNETIGHT Age-Defier™ ($75)

This iron-infused mask from Dr. Brandt features a magnet removal tool. The mask and the tool work to together to refine, purify, and brighten skin. Watch it at work here.
Dr. Dennis Gross Skincare Hyaluronic Marine Hydrating Modeling Mask ($46)
This weird mask might look like oobleck but it actually improves the appearance of fine lines and pores, revives dull, dry, and dehydrated skin, and leaves skin looking bright and dewy.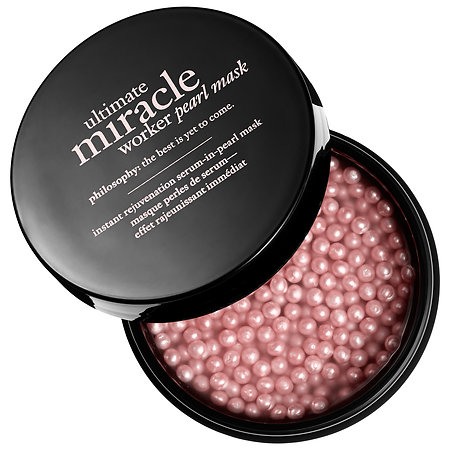 Philosophy Ultimate Miracle Worker Serum-in-Pearl Mask ($80)
Philosophy's Ultimate Miracle Worker Serum-in-Pearl Mask is not your traditional face mask. To use, you insert one scoop of pearls into a pouch. Then you hold the pouch to your face, applying pressure to release the serum in the pearls. See how it works here.
GLAMGLOW GRAVITYMUD™ Firming Treatment Sonic Blue ($69)
This new mask from Glamglow is a vibrant blue color, just like Sega's Sonic the Hedgehog. The mask peels off to reveal instantly tighter and more lifted skin.


[Image: @glamglow]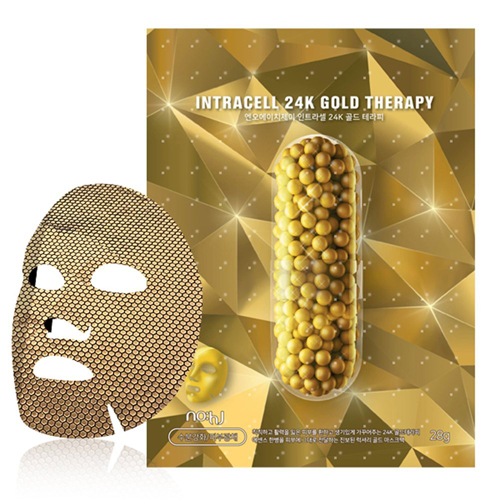 NOHJ Intracell 24K Gold Sheet Mask 10 Sheets Natural Ingredients Ample Essence Special Gold Sheet Gold Therapy ($30.99)
Treat yo' self with this 24K gold sheet mask. This luxurious mask has ingredients like gold, honey, and cactus extract which brighten and moisturize your skin.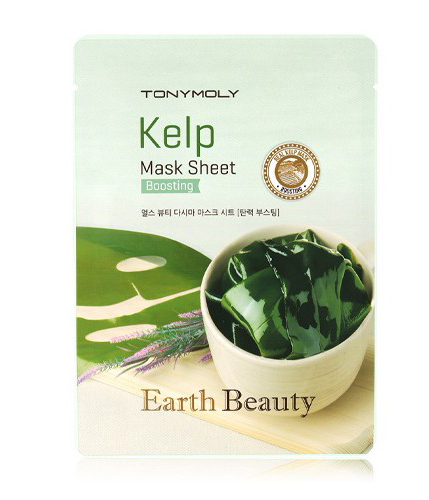 Earth Beauty Kelp Mask Sheet ($8)
This sheet mask is made of straight-up kelp. The mask might make you feel like a creature from the deep, but it delivers elasticity and moisture to the skin.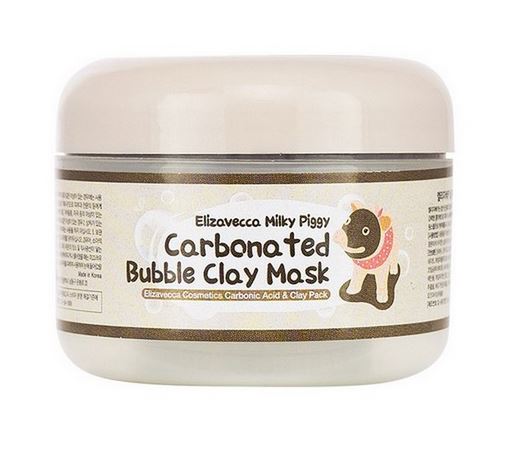 Milky Piggy Carbonated Bubble Clay Mask ($11)
This popular K-beauty face mask is carbonated, so it bubbles up on your skin. The bubbling sensation cleanses, exfoliates, and unclogs pores. Watch how it foams up here.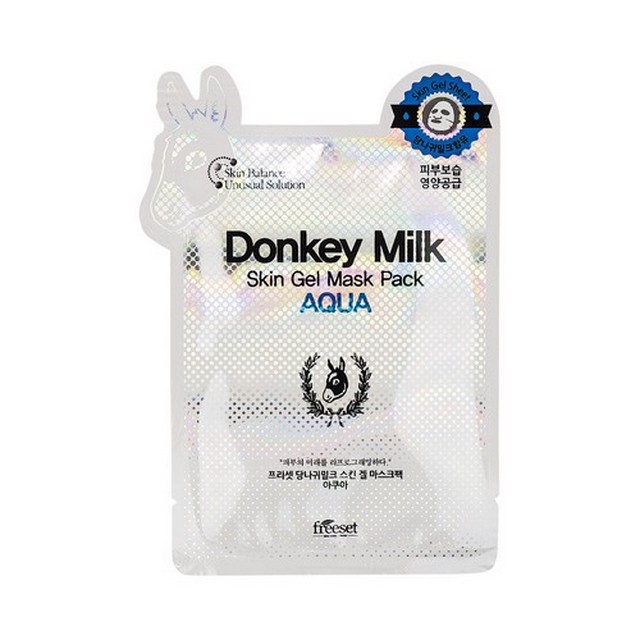 Donkey Milk Skin Gel Mask Aqua ($4)
Believe it or not, donkey milk is apparently all the craze in Korea for its majorly moisturizing effect.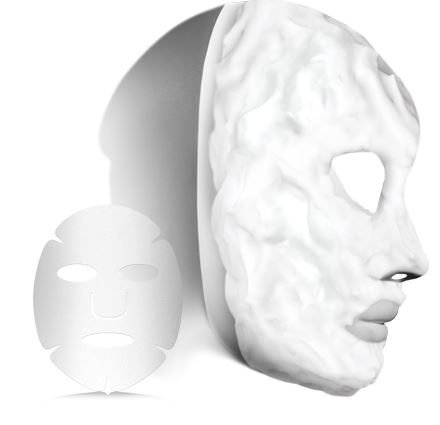 MUMMY WHIPPING BUBBLE CLEANSING MASK ($28 for 4)
This scary looking sheet mask bubbles up on your face, creating a whipped-like formula that deeply cleanses, exfoliates, and hydrates the skin.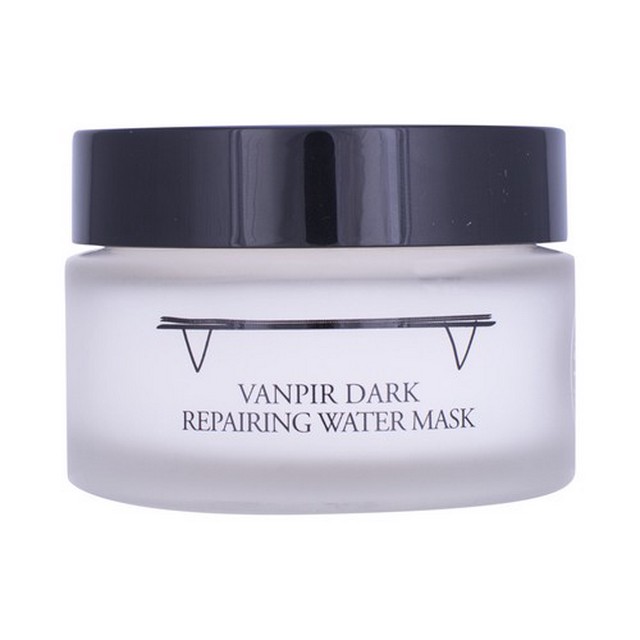 Vanpir Dark Repairing Water Mask ($36)
Nothing sucks about this overnight sleeping mask. It features "Dragon's Blood," a flowering plant oozing with thick red resin that brightens your complexion, reverses signs of aging, and hydrates skin.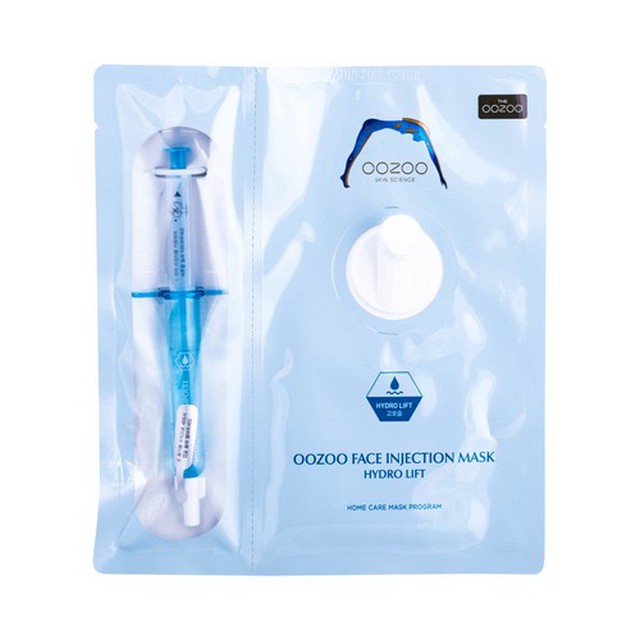 Face Injection Mask - Hydro Lift ($5)
The Face Injection Mask will make you feel like your getting Botox without spending the major money. It comes with a highly-concentrated boosting serum that preserved in a separate syringe until you're ready to use it. Check out how it works here.
SheFinds receives commissions for purchases made through the links in this post.