When babies are born, people always argue over whether they look more like mommy or daddy. Well, with these kids, it's no doubt they are their mama's baby. Click through the slideshow to see daughters who could be mistaken for their famous moms...about 15 years ago. [Photos: Splash News]
Sonja Morgan and her daughter attended the Difficult People premiere and wait... she's a teenager?! For some reason, I always thought, season after season of Real Housewives of New York City, that Quincy Adams Morgan (had NO idea that was her name!) was, like, stuck at 9 years old. For some reason, she never grew up in my mind. Maybe it's because Quincy never appears on the Bravo reality series and is rarely seen in public. Time has definitely flown by. But actually, this mother-daughter duo look so much alike it's crazy!!! My mind is blow.
[Photo: Efren S. Landaos/Press Line/Splash]
Lori Loughlin's 15-year-old daughter, Olivia Jade Giannulli, is her mini-me! Both women are stunningly gorgeous.
Rumer Willis accurately captioned this picture of her and mom, Demi Moore, "#twinning." [Photo: Instagram]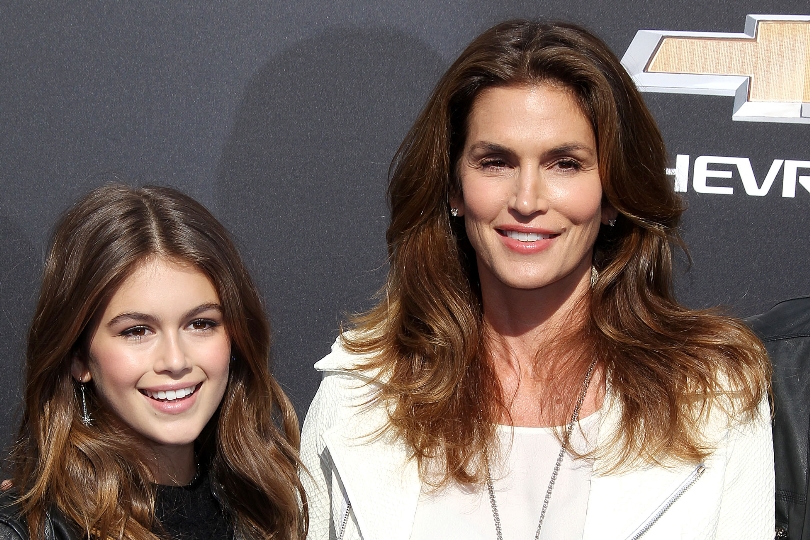 Kaia Gerber looks just like her mother, Cindy Crawford, when she first began to model. If she grows a few more inches, she'll surely be on the runway.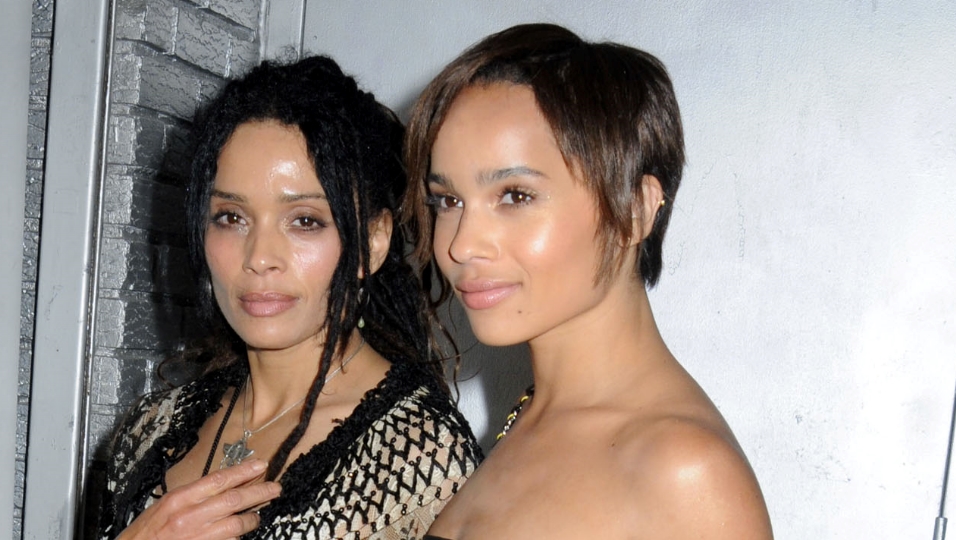 When it comes to Zoe Kravitz, she got her dad's...Who are we kidding? She's a spitting image of Lisa Bonet.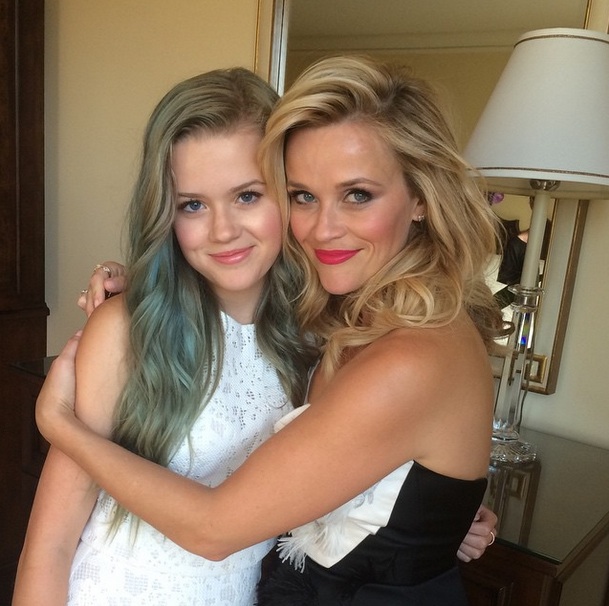 Talk about twins! Reese Witherspoon and Ava Phillippe are practically identical (minus the whole blue hair thing). [Photo: Instagram]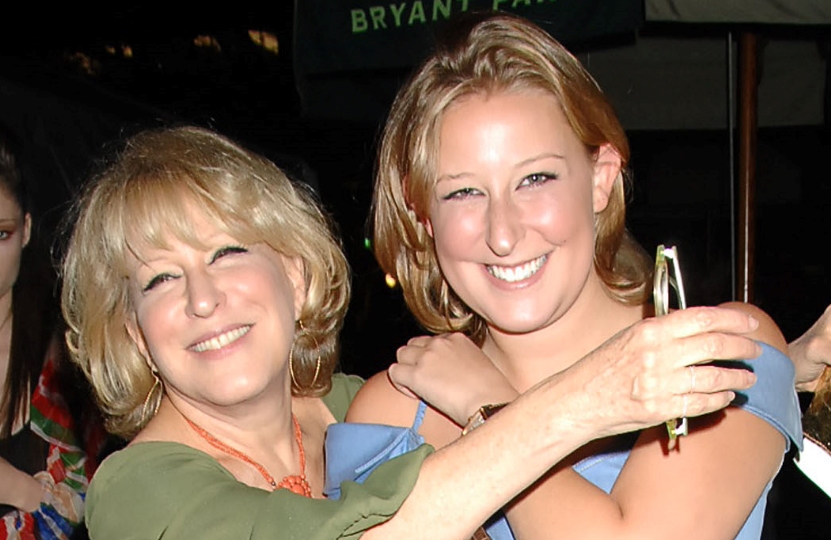 No, you're not seeing double. This is just a photo of Bette Midler and her daughter, Sophie Hasselberg.
Tracee Ellis Ross didn't just get her big hair from her mom, Diana Ross. She got her smile and dreamy eyes from her, too. We wonder if she can sing like mom?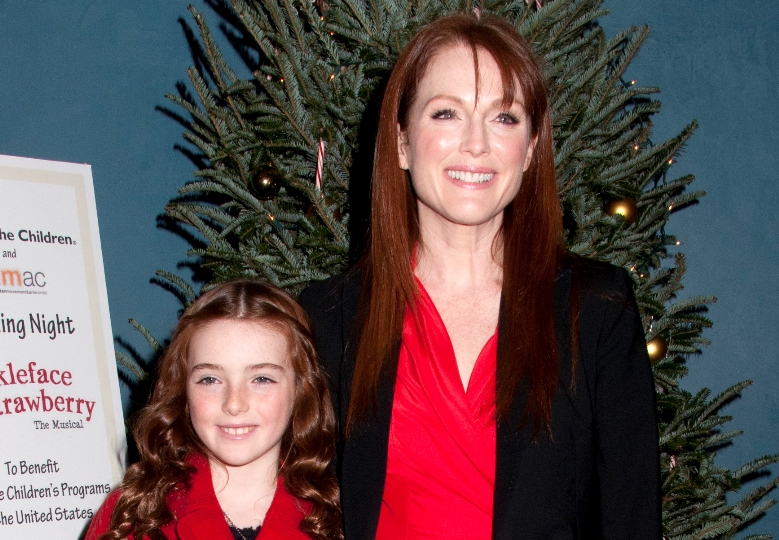 Julianne Moore must've cloned herself when it came to her daughter Liv Helen. Everything is darn near identical, down to the rosiness of their cheeks.
If we didn't know Tom Cruise was her dad, we'd think Katie Holmes created Suri all by her self.
Goldie Hawn and Kate Hudson share all the same features, from their eyes to their nose and mouth.
Kate Beckinsale blessed Lily Mo Sheen with her gorgeous smile--there's no denying their relation.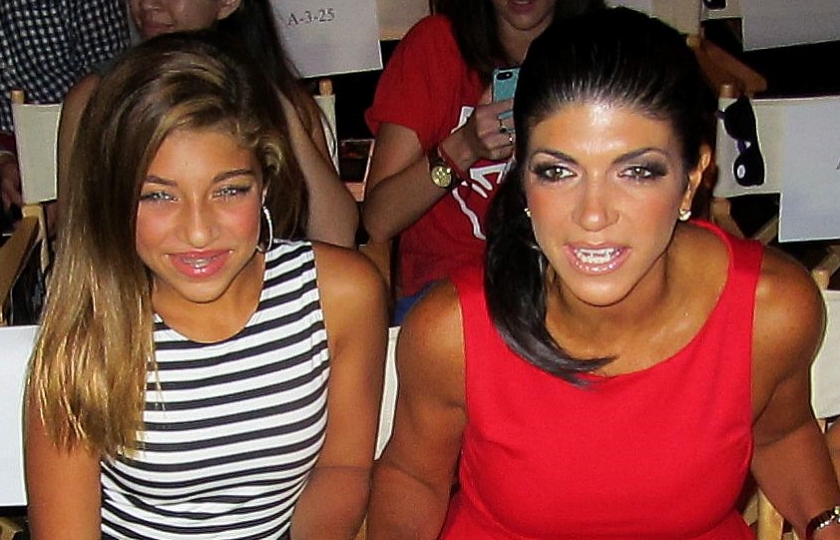 Gia Giudice looks so much like her mom, Teresa, it's almost scary. Except she inherited her dad's blue eyes.
If you close your eyes, you can see Emme as a younger version of her mama, Jennifer Lopez, before she was on the 6.
Even in all their botoxed glory, Kim Kardashian and Kris Jenner still look alike.